Laura
Addicted To Love
Birmingham, Midlands, Nottingham & Manchester Escort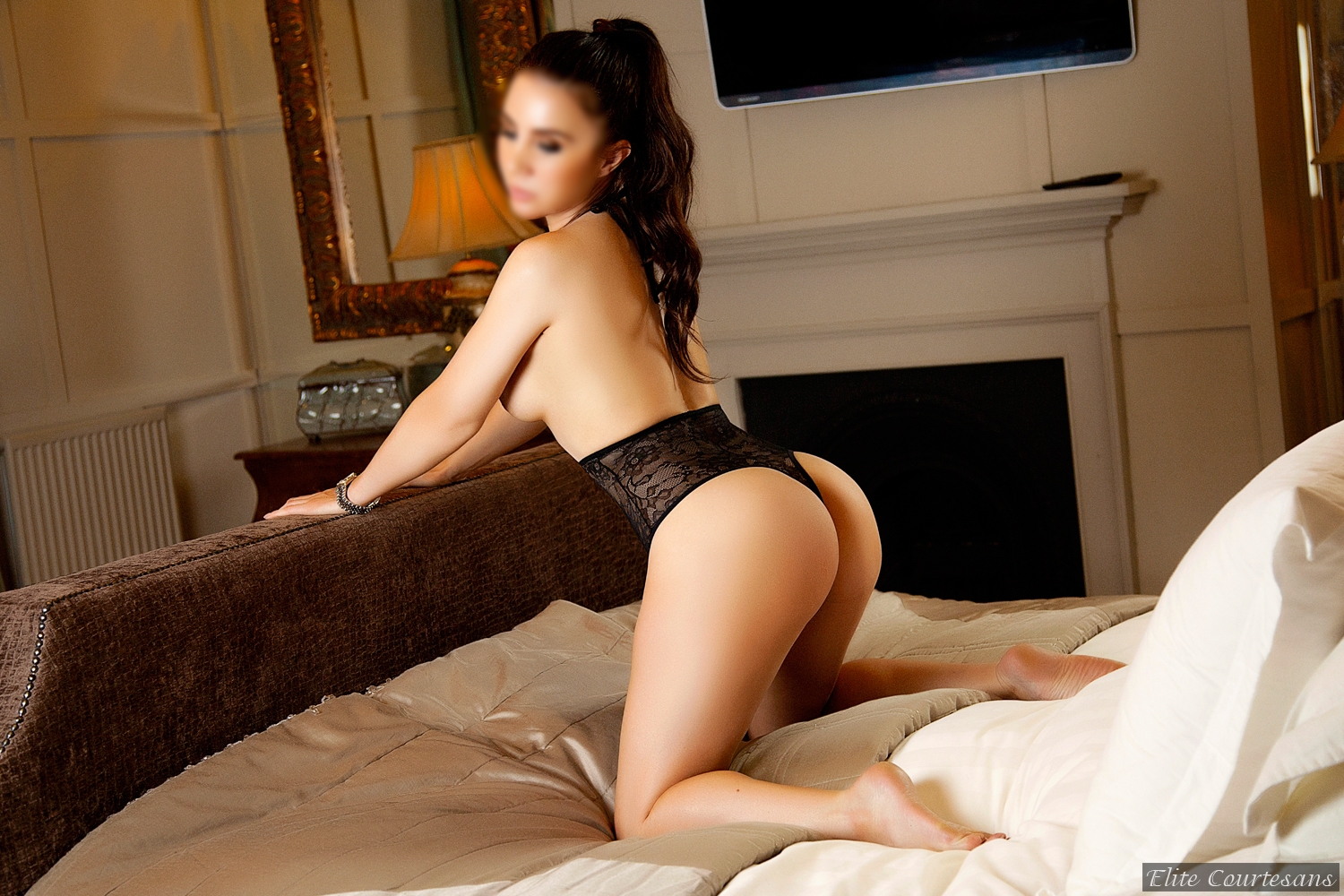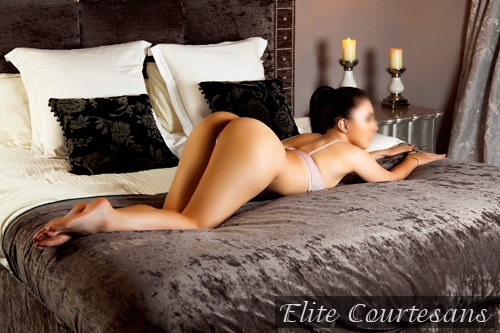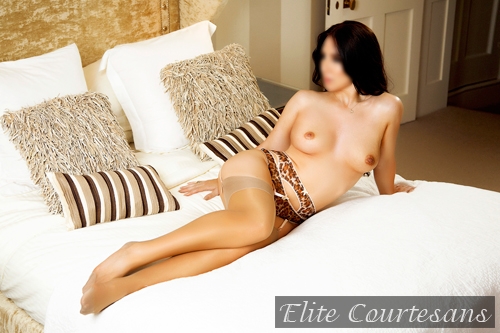 About Laura
"I've always been a little mischievous, very naughty but nice. I enjoy making money, being independent and most importantly having fun. I enjoy life!"
Laura is a GORGEOUS girl in a league of her own. Mum used to tell me to watch out for 'the quiet ones', and Laura proves mum right (again).
Naturally composed and almost shy, give her time to get comfortable and you will soon feel you've been friends for years. I said almost because I know there's nothing reserved about Laura's attitude in the bedroom. The fact she is universally loved by all, certifies her as a total minx.
With a knock out figure, a superb round bottom and lovely pert breasts, you will want to explore Laura's sensuality for more than just a couple of hours. In fact, you will find you can totally lose yourself just caressing her long dark hair and experimenting on those rose bud lips.
If you don't get totally lost in Laura's sparkling blue eyes and softly spoken tone, you will notice she is intelligent and very well educated. Laura works in the legal profession and has a number of interests which make her incredibly engaging to spend time with.
Laura is based north of Birmingham and covers the Midlands on an outcall basis. This includes areas in Staffordshire, Derbyshire, Leicestershire, Nottinghamshire and Northamptonshire. It doesn't end there, she can also travel into Manchester and Liverpool and for longer bookings down to Cheltenham, North Gloucestershire and North Oxfordshire.
Laura meets with gents and couples and always receives fab feedback. Visit our contact page to arrange a booking!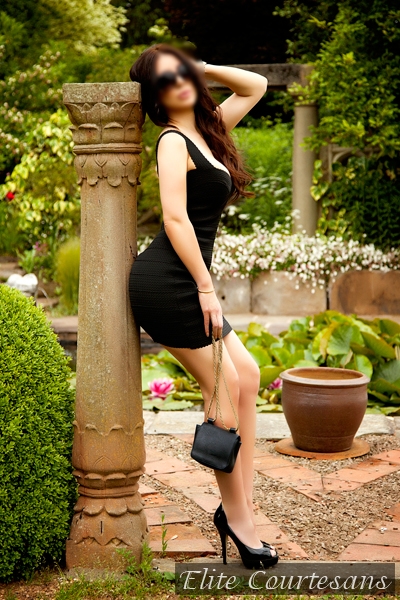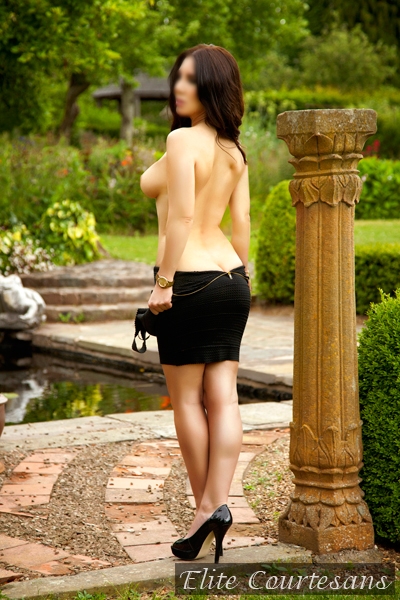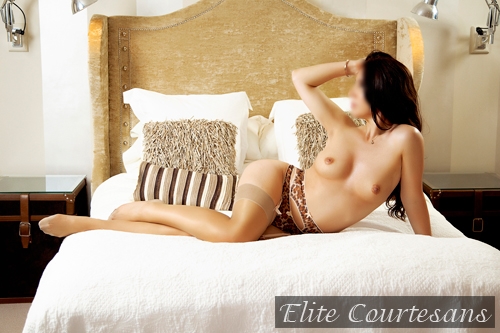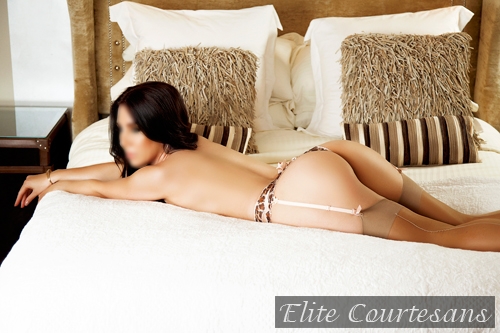 Stats
Age: 32
Occupation: Legal Buff
Height: 5'5
Hair Colour: Brunette
Eye Colour: Blue
Vital Stats: 34B-26-34
Dress Size: 10
Large Tattoos: No
Nationality: British
Bisexual: Yes
Drink: Champagne/White Wine
Food: Italian
Areas
2 hours: Birmingham, West Midlands, Chester, Manchester, Stoke & Nottingham
3 hours: Liverpool, Northampton, Sheffield, Milton Keynes, North Oxfordshire & Cheltenham
4 hours : London & Leeds
All other areas please enquire.
Rates
2 Hours:      £400
3 Hours:      £550
4 Hours:      £700
5 Hours:      £850
6 Hours:      £1000
12 Hours:   £1300
(overnight)
Feedback
"Please pass on my thanks to Laura. It was good to spend time with somebody who is bright, articulate and who has an amazing body that matches her attitude. I feel very relaxed and sated."  Mr P
"Wow! She was hot. Thanks" Mr J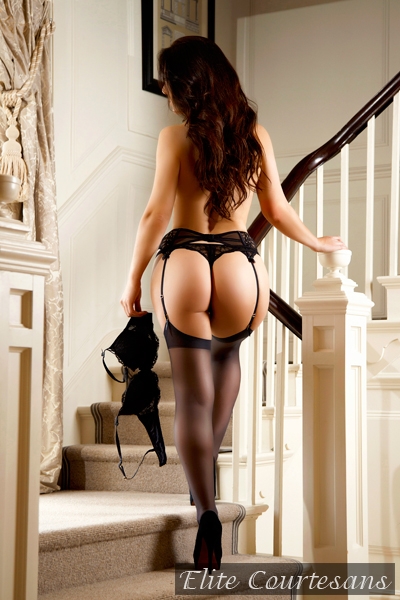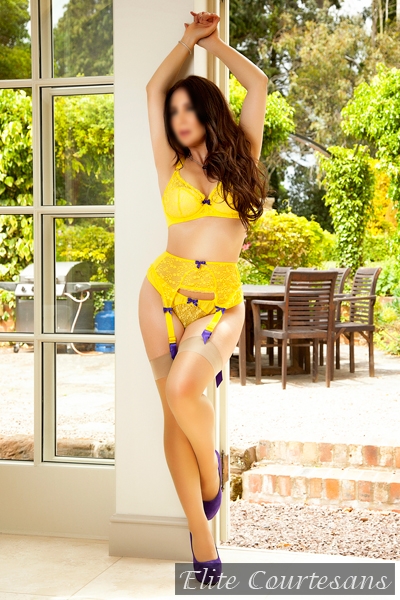 By The Lady Herself…
What's your occupation?
I'm a legal PA.
Star Sign?
Gemini
What attracted you to escorting?
I've always been a thrill seeker & find the excitement of not knowing who I'm about to meet a huge turn on.
Which other Elite girls have you met in person?
The lovely Holly, Brooke, Yasmin, Victoria, Zara, Emily, Freya, Lisa & Suzy.
What turns you on?
Intelligence, humor, a gorgeous smell & kissing, it just gets me going.
What turns you off?
Bad hygiene & a lack of manners.
Favourite drink?
A chilled glass of bubbly works every time.
Most beautiful/interesting/favourite place in the world you've visited and why:
Miami baby! It's fun fun fun!
You're on death row (probably for shagging some poor guy to death). You can choose one last meal and one movie to watch while you eat it. Name them:
To be honest id much prefer to skip the meal & movie & have one last orgasm with my favourite actor; Bradley cooper! (But if I can't have that or him for that matter, boo hoo) I'd say steak, cheesecake & The Godfather.
Do you have a favourite author?
I'm an academic I wish I had time to read for pleasure.
If ITV (or even Hollywood) made a TV series about your escorting escapades, who would you like to see play the lead role?
Mila Kunis, she's sexy, mysterious but also has that girl next door appeal.
If you were a car, what type would you be and why?
A Bentley, do I even need to explain why.
We know diamonds are a girl's best friend, but what other less extravagant gifts make you smile?
Gorgeous shoes, sexy lingerie, perfume, I'm easily pleased.
Stockings or hold ups?
Hold ups.
Beatles or Rolling Stones?
Rolling Stones, purely for their reputation, such naughty boys.
Lisa or Suzy?
Both pretty please!
Meeting Laura
Visit our contact page to arrange a booking. You can also read more about Laura over in our blog.