Welcome to Elite Courtesans, an escort agency established in 2007. We would like to think we are very well known and respected within the industry. Having always represented fantastic ladies and gained the trust of many loyal customers, we strive to provide everyone with an unbeatable level of service.
Elite Courtesans introduces professional, kind and respectful gentlemen to some of the most incredible escorts working in the UK. Our ladies do genuinely stand head and shoulders above the competition. They are the best in the business: well-educated, well-groomed and most importantly of all, working of their own volition and free will. A date with one of our sensational ladies is a date you will remember for all the right reasons. We take huge levels of pride in our business and always provide our clients with an unbeatable level of service.
Quite unlike any other agency in the UK, our ladies operate during sensible hours with the emphasis on quality dates rather than a huge quantity of dates. Our security checks and booking procedures are vigorous for new customers, but once you are in our circle of trust, you will find the ease of booking and the quality of the organisation involved second to none. As a gentleman, you will appreciate the efforts we go to to keep our ladies happy and you will quickly realise why the very best ladies flock to us and stay with us.
Wondering if you are the right fit to be one of our lovely clients? We do not care about your age (assuming you are an adult), your weight, colour, race, religion, salary or whether you look like Tom Cruise. We also don't care if you book once a year or once a week! What you must be, always, is respectful, clean and kind-hearted. We are non-judgemental and discreet and you can be assured that we have many very satisfied, returning customers from all walks of life.
Our lovely ladies cover a huge part of the UK from Bristol and Cardiff in the South West, over to Heathrow and London in the South East, up to Nottingham, Leeds and Manchester in the North and down to Birmingham and Oxford in the Midlands. We cover all the areas in between too, and can probably help further afield if you book for long enough.
We are proud to work with only the very best companions who love and excel at their work. We are mentors to the Elite ladies, we know each one incredibly well and their photographs are genuine, accurate and up-to-date. Why don't you give us a call to say hello? Also, why not join us on Twitter too – we have a lively community there and it's the first place you'll hear about new girls and other agency news.
Suzy and I went our separate ways and into new ventures. Anyone wishing to contact Suzy can do so via the old agency number 07728 554754.
Lisa x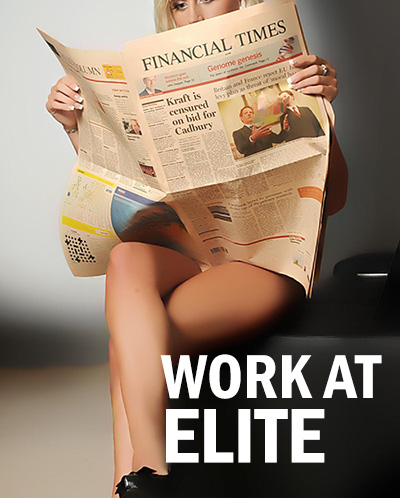 WHAT THEY SAY
"I know others say this better, but you guys run a fab agency, I would never go elsewhere." Mr K
"Without a doubt the best agency I've ever come across. The time and dedication that goes into individual communication is incredible. The vibrant and warm twitter community you've created is a testament to the family that is Elite Courtesans." Mr M
"There's a reason it's called 'Elite Courtesans' – the ladies are all stars and they do a fab job running the show" Mr C