Legs Eleven
Birmingham, Leicester, Nottingham & Sheffield Escort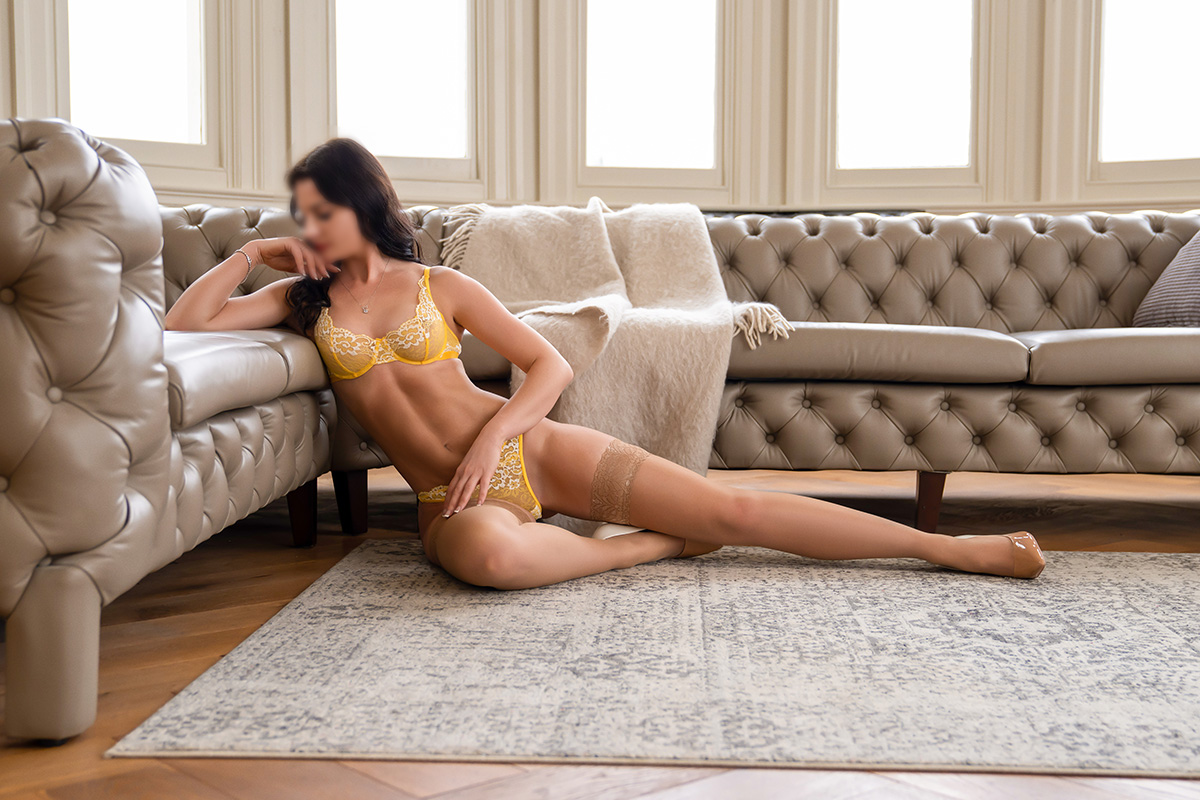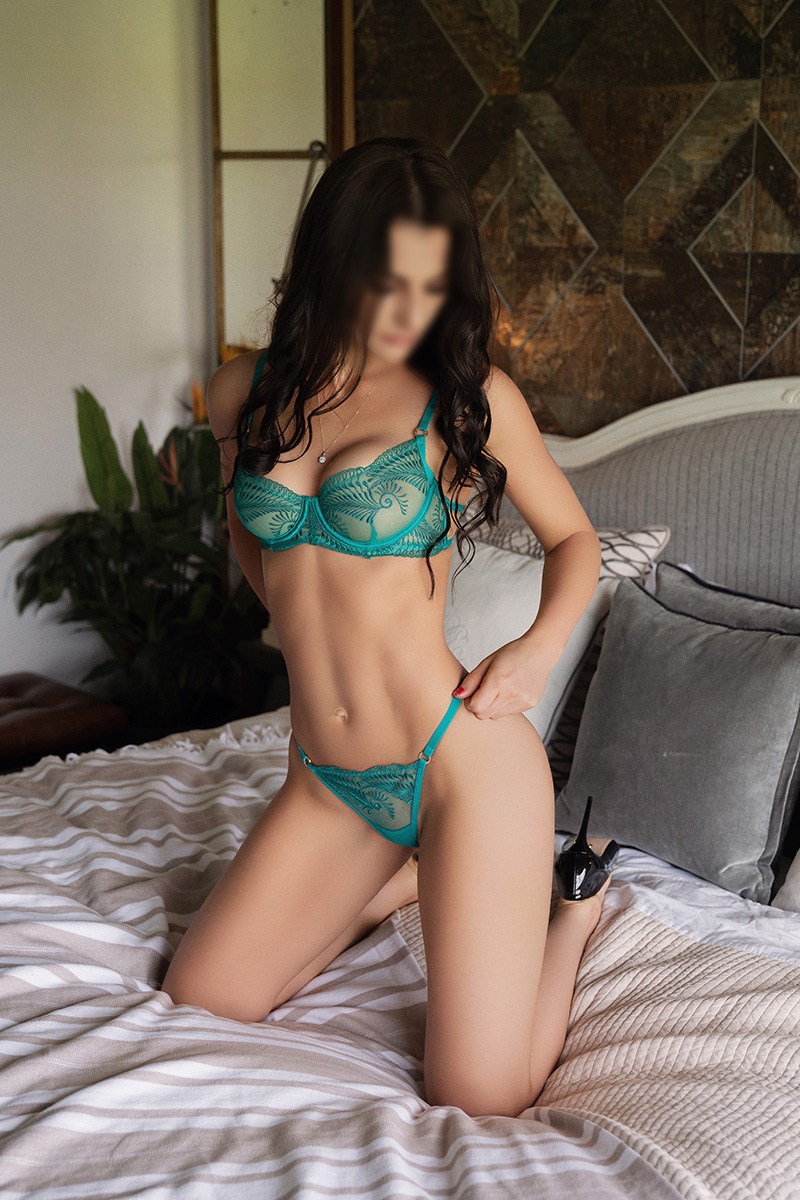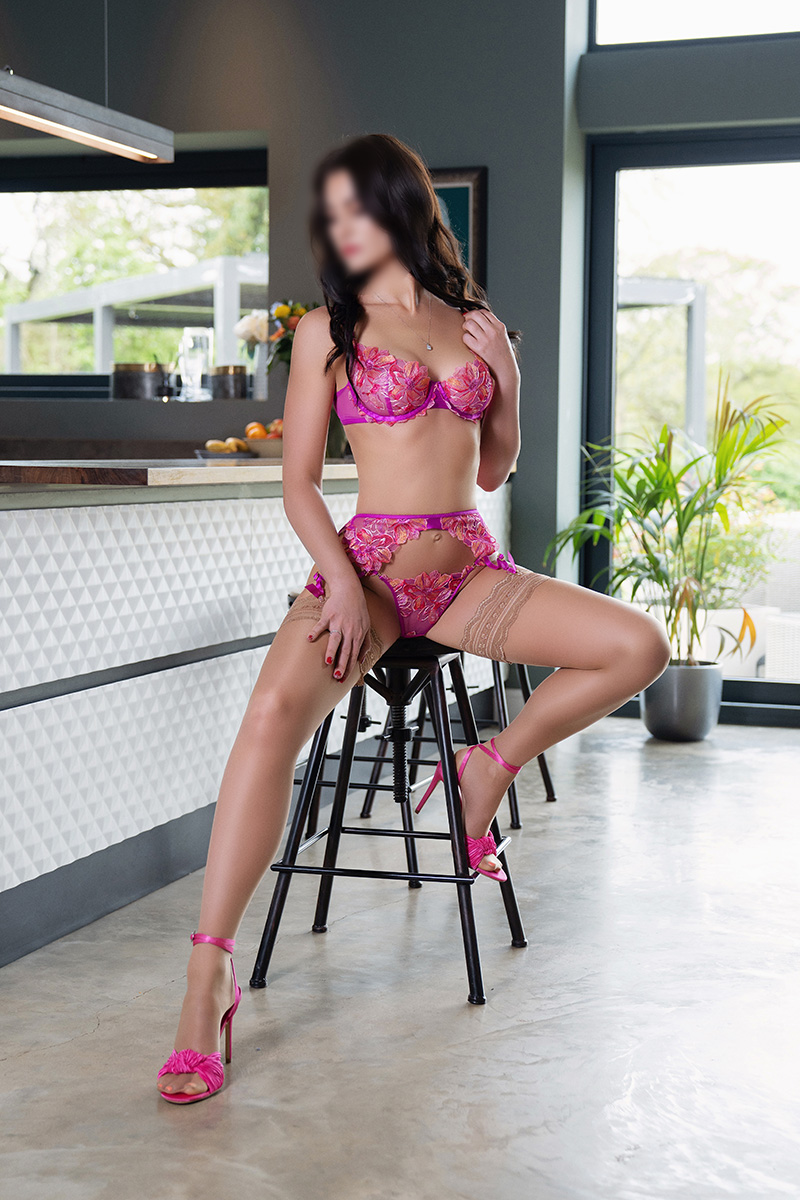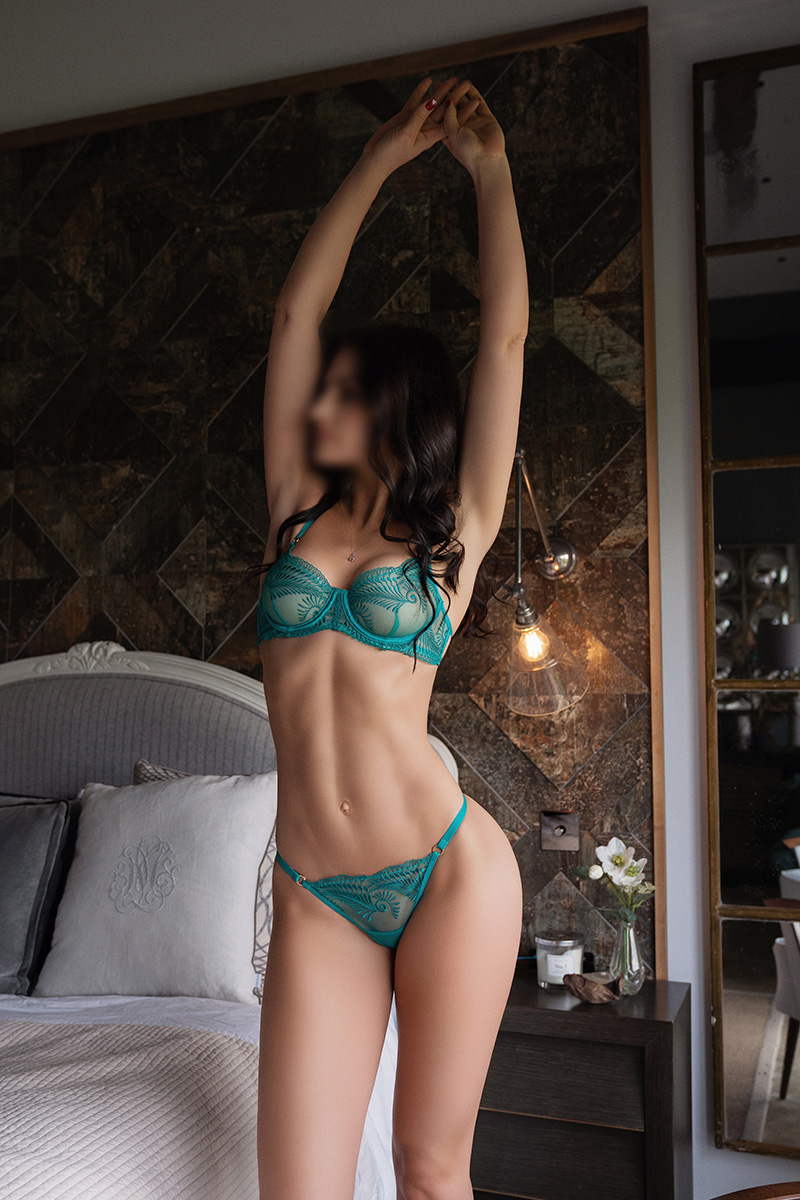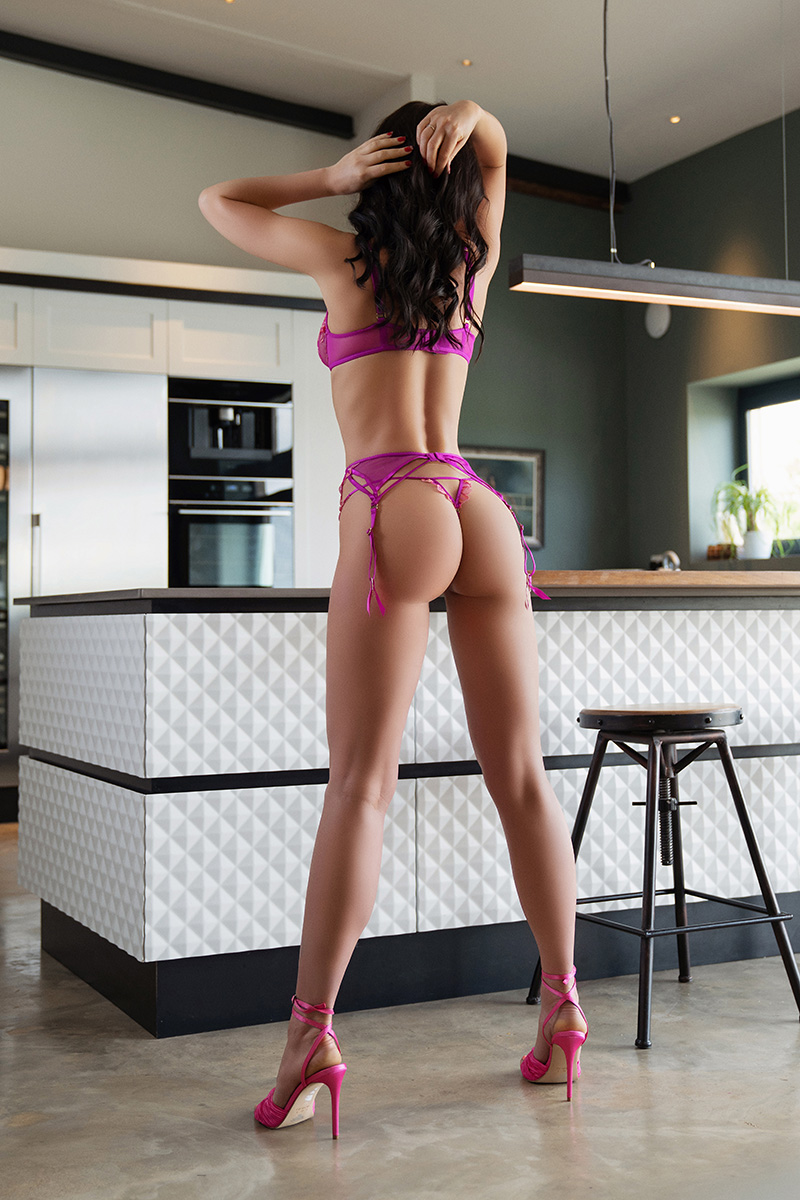 About Vanessa
If Elite Courtesans had its own Monopoly game, The Midlands would be the hottest of addresses. And Vanessa is one lady who makes places like Birmingham Leicester & Nottingham so worth a visit!
Not just a beautiful elegant woman, tall slender with a model like figure. Vanessa is an intelligent, sharp business boffin, educated to a degree level. Having lived in the UK for most of her life, her English is excellent to include her sense of humour! Gorgeous human being – inside and out. Feedback is always and every time fantastic and men and women adore her and her company.
Vanessa's first date at Elite was a dinner date. The gent texted half way to mention he was struggling to leave the table. Once in the bedroom, it was very difficult to let her go! Easy to chat to, friendly and of course – a wonder to admire. Flawless figure of a woman who looks after herself. She enjoys a number of sports, makes time for the gym and enjoys the outdoors with her beloved dogs.
If you don't find her running or taking part on her local kickboxing classes, you will spot her walking her pooches across the Peak District hills. Hill climbing must be her secret to that superbly shaped bottom!
Sexually adventurous, passionate and a natural born lover and pleaser. Trained in Tantric, Nuru & Full body massage because she says "She loves teasing men". Vanessa has all it takes with the right attitude. She may look innocent and demure when you first meet her, but she will totally bewitch & ravish you.
What a delight and honour to have her as part of our team! Vanessa is superstar and a very much loved member of our elite team.
Availability
Vanessa can be flexible in terms of date start times and locations across the Midlands and the North. Please see below for a more detailed list of areas covered for short bookings.
Availability changes on a weekly basis and although advance notice always preferred, feel free to contact if looking for same day dates.
Vanessa meets with gents and couples and loves to duo with the other Elite ladies. Visit our contact page to arrange a booking!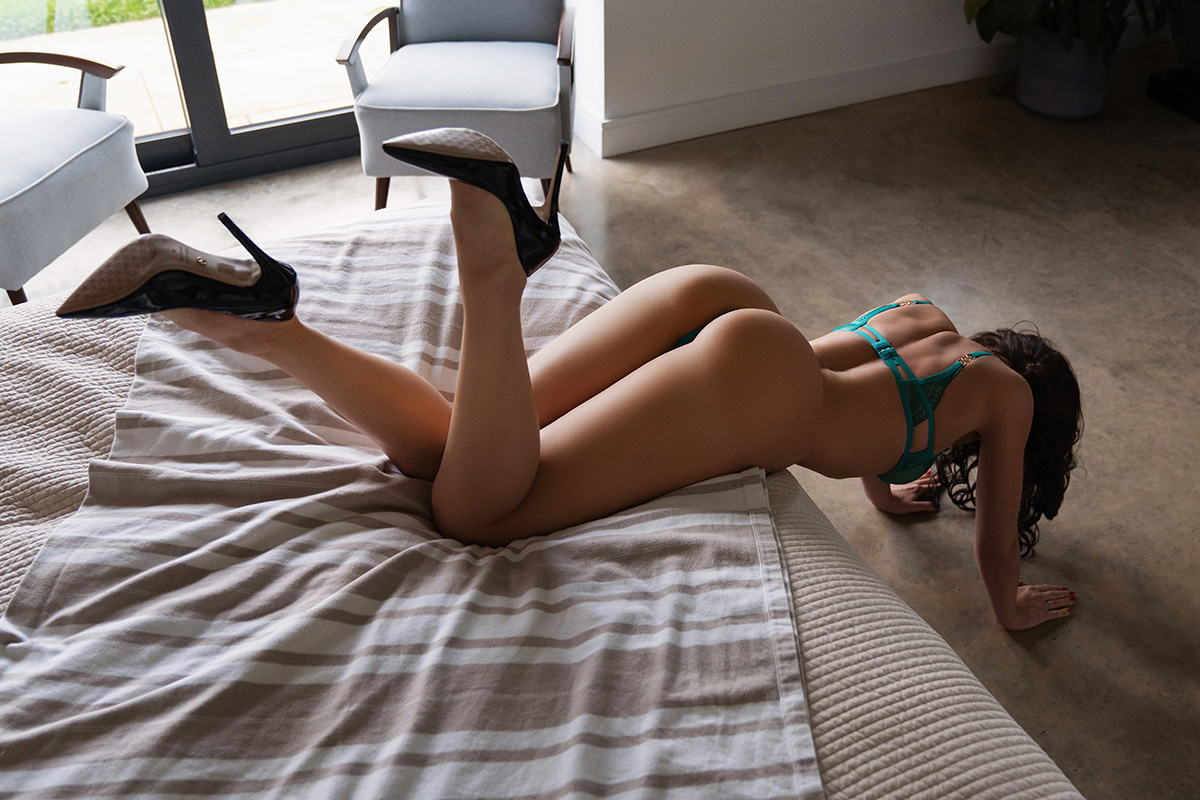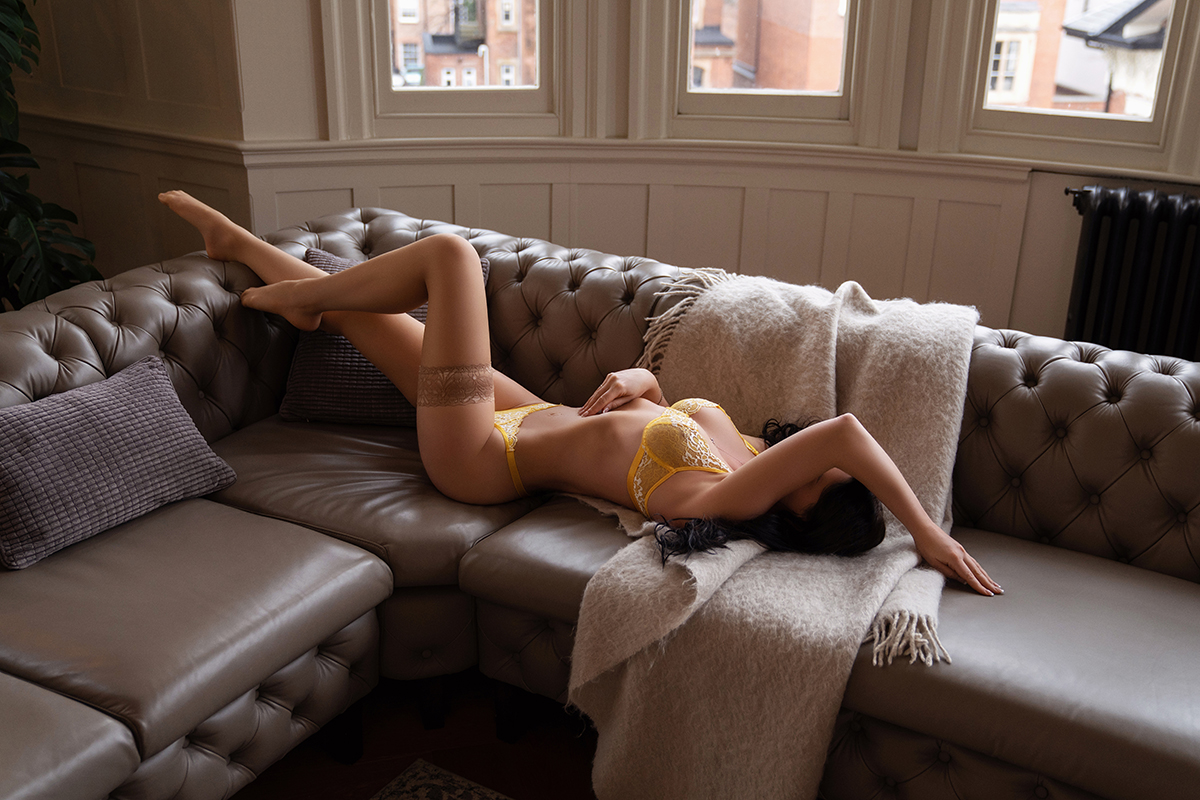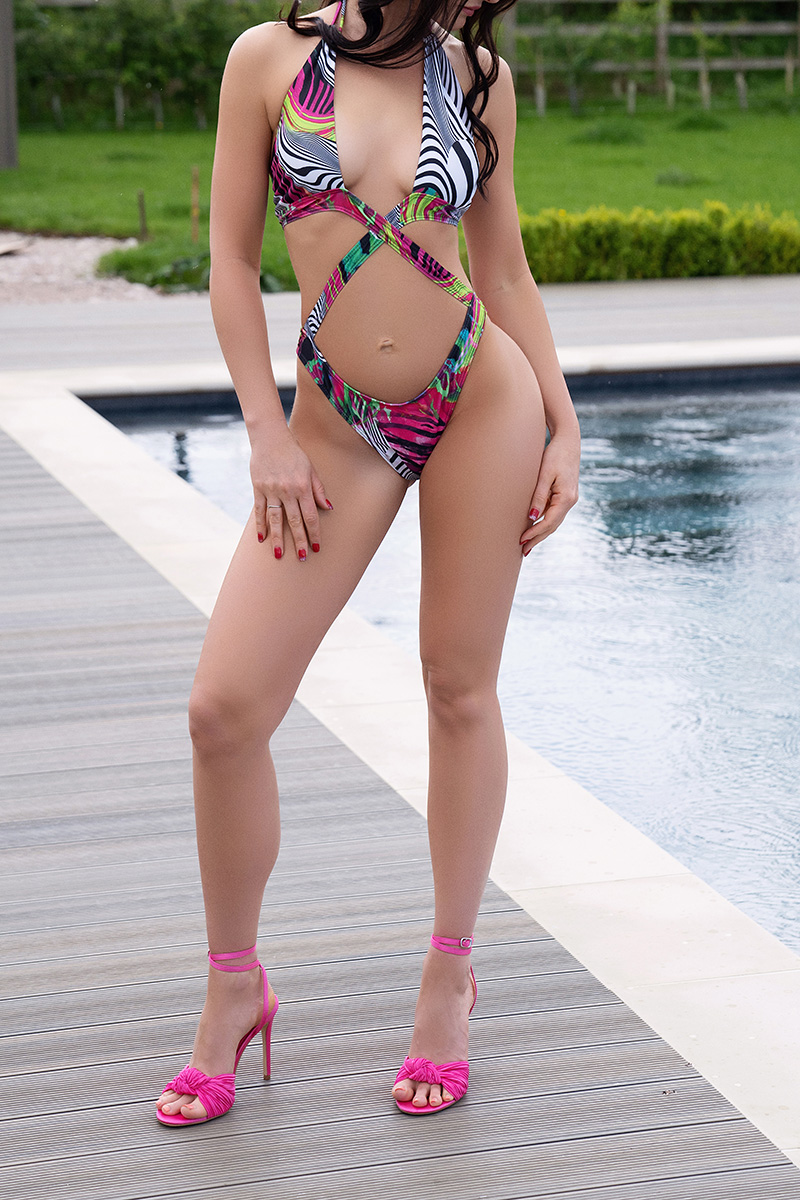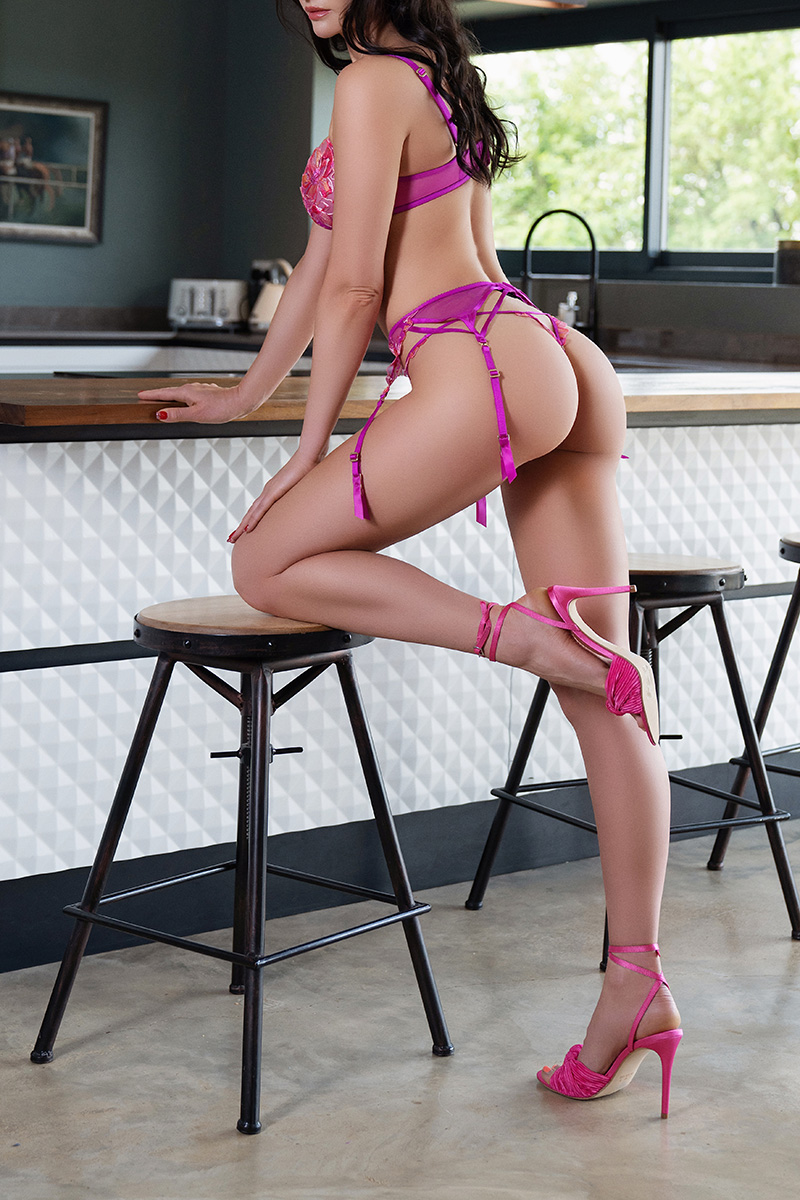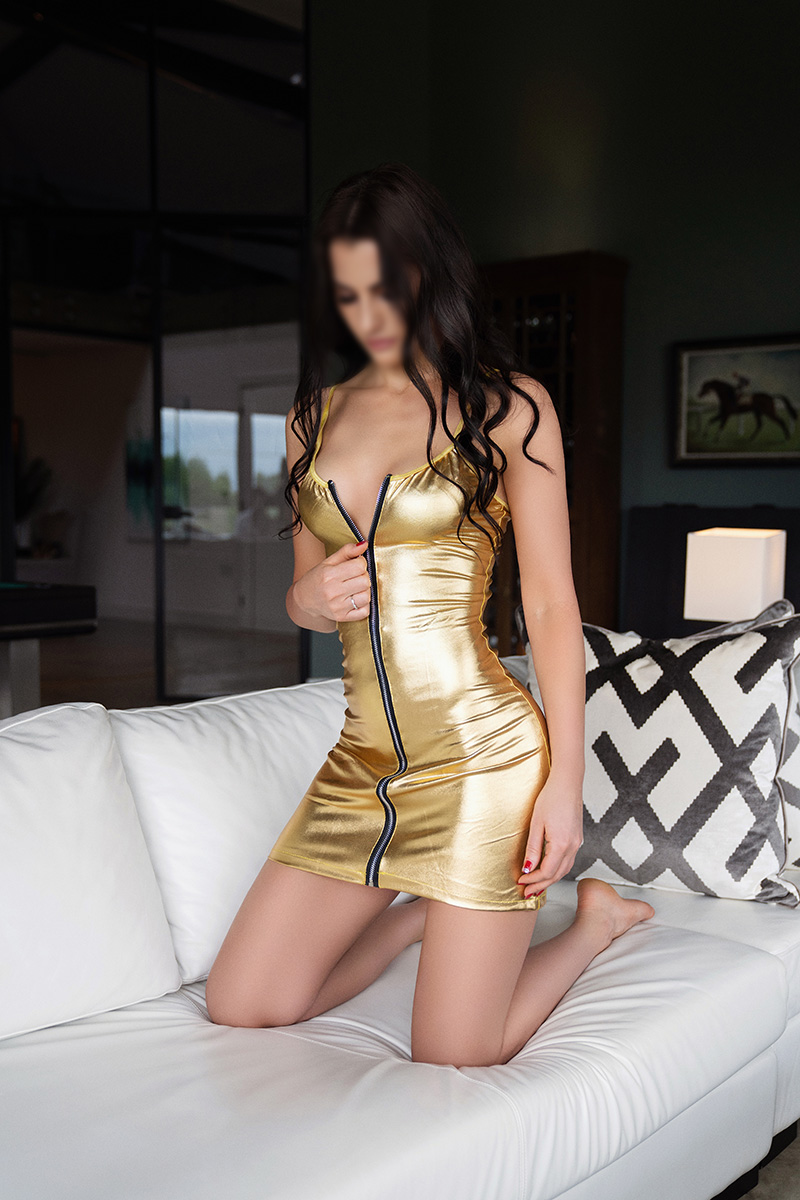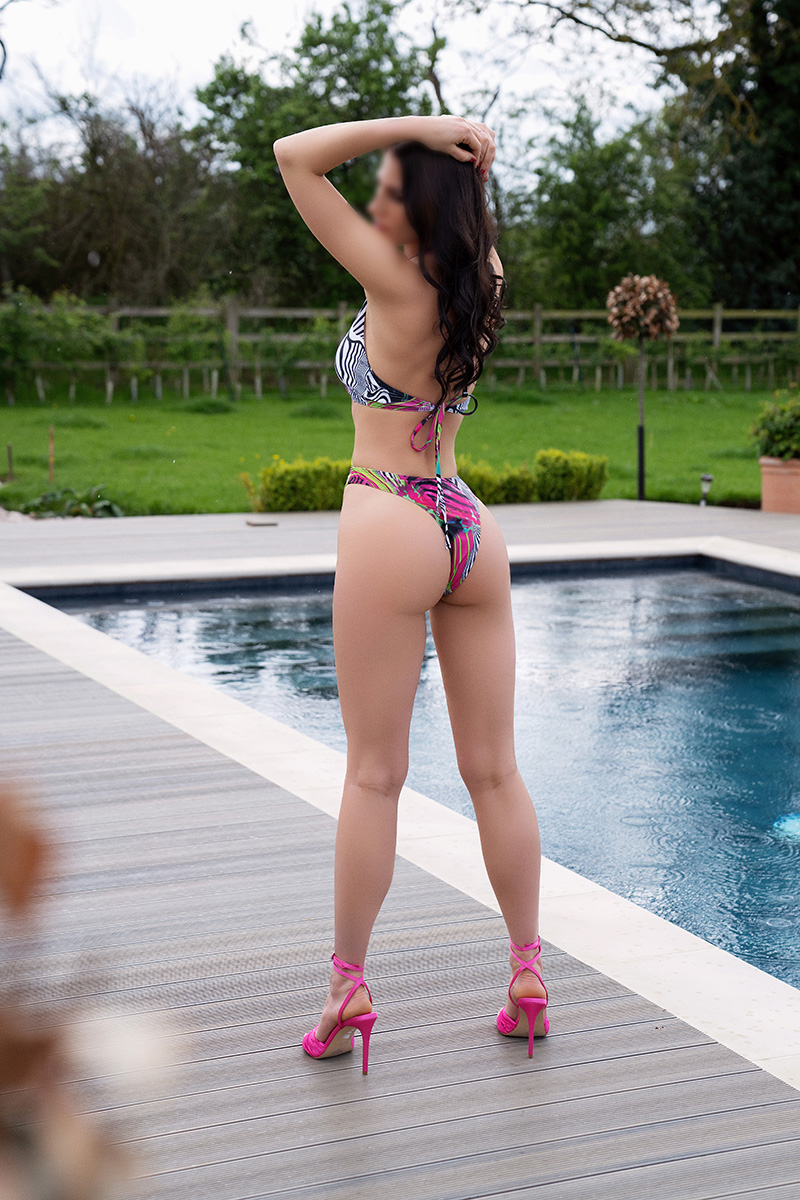 Stats
Age: Early 30s
Star Sign: Gemini
Occupation: Number cruncher
Height: 5ft 6
Hair Colour: Brunette
Eye Colour: Hazel
Vital Stats: 32B-26-37
Dress Size: 6/8
Tattoos: a couple of discreet small ones.
Nationality: British, born in Europe.
Bisexual: Yes
Drink: Chilled Champagne if not driving or Still water if driving.
Food: Love all food as long as freshly made.
Areas
2 hours: Leicester, Nottingham, Derby, Sheffield, Chesterfield, Newark on Trent, Stoke on Trent, Lichfield, Sutton Coldfield, Tamworth, Cannock, Stafford, Hinckley, Nuneaton, Coventry & Lutterworth.
3 hours: Lincoln, Doncaster, Rotherham, Huddersfield, Wakefield, Peterborough, Kettering, Northampton, Solihull, Warwick Stratford-Upon-Avon, Walsall and Wolverhampton.
4 hours: Central Birmingham, Manchester, York, Harrogate, Macclesfield, Nantwich & North Cotswolds.
5 / 6 hrs : Cambridge, Cheltenham & Worcestershire.
Overnight: London & Other areas. Please enquiry.
Rates
2 Hours:      £600
3 Hours:      £800
4 Hours:      £1000
5 Hours:      £1150
6 Hours:      £1300
14 Hours:    £2000
(overnights only, e.g 7pm-9am)
Overnight 16 hours: £2200
Additional hours: £150 (added on to overnights and multi-day bookings)
24hrs: £3000
Dates longer than 24 hours are regularly catered for and enjoyed by the ladies. Please contact us for a personalised quote.
Feedback
"Vanessa was absolutely gorgeous and lovely in every way possible. Thank you. Xxx" Mr G
"Another lovely lady! Really enjoyed the evening – thank you, and please let Vanessa know she's amazing!" Mr C
"My date with Vanessa was great thank you, she is a very lovely lady and I had a wonderful time. Absolutely fantastic!" Mr T
"I had the time of my life – great conversation, much laughter and – well, put it this way – I had the best sleep in ages last night. Elite never fail me." Mr S
"Oh my, oh my, oh my! Vanessa really is a beautiful woman in every way! I have had the most amazing evening with her and would very much like to see her sometime again in the not too distant future. That is as long she enjoyed our evening too of course…. 🤪
Thank you for the smooth organisation etc.. very much appreciated. X" Mr M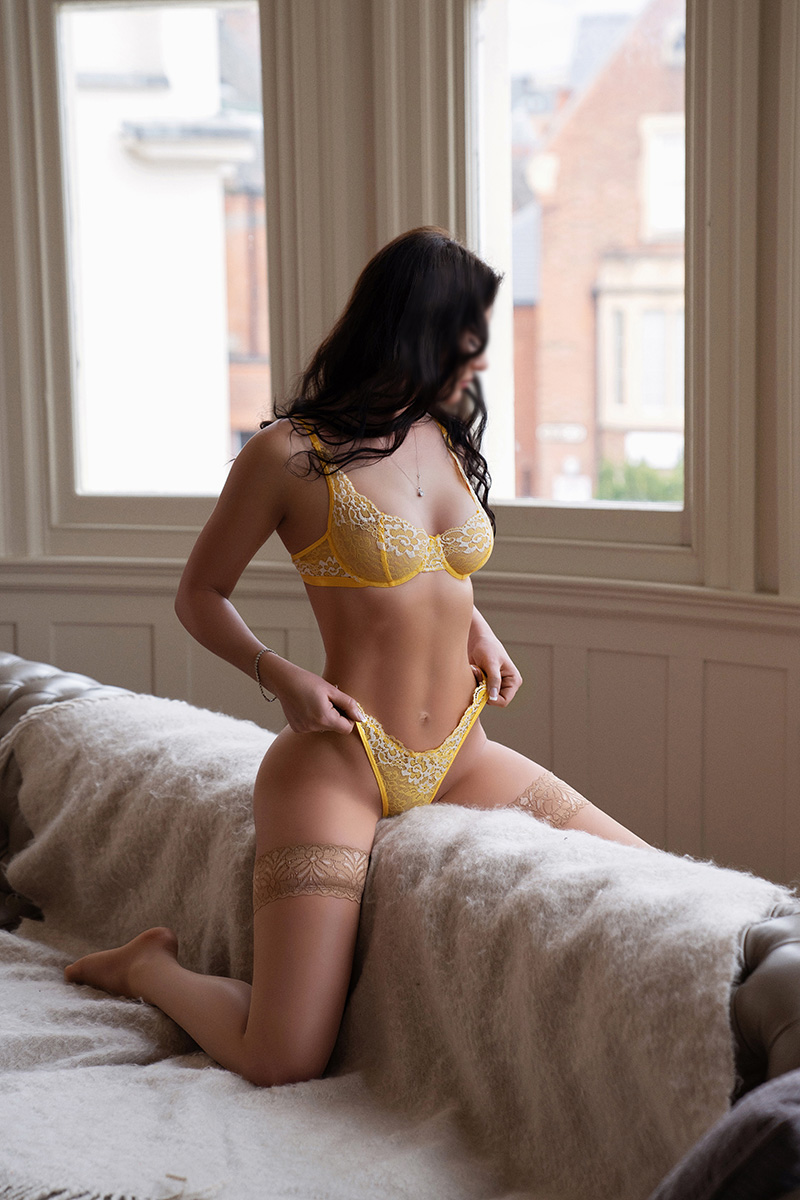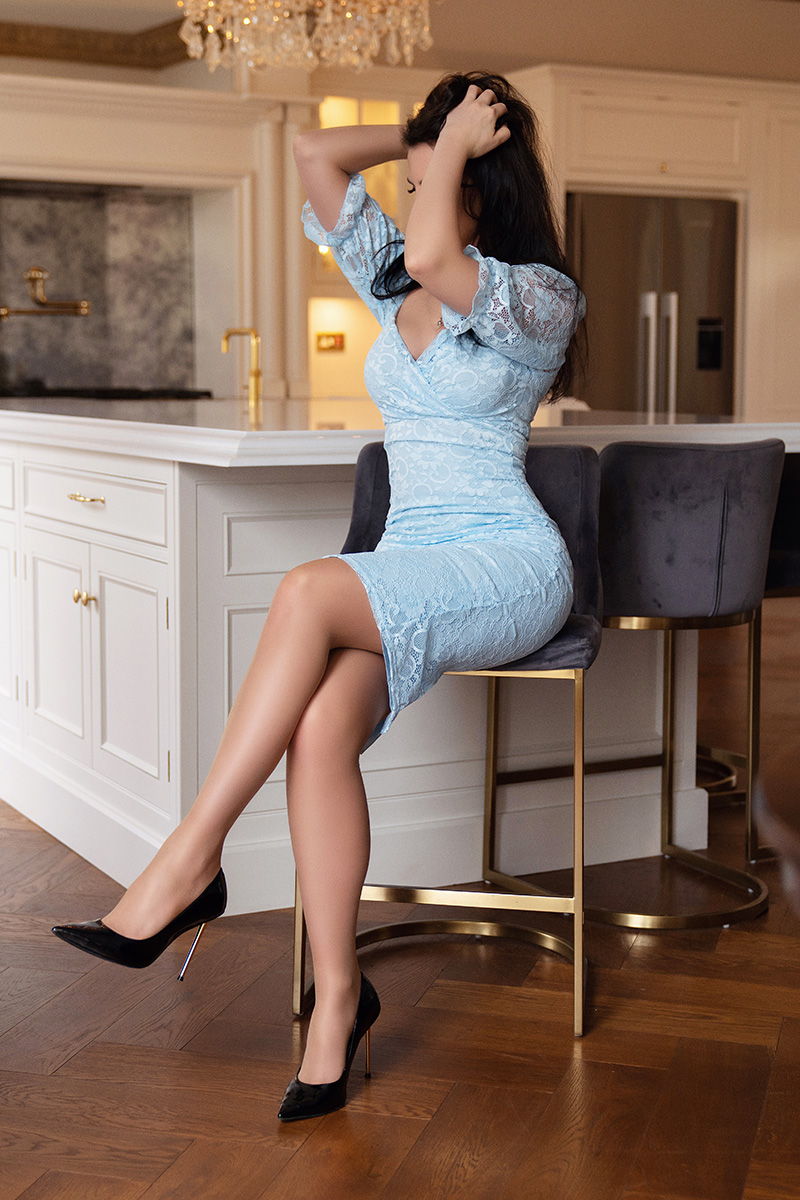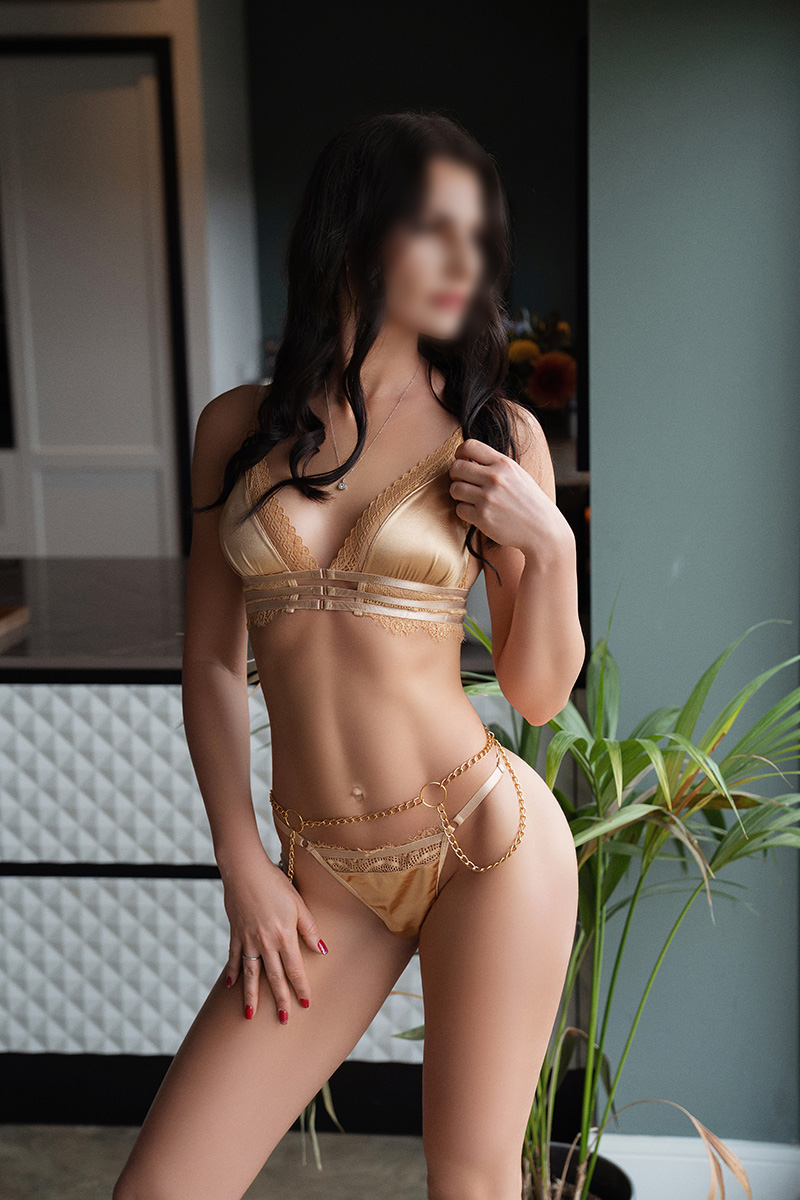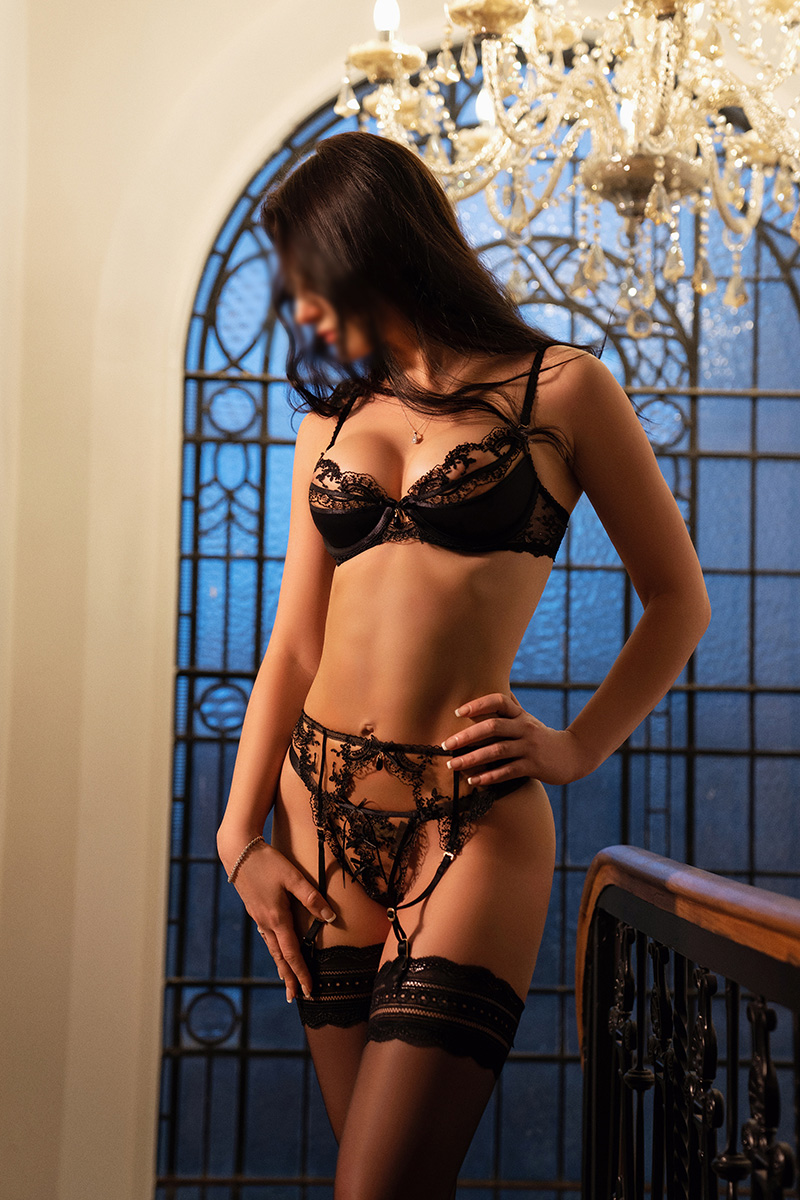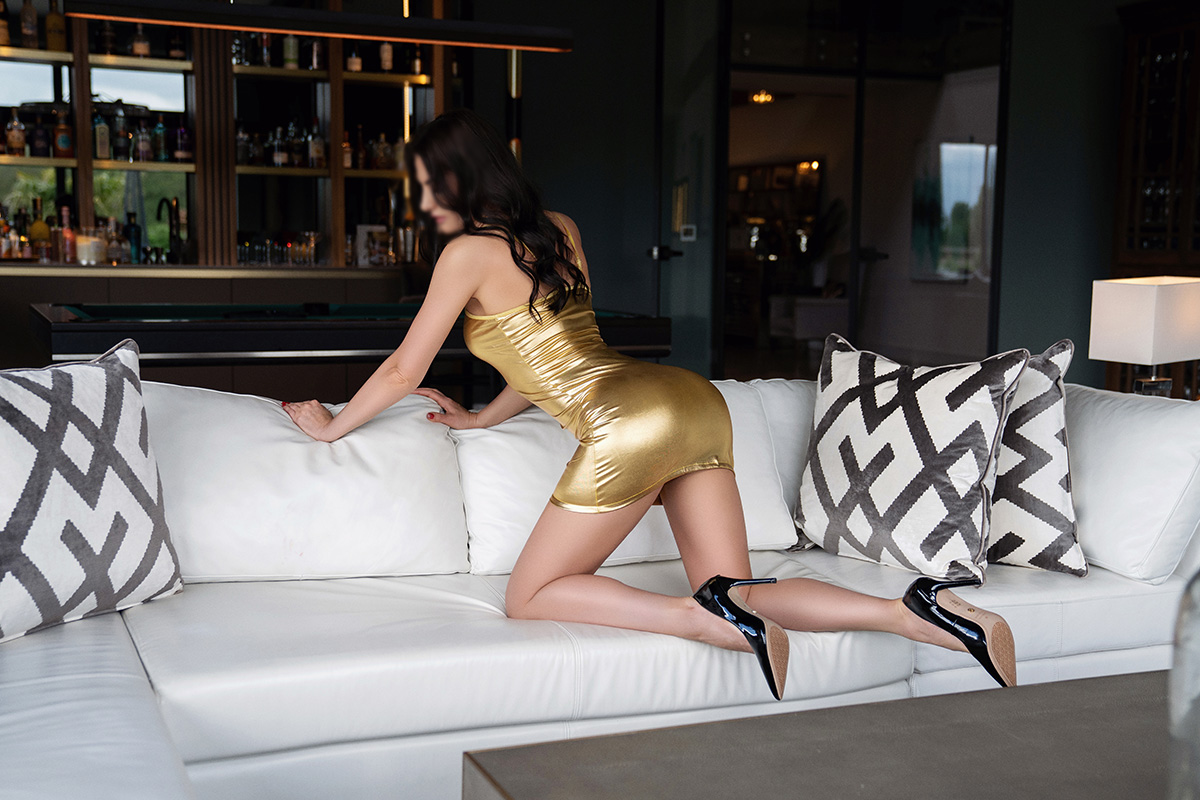 By The Lady Herself…
Star Sign?
I am a woman of Leo: Fierce yet charismatic, passionate lover who loves to be in charge 🙂
What's your occupation?
Accountant by trade, re-training for a new carreer.
What attracted you to escorting?
I love the excitement of meeting new people. Being marvelled at and the thrill of entering a room where all eyes are on me, but I am with you.
What turns you on?
Great aftershave and good manners.
What turns you off?
Bad hygiene and attitude
Most beautiful/interesting/favourite place in the world you've visited and why:
I've only recently started to travel and explore other countries but Dubai, Maldives and Thailand are definitely on my bucket list.
You're on death row (probably for shagging some poor guy to death). You can choose one last meal and one movie to watch while you eat it. Name them:
Definitely a good quality steak with peppercorn sauce, watching a comedy or action movie.
Do you have a favourite author?
I love reading but sadly barely ever get a chance to read anything but my study books or my diary.
If ITV (or even Hollywood) made a TV series about your escorting escapades, who would you like to see play the lead role?
I would love Sandra Bullock she's funny and cheeky. I've always been told I smile like her ?
If you were a car, what type would you be and why?
Definitely a 4×4 ! I am tall, comfy and will squeeze in to smallest spaces.
We know diamonds are a girl's best friend, but what other less extravagant gifts make you smile?
Flowers and I adore everything from Jo Malone and Molton Brown.
Stockings or hold ups?
Hold ups
Beatles or Rolling Stones?
Can I have both?
Meeting Vanessa
Visit our contact page to arrange a booking.