Legs Eleven
Oxfordshire, Birmingham, Midlands & Cheltenham Swindon Escort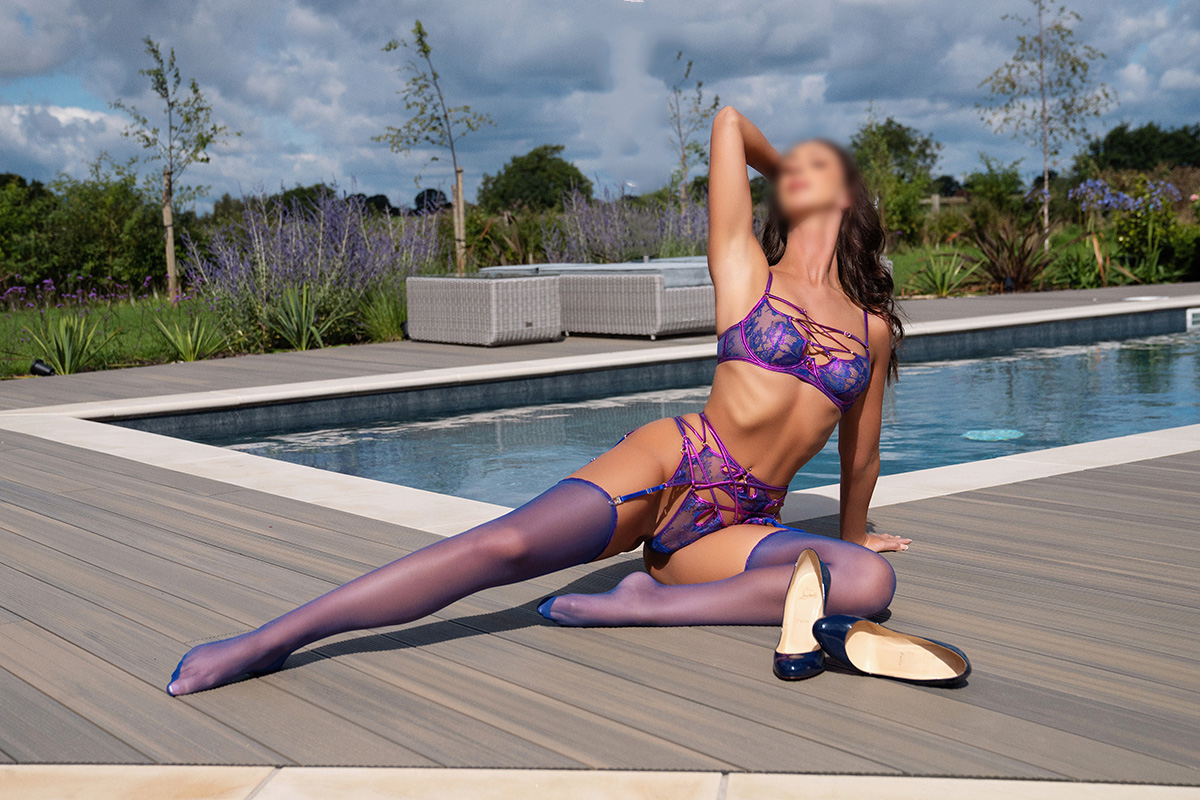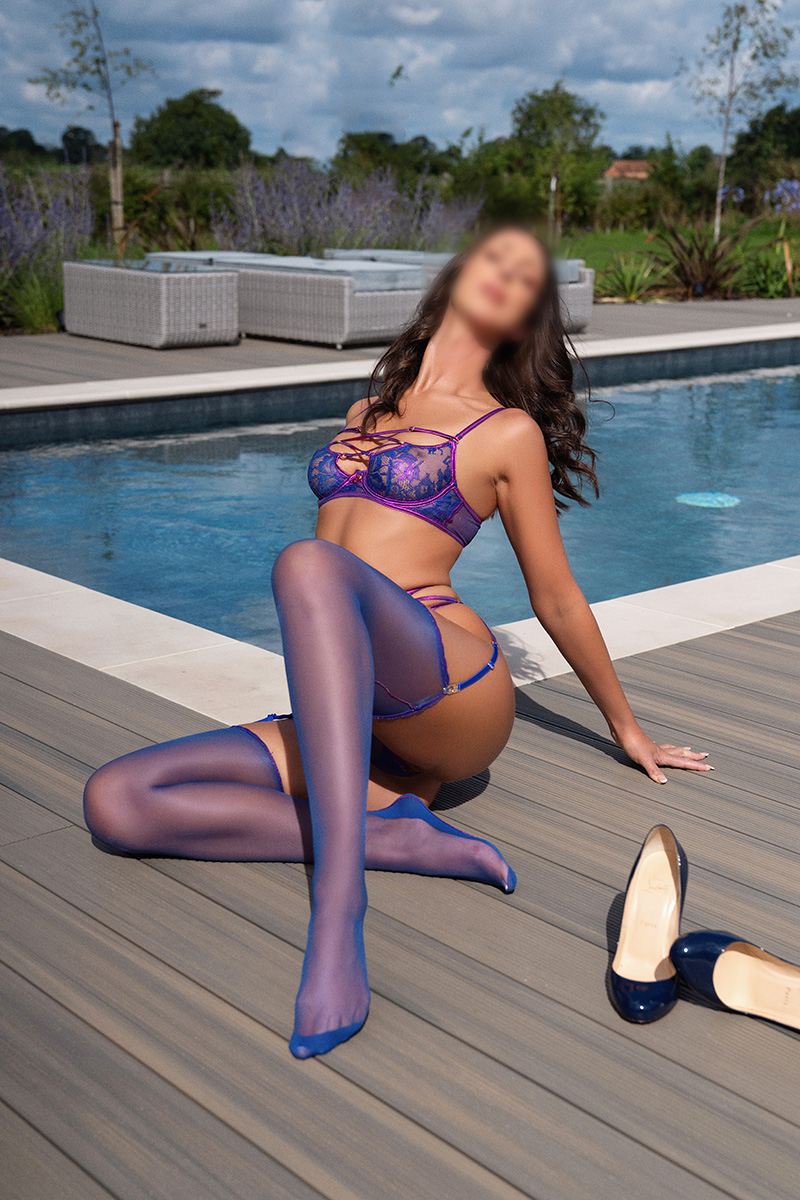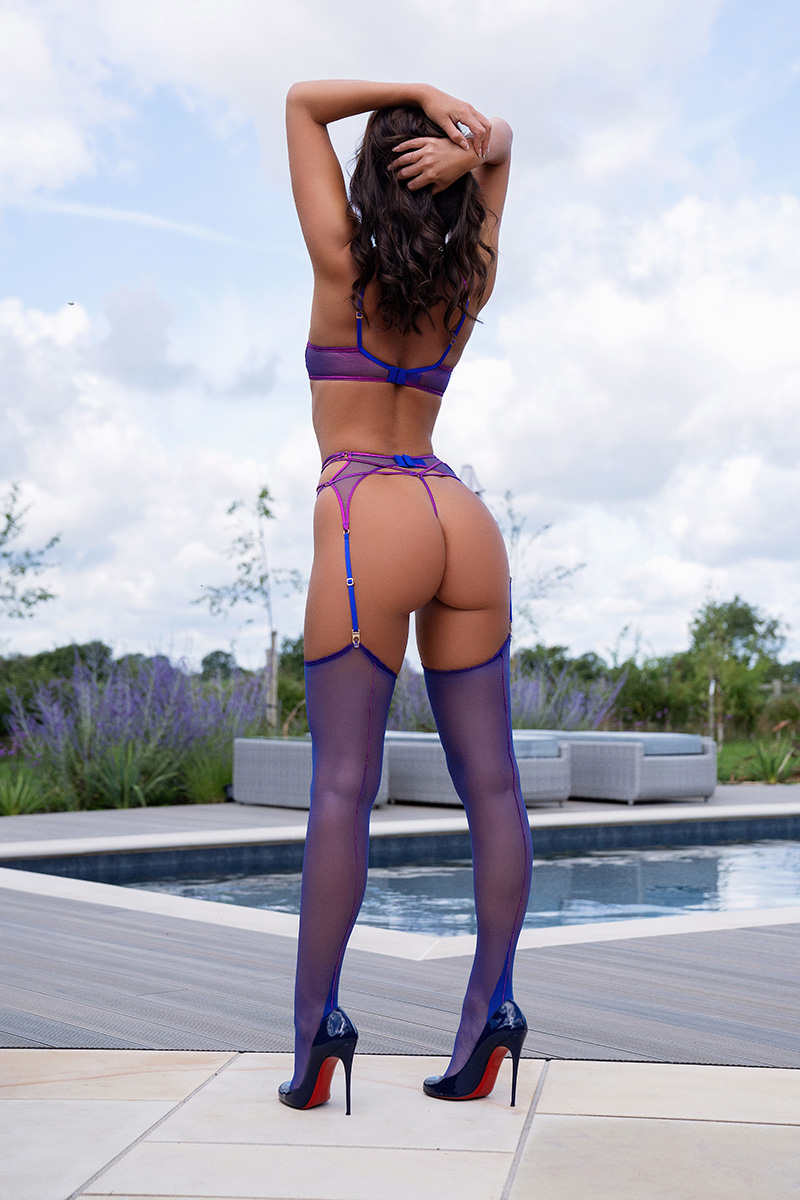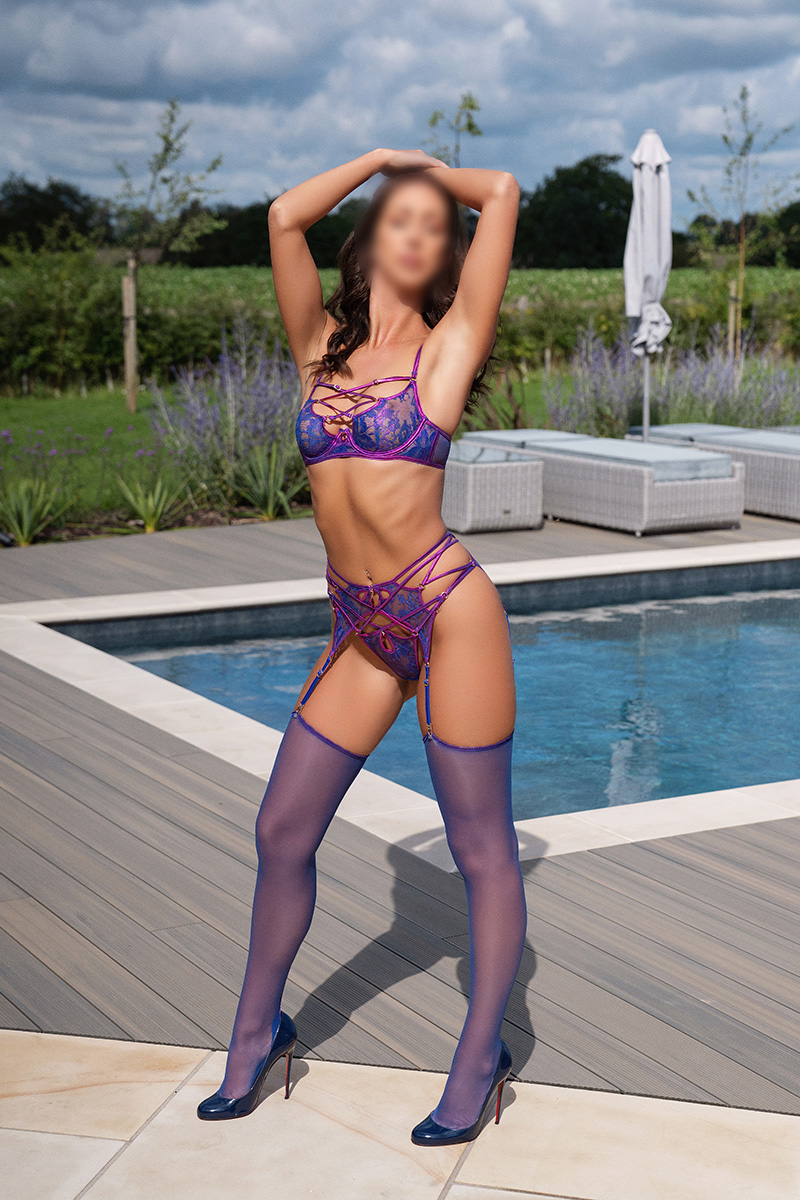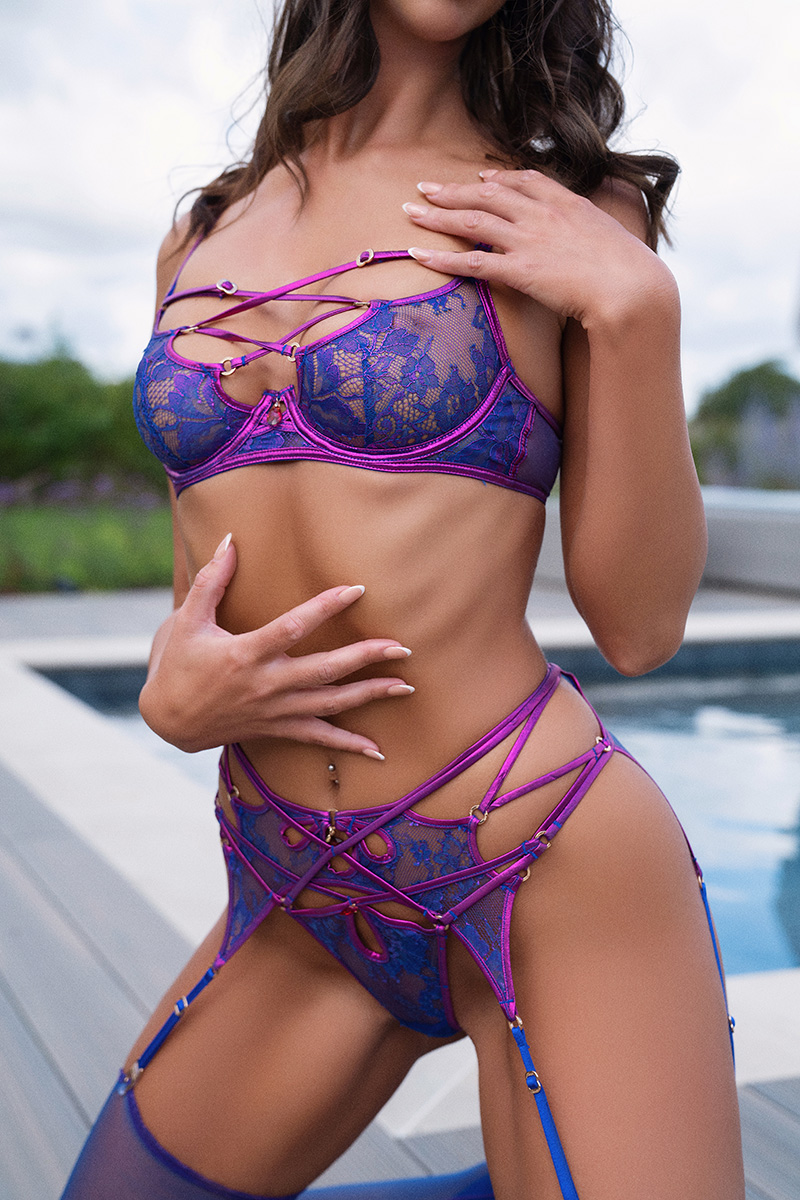 About Bella
Hail Hail our Superstar, who has a special place in my heart and that of her friends – boys and girls of Elite Courtesans.
Bella will be your lover, your friend and confidant, your dominant kinkster, your best GFE experience – all in the same evening if it takes both of your mood! So kind and sensitive, Bella truly enjoys her escorting experiences, being able to adapt to your very needs and fantasies. Yes she is amazingly open minded and versatile. She can either take the lead, or dance to your tune.
Down to earth and ever so friendly. She will make you laugh and she will make you scream, sigh in joy and give you goose bumps even a week after your date. I dare you not to want to see her again – she is excellent at forming long lasting relationships with her gents.
Not only it is an utter joy to be in her presence, Bella has a goddess like body which can be attested by her photos. What you see is what you will get. Bella is not only naturally fit but she helps nature with daily doses of physical activities. That could be walking her dogs or at work in her gym. Bella's bottom may be her favourite asset but her gents cannot deny: her beauty is all round and from within. Oh and if you can stop staring at those bright blue eyes… mesmerizing.
Bella enjoys the company of gents but will see couples and other elite ladies for duo bookings. This Midlands high class escort is available exclusively via Elite Courtesans for dates around the Midlands, covering towns around Warwickshire, Worcestershire, Gloucestershire and Oxfordshire. Birmingham central, NEC and Birmingham airport are also within range of this beautiful lady.
Longer dates can be enjoyed in London, Manchester and Bristol. Other areas, please enquiry.
Visit our contact page to arrange a booking!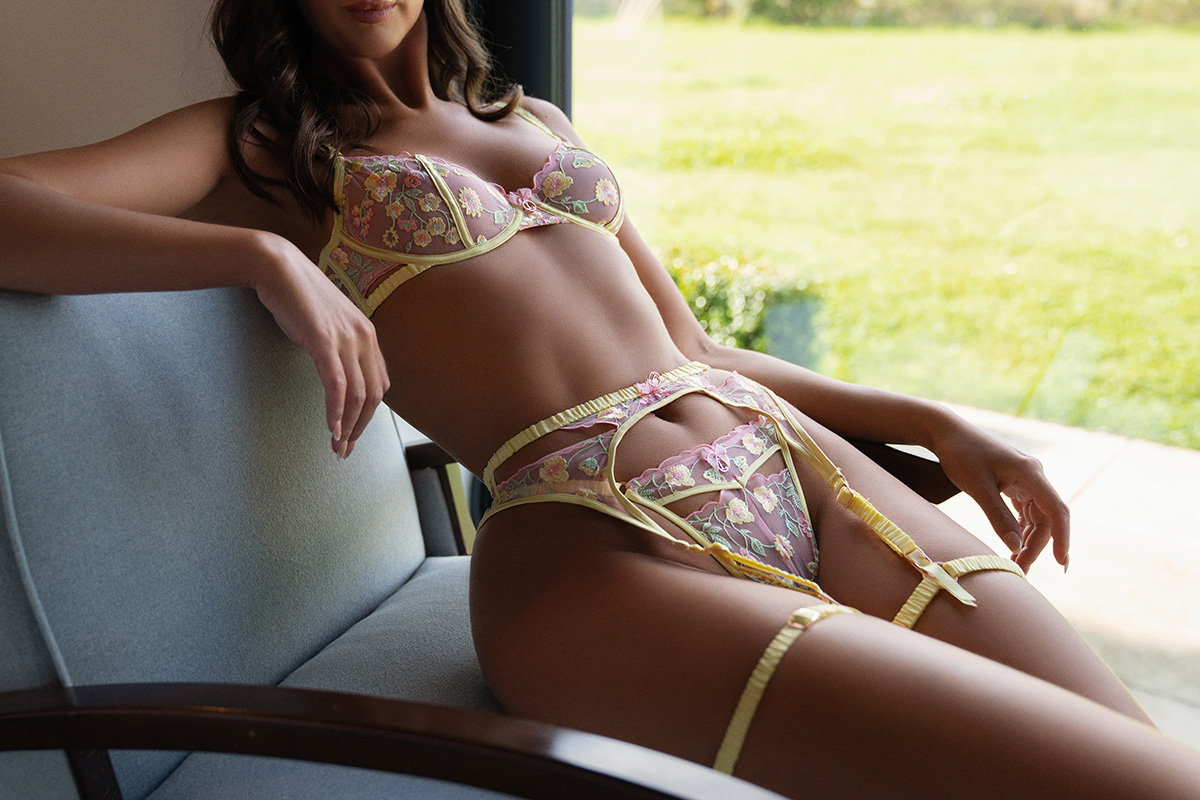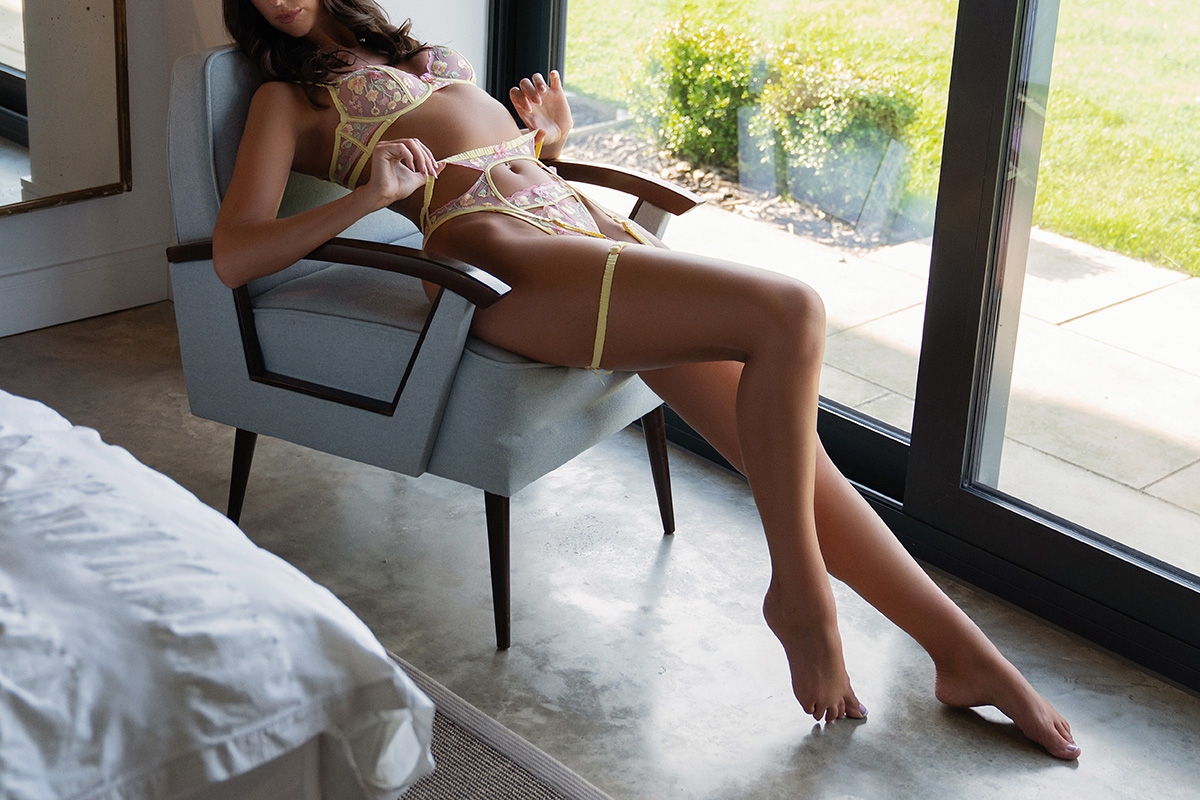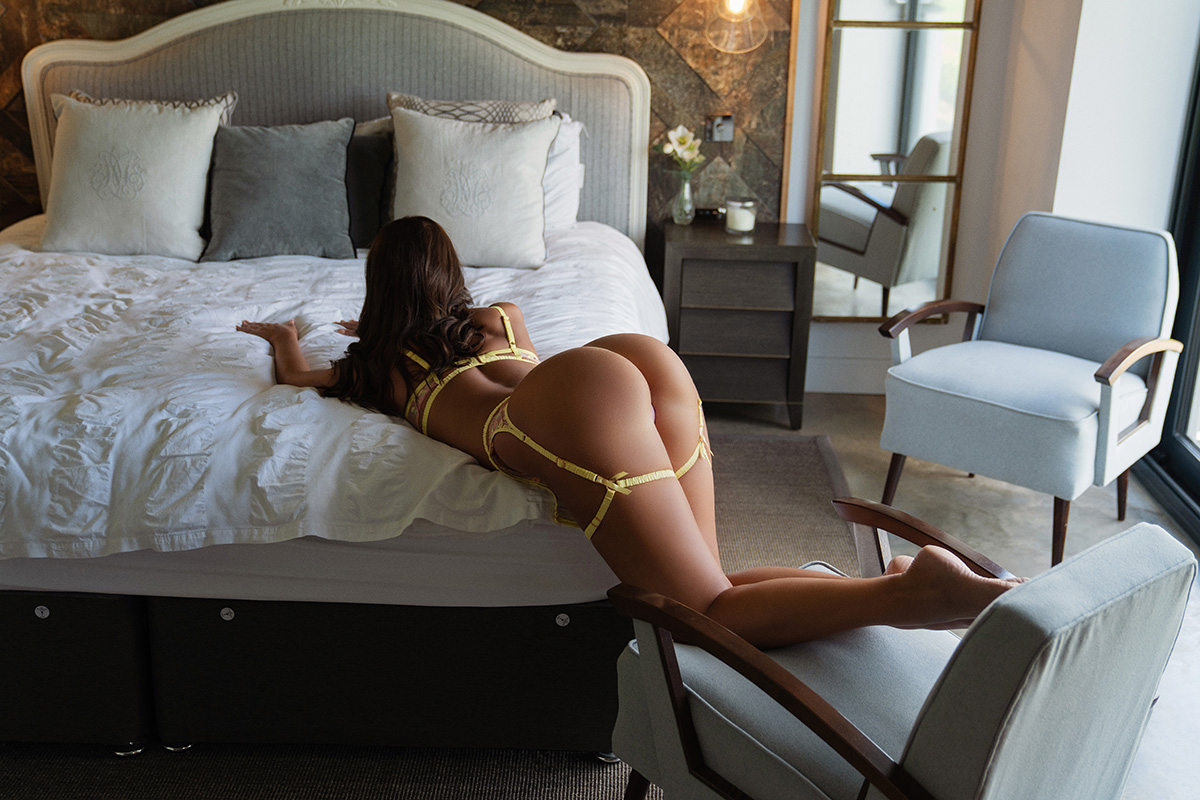 Stats
Age: Early 30s
Occupation: Fingers in many pies
Height: 5'7
Hair Colour: Brunette with highlights
Eye Colour: Blue
Vital Stats: 32C – 24 – 34
Dress Size: 6/8
Large Tattoos: A few small ones
Nationality: British
Bisexual: Yes
Drink: Sparkling Water
Food: Steak, Asian & Italian
Areas
2 Hours: Oxford, Leicester, Birmingham, NEC, Cheltenham, Northampton, Warwick & Worcestershire, Coventry
3 /4 Hours: Derby, Nottingham, Stoke, & North Berkshire. Milton Keynes, Bedfordshire
4 / 5 Hours: Heathrow, Swindon, Newbury, Reading, & Bath and Bristol.
Overnight – London and many other areas.
All other areas please enquire.
Rates
2 Hours:      £600
3 Hours:      £800
4 Hours:      £1000
5 Hours:      £1150
6 Hours:      £1300
14 Hours:    £2000
(overnights only, e.g 7pm-9am)
Overnight 16 hours: £2200
Additional hours: £150 (added on to overnights and multi-day bookings)
24hrs: £3000
Dates longer than 24 hours are regularly catered for and enjoyed by the ladies. Please contact us for a personalised quote.
Feedback
"It was a magical evening as always with Bella – she is simply amazing, with the added bonus of a sexy suntan now after her recent holiday! I've woken this morning with a big smile on my face!" From Mr A
"Fantastic night with Bella! She is ace" From Mr R
"Time spent with Bella is just the best – she truly rocks my world!" From Mr G
"Please thank Bella for another superb date. It is always a pleasure for me to spend time with someone so gorgeous inside and out. I am certainly starting my weekend on cloud9." From Mr F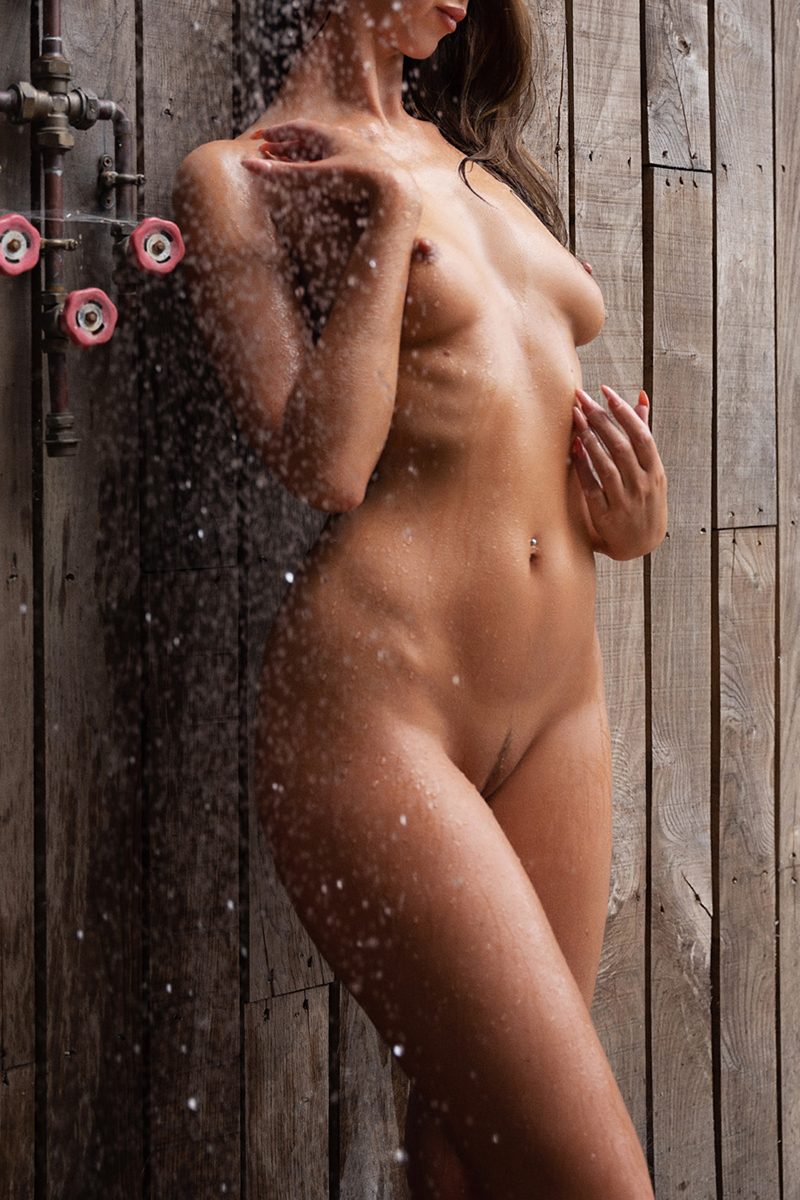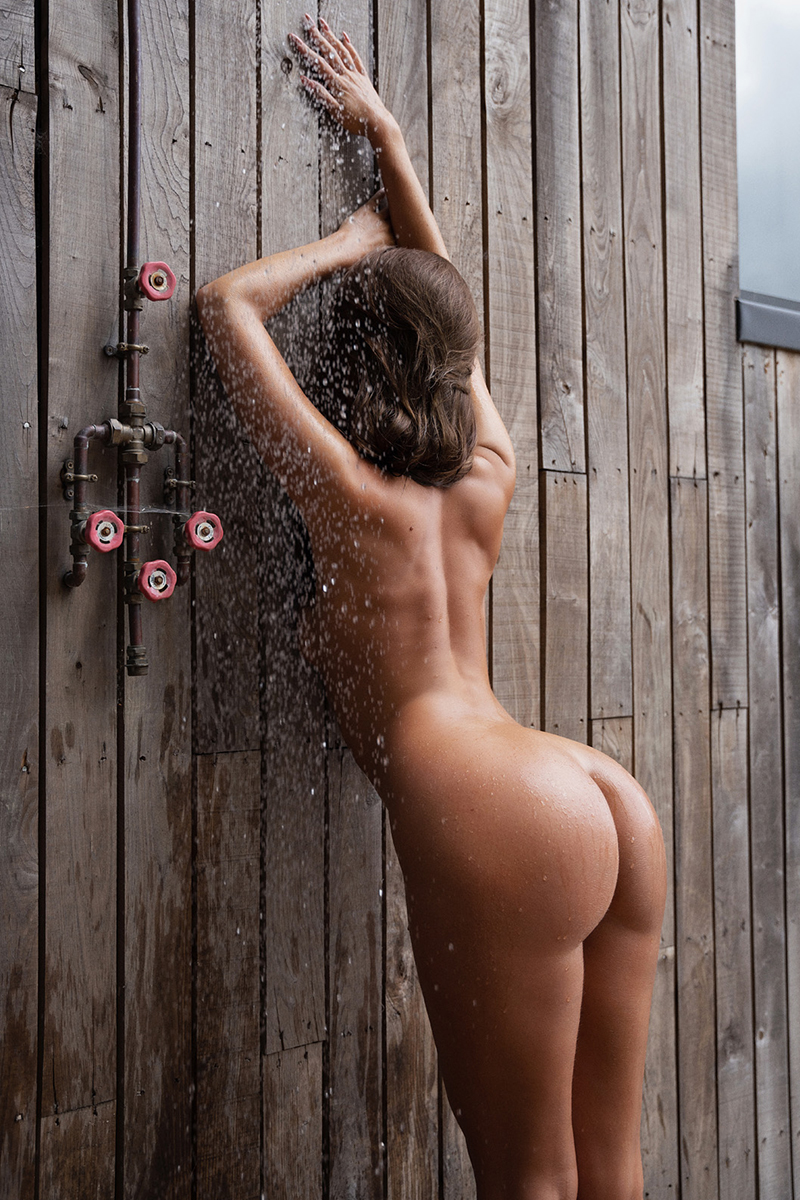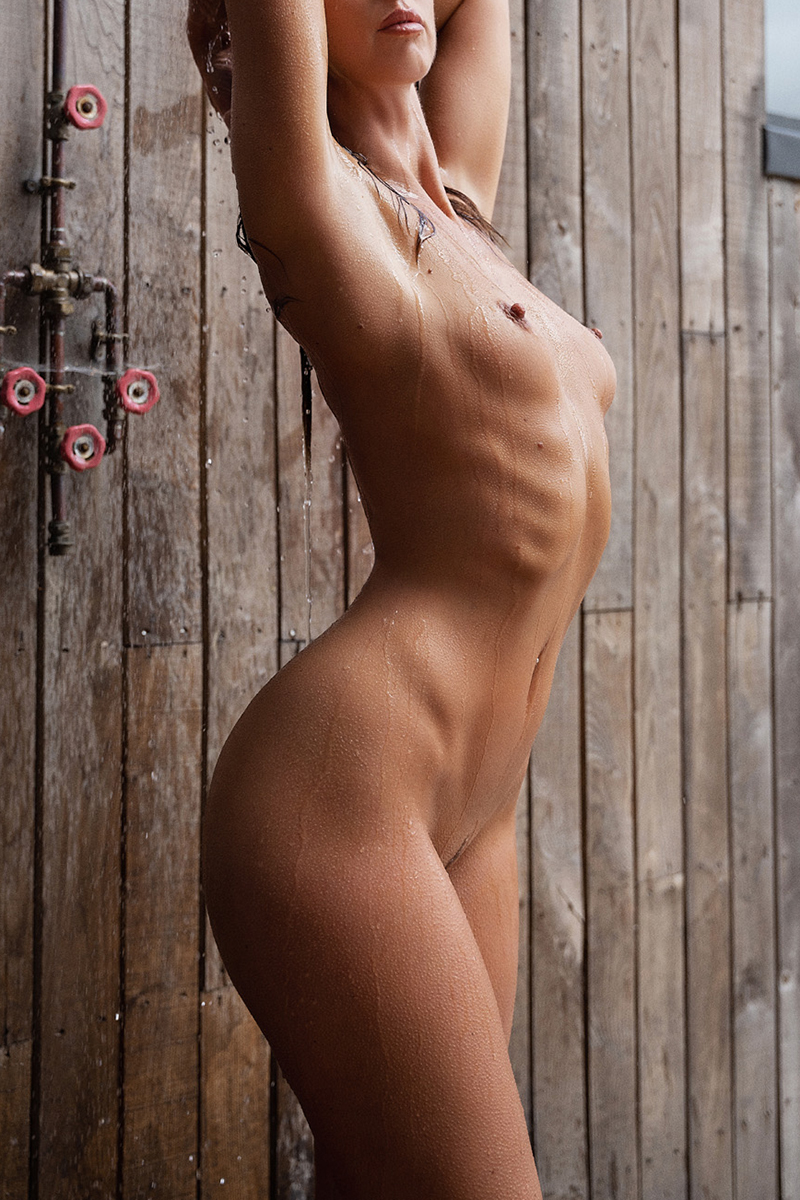 By The Lady Herself…
What's your occupation?
I run my own business and I am also a fitness coach. I make people sweat for a living 😉
What attracted you to escorting?
I love people and I take real satisfaction in knowing I can have a positing impact on others.
What turns you on?
A man with care and thought, smelling wonderful and with a smile on his face.
What turns you off?
Lack of hygiene and empathy.
Favourite drink?
I am not a big drinker. Sparkling water to celebrate everyday. Prosecco if we are celebrating a special day 🙂
Most beautiful/interesting/favourite place in the world you've visited and why:
Italy. You have everything – a range of different landscapes to entertain every and each of your senses. Amazing food, history and culture. And the people are just to die for.
You're on death row (probably for shagging some poor guy to death). You can choose one last meal and one movie to watch while you eat it. Name them:
Any of the old James Bond movies would make my heart throb. My last meal would be Steak chips and a Vodka Martini, shaken not stirred!
Do you have a favourite author?
I am required to do a lot of reading and research for my work. Very little time for reading anything else.
If ITV (or even Hollywood) made a TV series about your escorting escapades, who would you like to see play the lead role?
Bella Hadid. I am not sure she works as an actress but I love her smouldering blue eyes on a face that could have been created by the gods.
If you were a car, what type would you be and why?
McLaren 600LT – simply amazing.
We know diamonds are a girl's best friend, but what other less extravagant gifts make you smile?
Shoes, perfume , lingerie… anything with a thought, wrapped and beautifully put together just for me.
Stockings or hold ups?
I love the touch of stockings against my thighs.
Beatles or Rolling Stones?
Rolling Stones.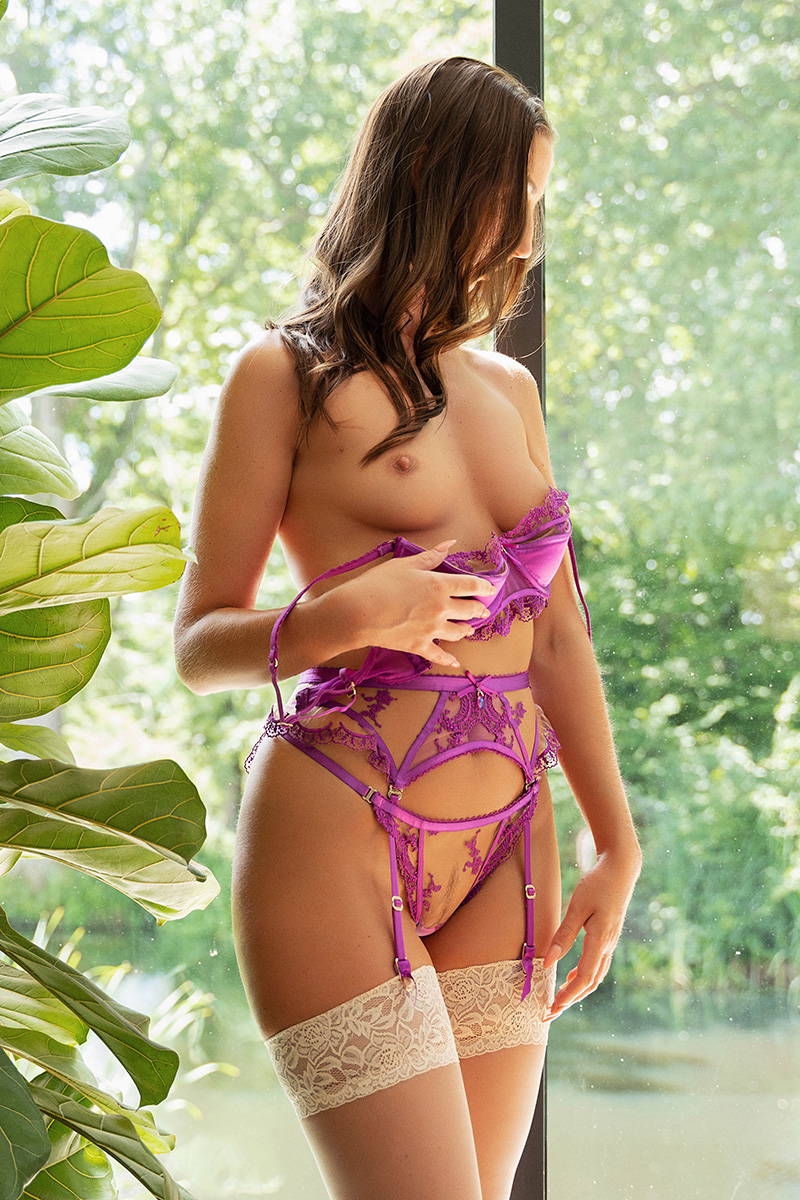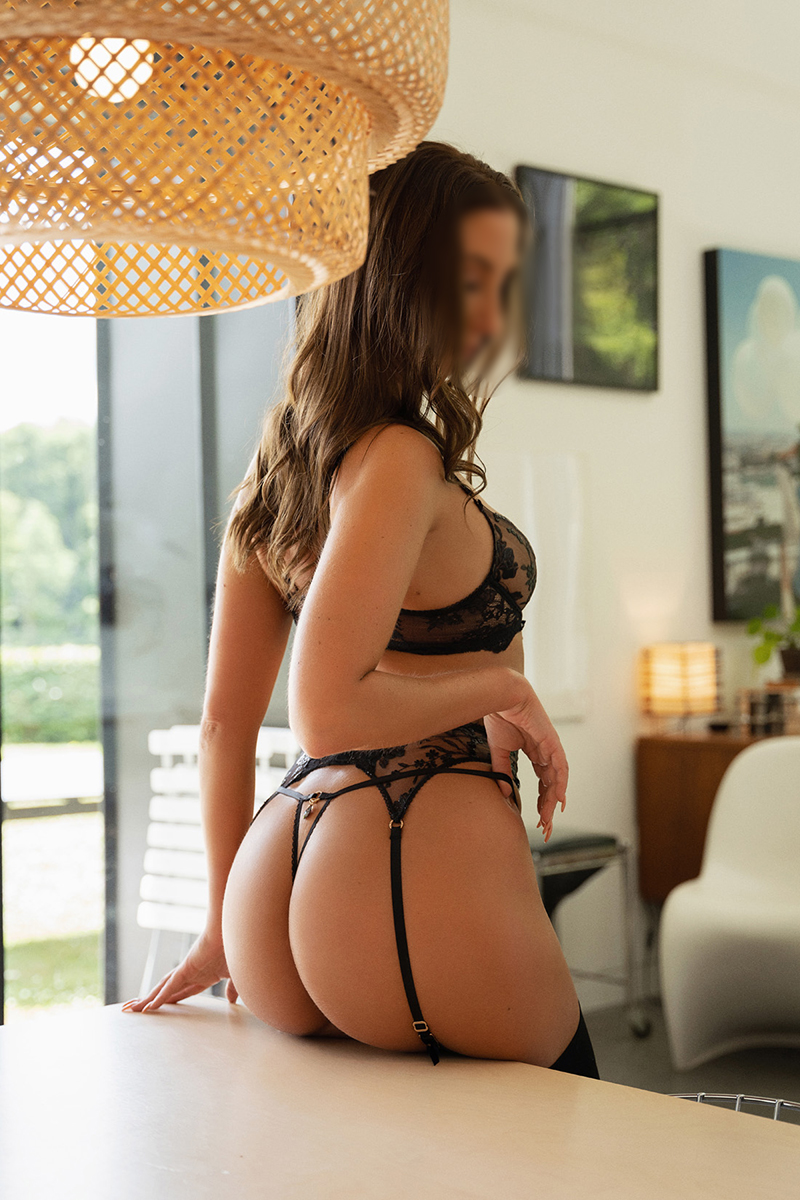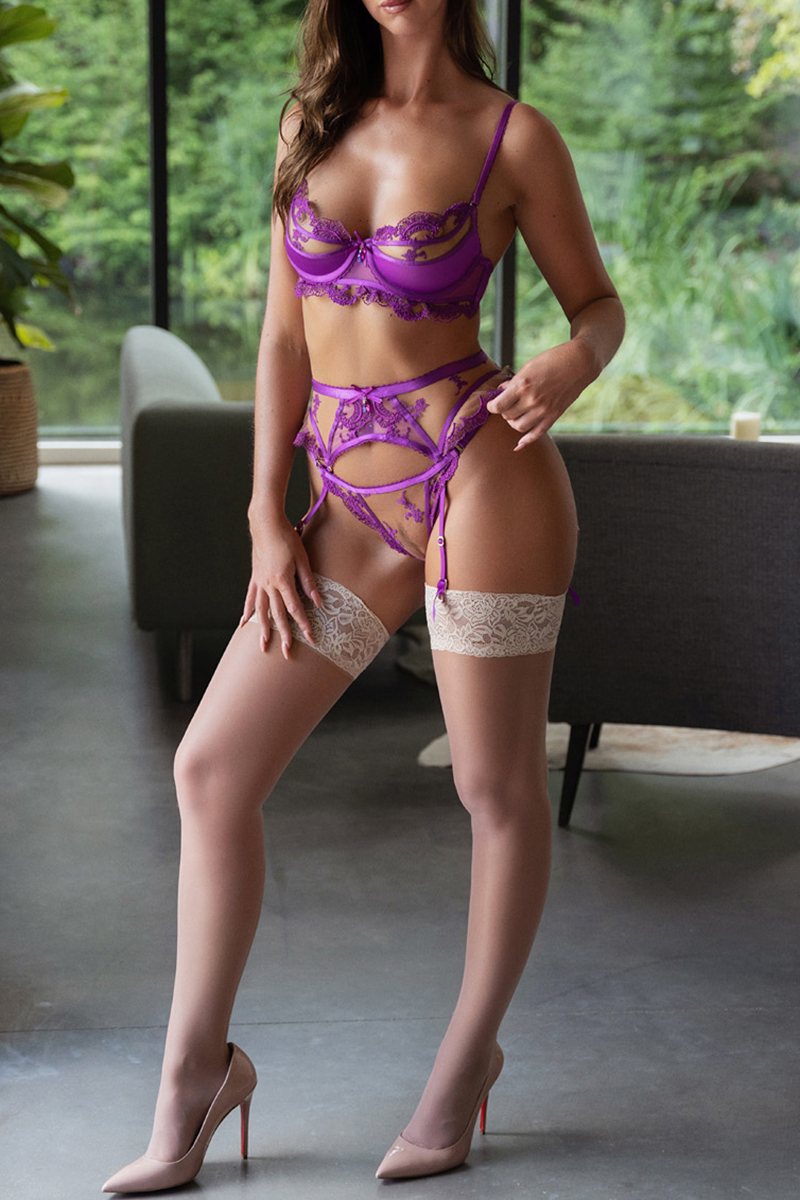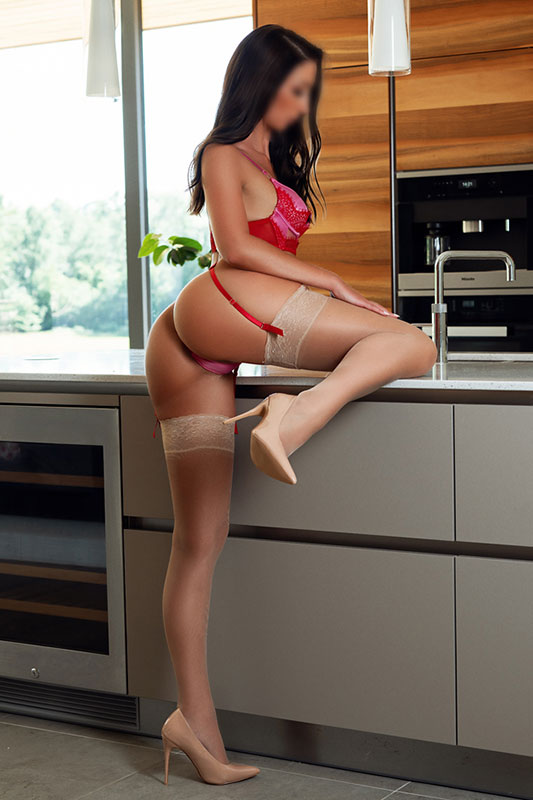 Bella's Availability
Bella can sometimes accommodate last minute requests with half a day's notice however, advance bookings are recommended to avoid disappointment. All ladies have a 9 to 5 job and a life outside the adult industry – Bella is no different.
Availability varies every week. She may be able to meet you for a day time appointment on a week day with notice.