Top Drawer
London, Heathrow, Bucks, Herts & Essex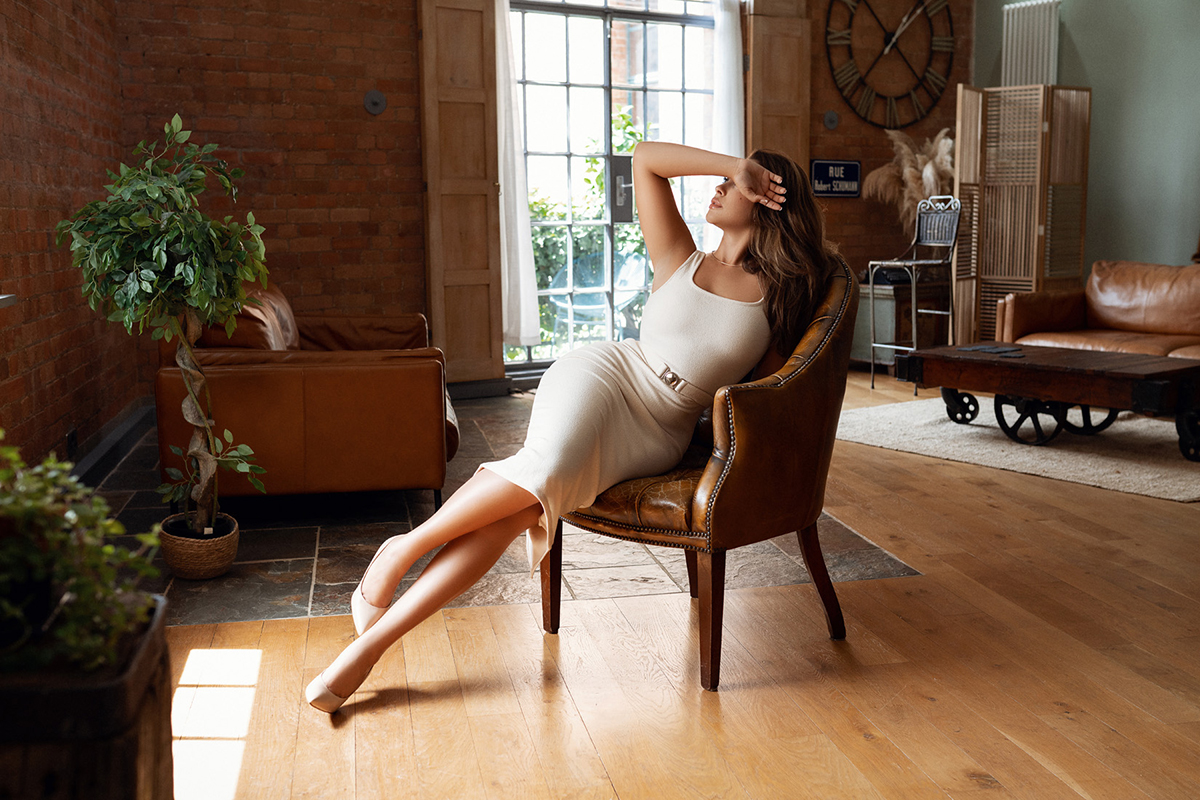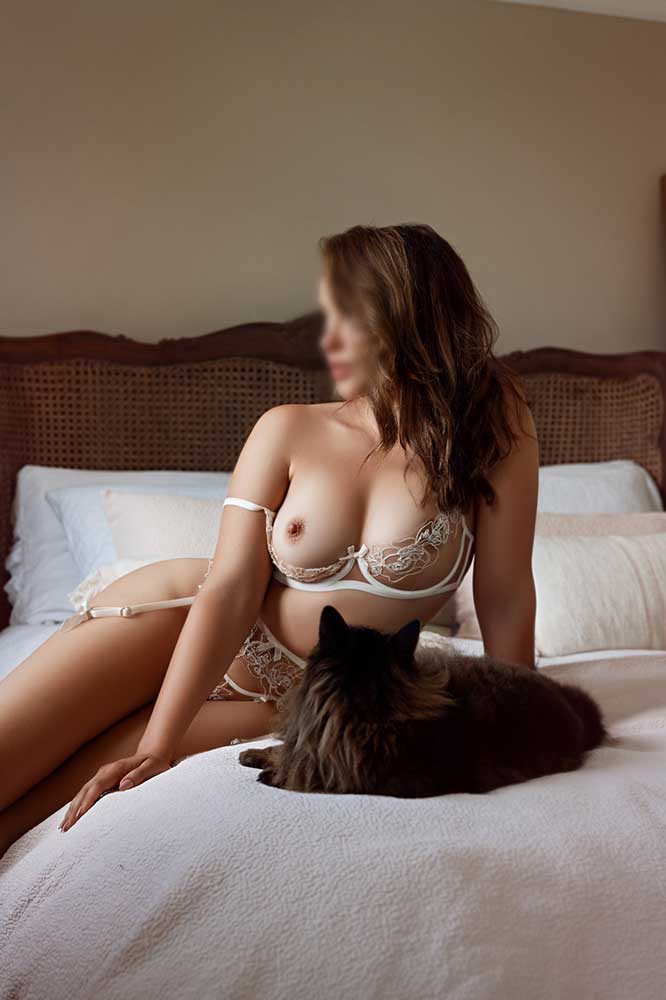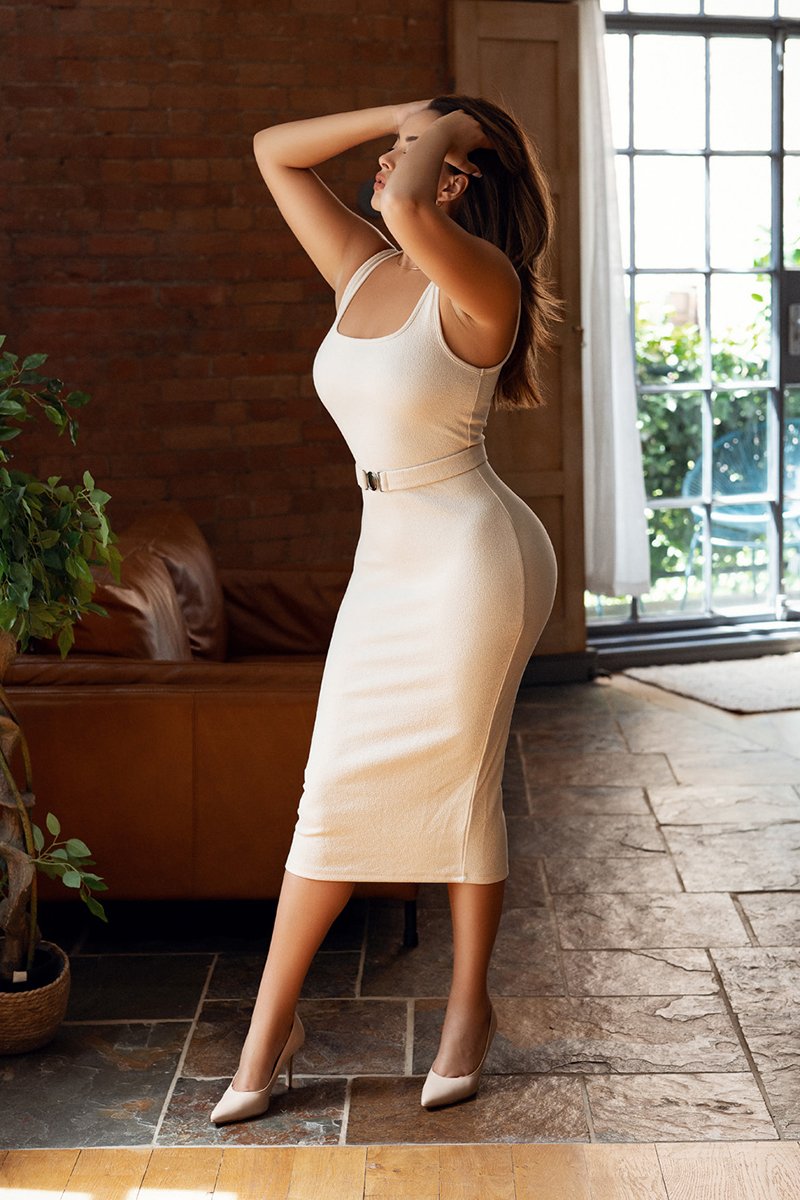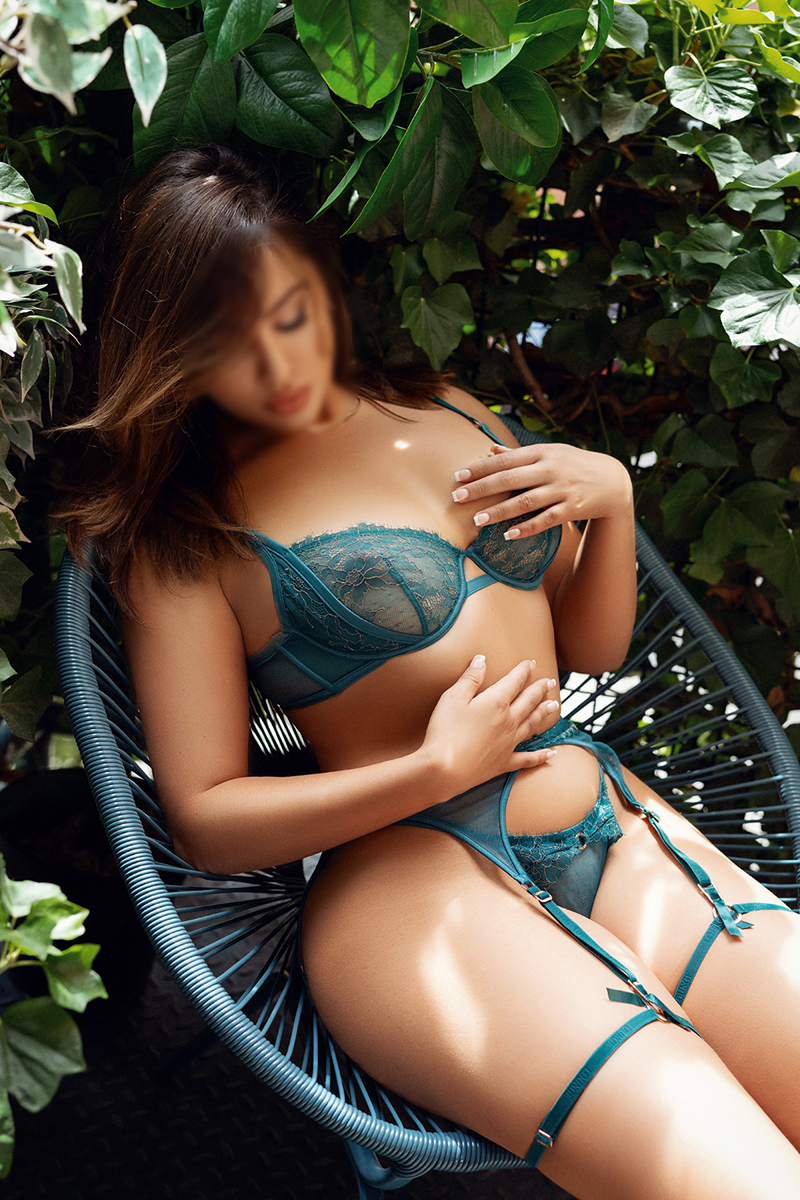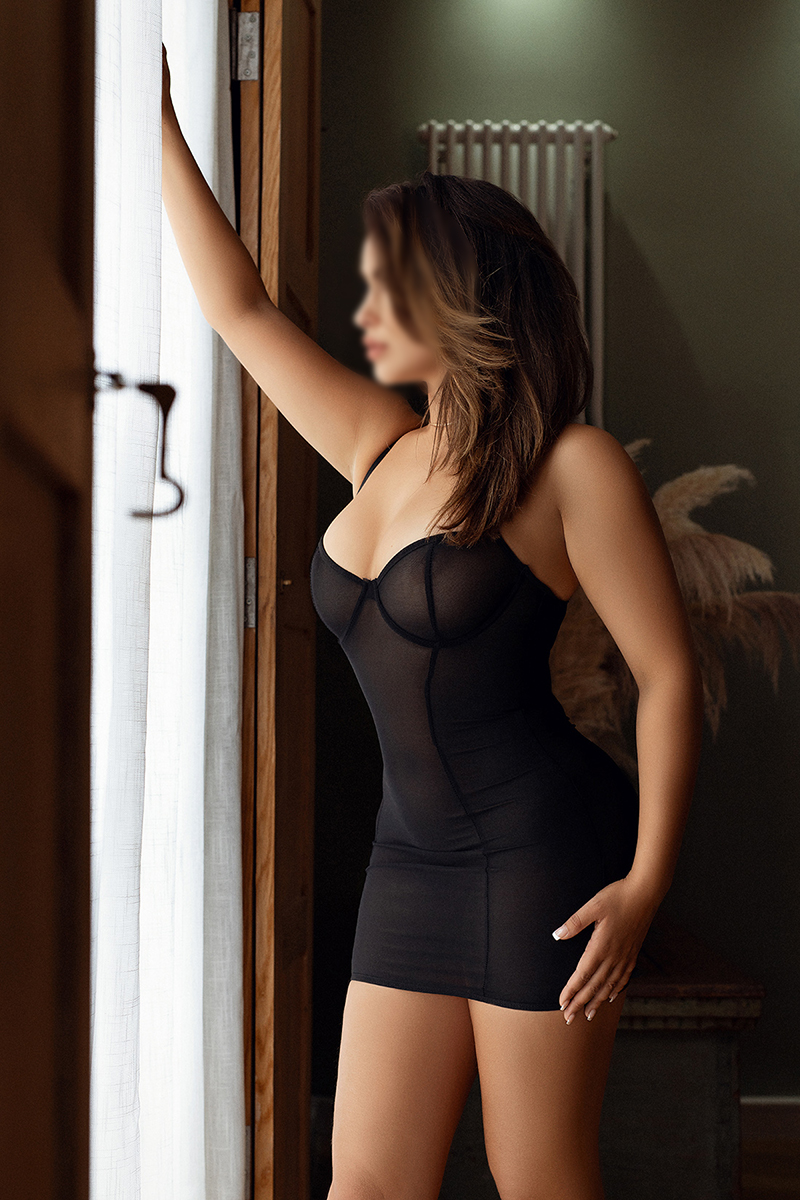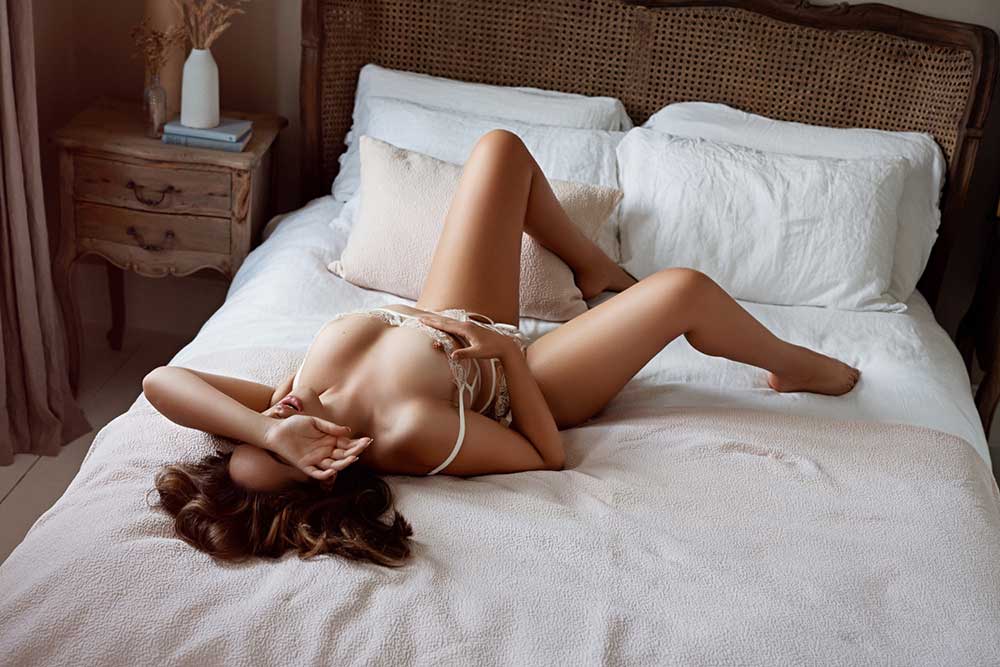 About Charlotte
Last available dates for 2023: London on the 4th, 18th, 19th & 20th of December.
This all natural brunette is a bundle of adjectives: cute, sassy, pretty, pleasant, bright and exceptionally lovely.
Her perfect face is framed by lush lustrous dark brown locks and her petite curvy figure is well distributed on a size 8 / 10 mannequin. The demure girl next door with a Goddess like figure and a self confessed nymph. She has a healthy appetite for all things naughty and is always described by her gents as their best date ever.
Charlotte is praised for her beauty but her personality too. So easy to chat to, she will enter your evening with a sparkle in her eyes and a huge smile.
The biggest compliment a girl can have is to be invited for further and longer dates, again and again. Charlotte is a professional charmer, having amassed a legion of fans and experienced incredible dates. She has a magic touch, whatever it is that makes men return for more and for longer. 3 hours turn into overnights that turn into longer overnights that turn into weekends. A champion of long dates which is a testament to her ability to seduce, men and women across her path.
Charlotte works and studies and she will require you to organise your fun with some advance planning.
If your budget and your time allow you the privilege to book Charlotte on an overnight basis, she can travel to most locations, depending on her availability at the time.
If you would love to meet Charlotte, visit our contact page to arrange a booking!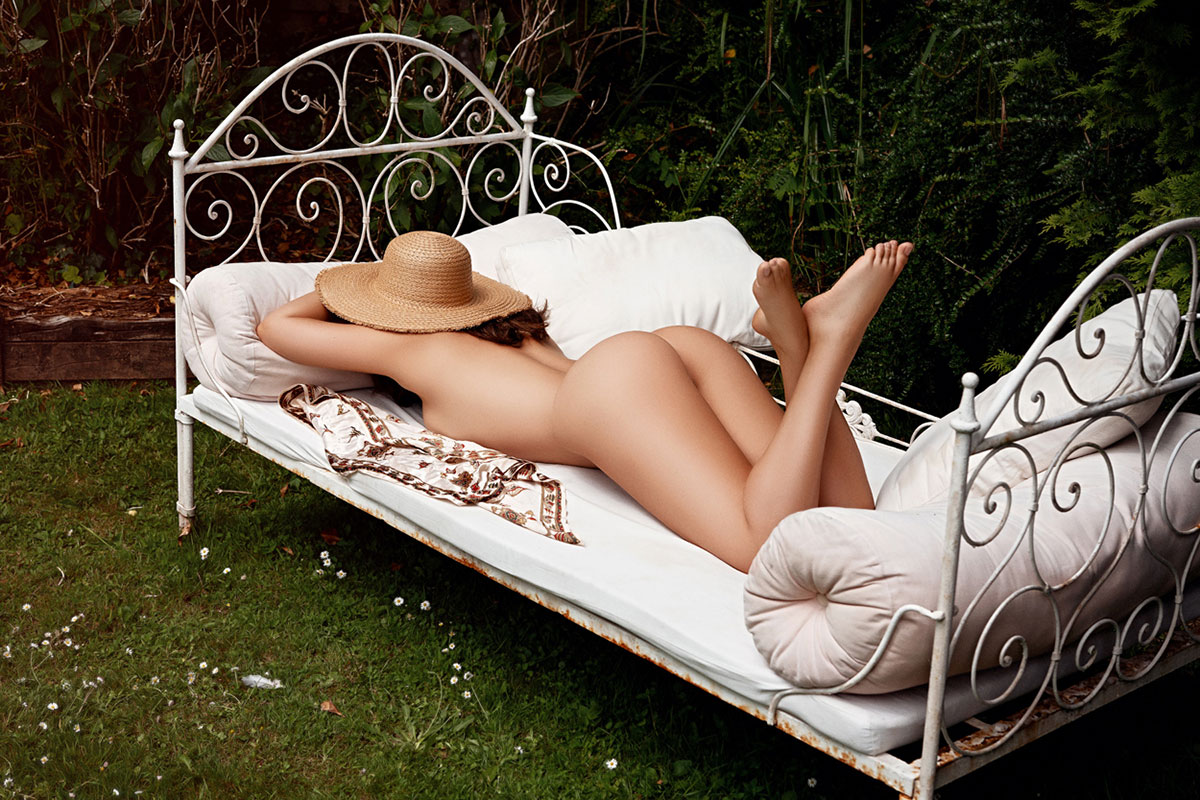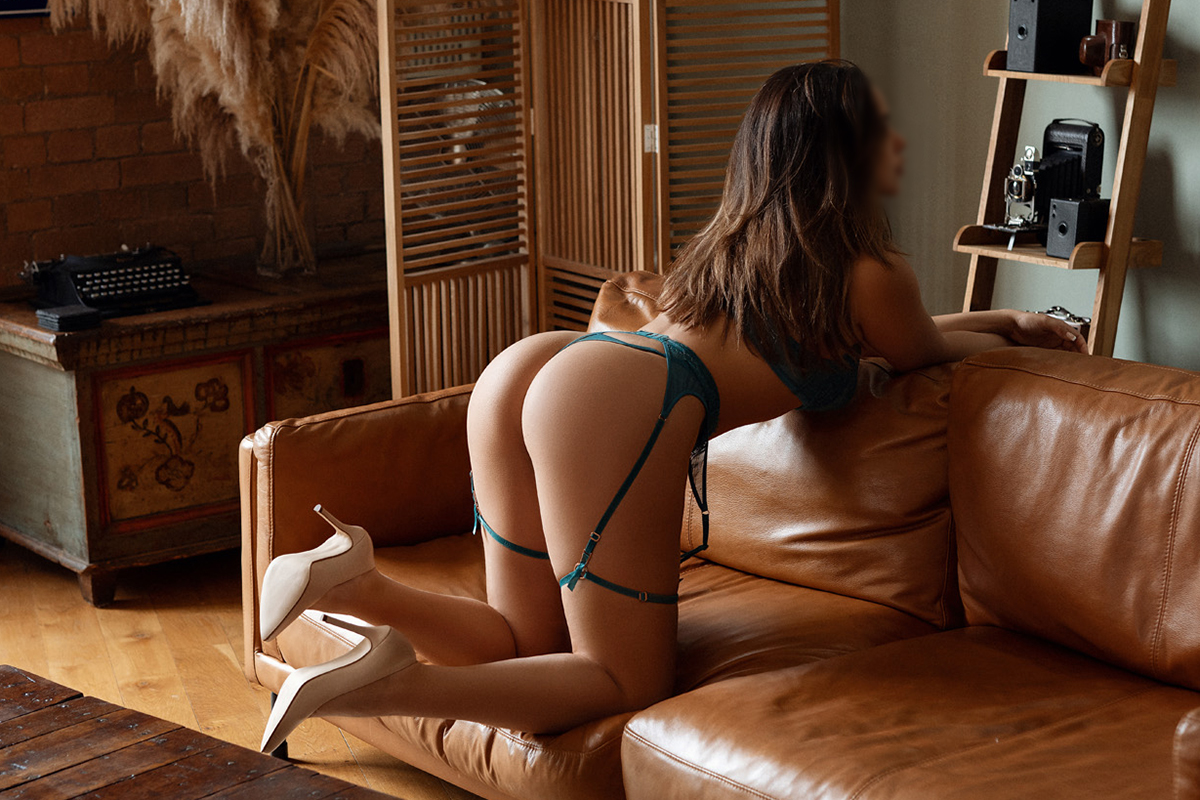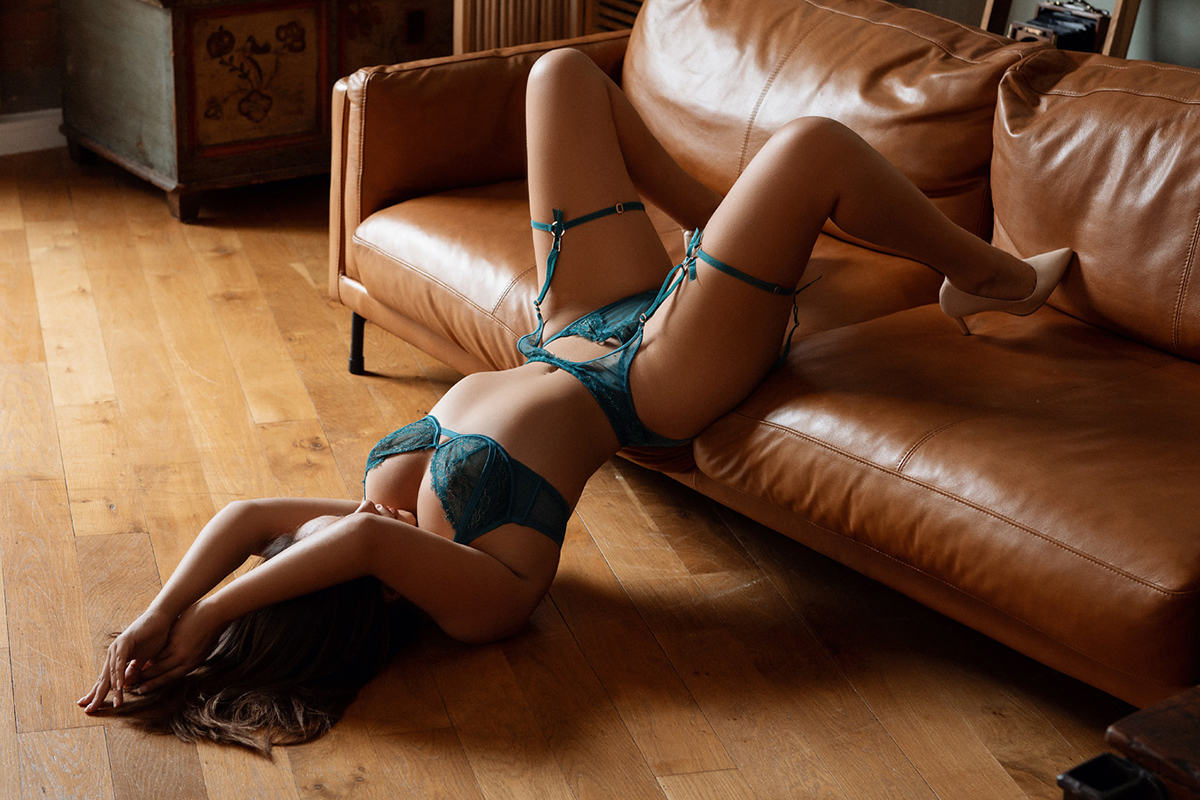 Stats
Age: 30
Star Sign: Taurus
Occupation: Student
Height: 5ft 4
Hair Colour: Brunette
Eye Colour: Brown
Vital Stats: 34C-26-38
Dress Size: 8/10
Large Tattoos: No
Nationality: English
Bisexual: Yes!
Drink: Sparkling Water or Sparkling Wine if not driving.
Food: Seafood, modern European and Middle Eastern
Areas
She is now living in London full time so can accommodate dates in London only but will also consider surrounding areas for longer bookings. This may include Reading and Berkshire, to include Windsor, Maidenhead and Surrey. Heathrow and Gatwick as well as other areas in Hertfordshire and Buckinghamshire.
Occasionally she may be in Wiltshire. Please contact us with your proposed dates and times and we will do our best to accommodate your request.
When she is based in the South West, she can cover areas such as Bristol, Swindon, Gloucester, Cheltenham, Bath, Cardiff and Newport. She can also travel to Exeter, Heathrow, Reading, Newbury, Southampton and Oxford.
Rates
2 Hours:      £600
3 Hours:      £800
4 Hours:      £1000
5 Hours:      £1150
6 Hours:      £1300
14 Hours:    £2000
(overnights only, e.g 7pm-9am)
Overnight 16 hours: £2200
Additional hours: £150 (added on to overnights and multi-day bookings)
24hrs: £3000
Dates longer than 24 hours are regularly catered for and enjoyed by the ladies. Please contact us for a personalised quote.

Feedback
"The most charming company, and never a dull moment or awkward pause. Wonderfully intelligent, totally sophisticated and stunningly sexy. I will have a skip in my step and a smile in my heart for days" Mr S
"Such a risk doing an overnight with a stranger – let alone two nights. But it's all worked out amazingly. She is an amazing person inside and out." Mr S
"She's adorable – the perfect blend of "girl next door looks" with an utterly filthy mind. Added to that she's great company." Mr M
"Hi Lisa, Charlotte left a while ago, and I am not sure I have quite recovered. I thought I'd seen the best, but I think I was wrong. She's incredible. So beautiful, vivacious, fun, intelligent, charming. And, well the sex was incredible. She brought out the best and worst of me in the nicest possible way. She's probably the best I've seen of your girls. And that's saying something. Please pass on my compliments to her, and I hope she liked the presents. I'll definitely be seeing her again x" Mr E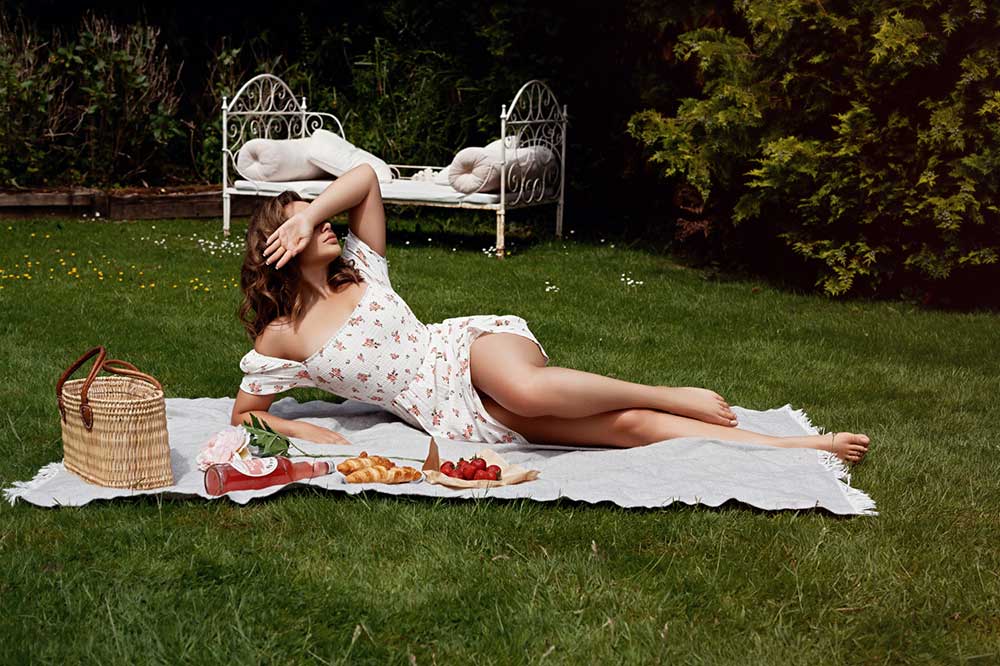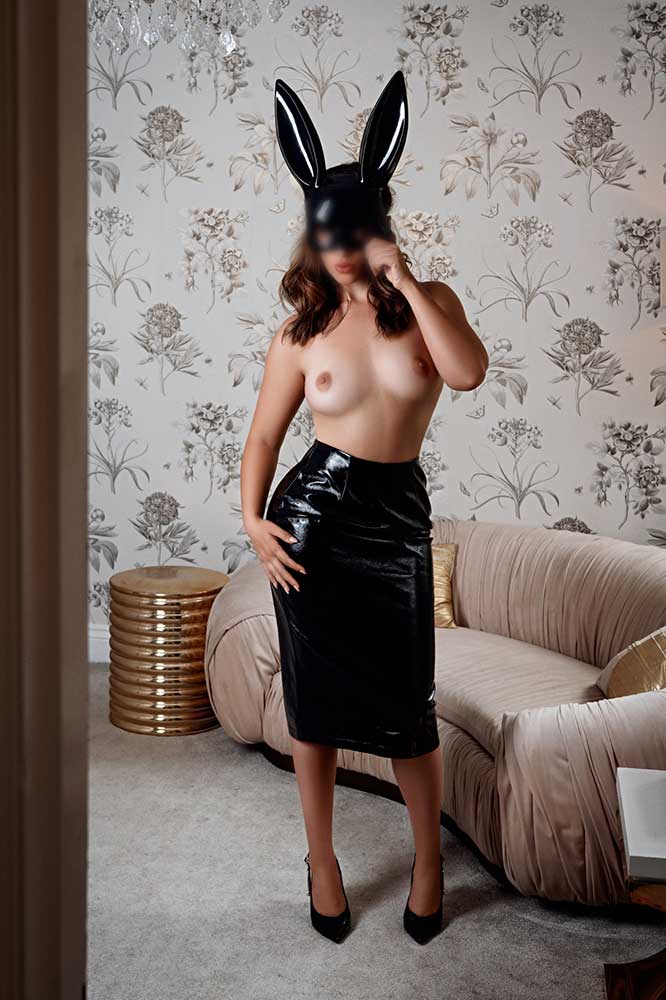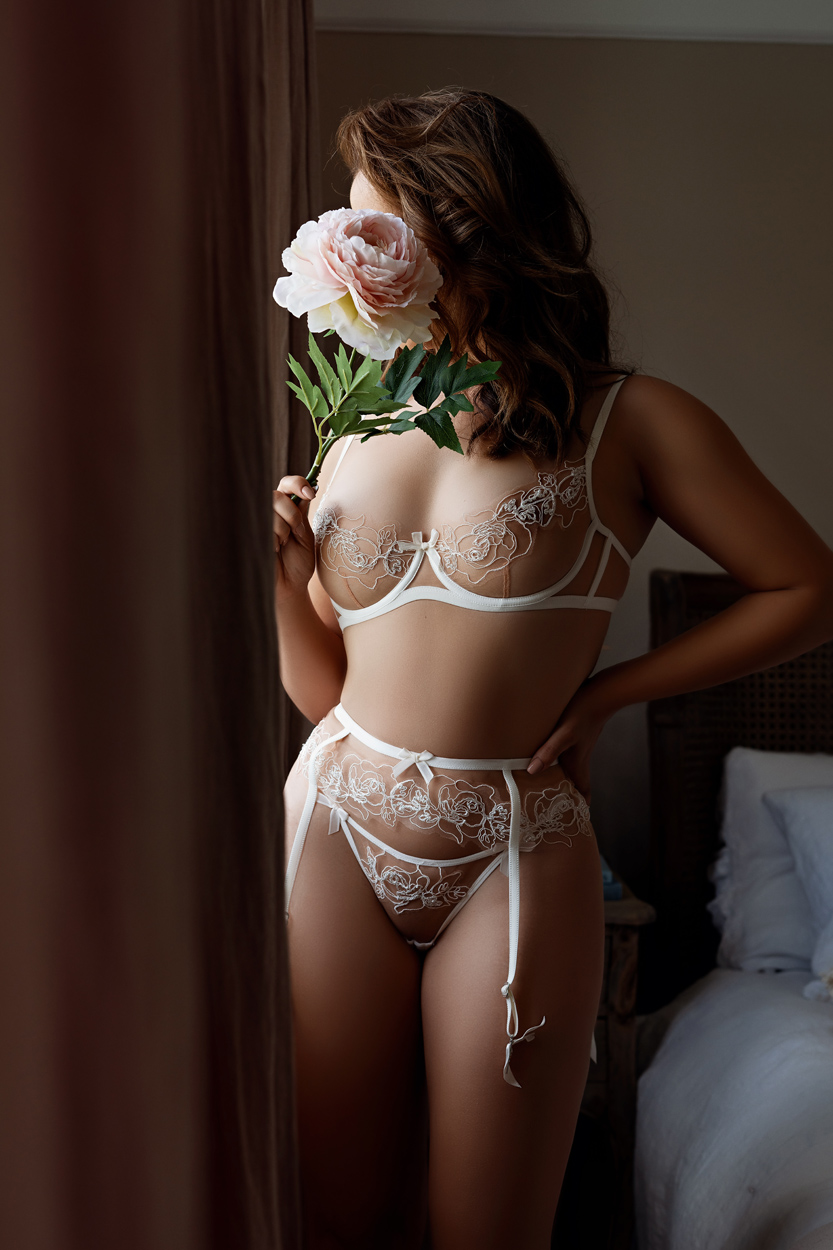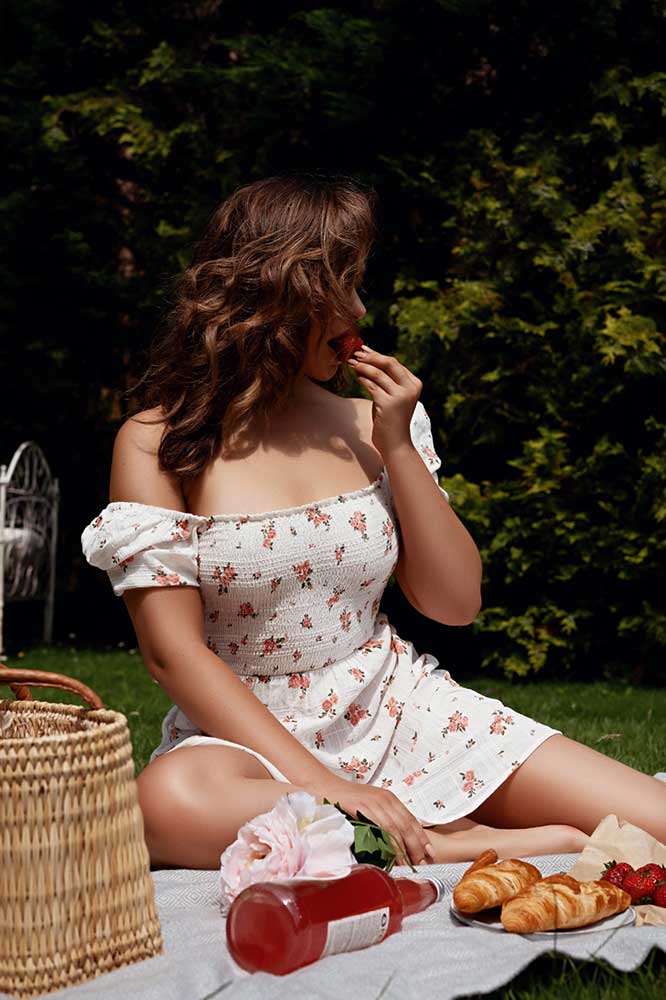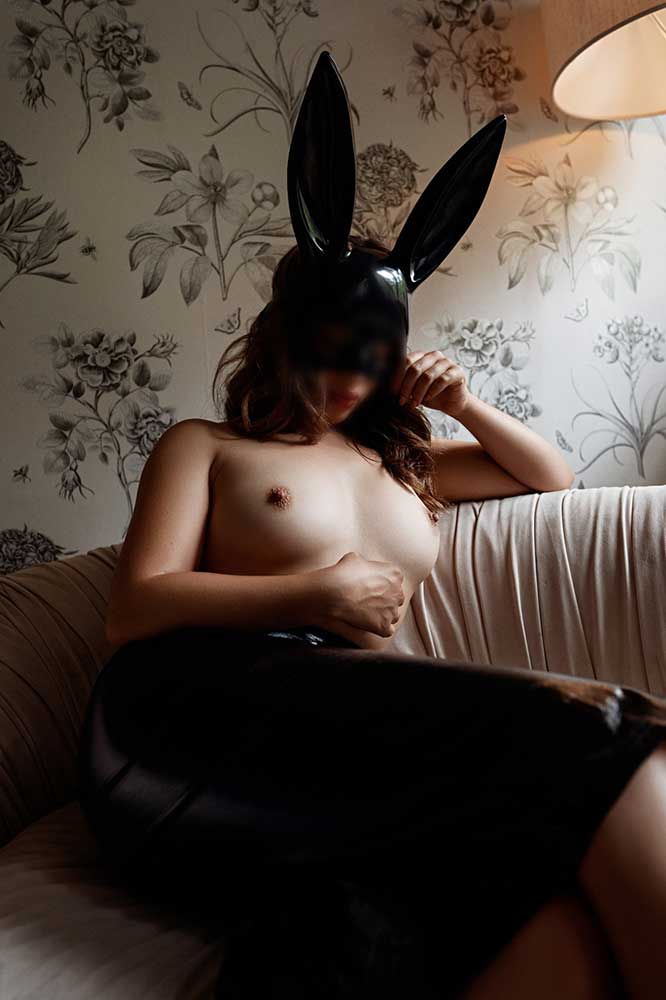 By The Lady Herself…
What's your occupation?
I am still a student and my work placement involves shopping for beautiful objects of desire.
What attracted you to escorting?
You never really know how exciting and empowering it feels, until you are there. The sex, the excitement and the self-indulgence of most thrilling fantasies is just incredible.
What turns you on?
To kiss a freshly shaven, showered and sweet smelling man. When your bedsheets are as as crisp as your clothes and your manners. Kindness and a good sense of humour.
What turns you off?
Lack of empathy and thoughtfulness. Arrogance and bad personal hygiene.
Favourite drink?
I am not a big drinker but if we are celebrating, you can spoil me with Drappier champagne or a spicy margarita
Most beautiful/interesting/favourite place in the world you've visited and why:
Overall, I prefer an outdoorsy holiday whether it's beachy or something more active – but Istanbul holds a special place in my heart. I love the contrast between the two sides and my first time visiting was particularly magical.
You're on death row (probably for shagging some poor guy to death). You can choose one last meal and one movie to watch while you eat it. Name them:
A salt beef bagel with lots of mustard and pickles.
The film would be A Fish Called Wanda or An Affair to Remember depending on whether I want to laugh or cry myself to death.
Do you have a favourite author?
Edward St Aubyn or James Baldwin.
If ITV (or even Hollywood) made a TV series about your escorting escapades, who would you like to see play the lead role?
Miriam Margolyes. We don't look anything alike (sorry guys!) but I know it would certainly be an entertaining watch!
Jessica Alba would be a close second.
If you were a car, what type would you be and why?
I don't know much about cars.. Something that is best enjoyed in the hands of a gentleman with a wild side!
We know diamonds are a girl's best friend, but what other less extravagant gifts make you smile?
You can gift me memories and new experiences. Spa days and treatments, restaurant and hotel vouchers are always well-received.
Stockings or hold ups?
Stockings. Sliding them up and fastening them to a pretty suspender belt before a date is a very sensual ritual that I don't think can be replaced by the practicality of hold ups.
Beatles or Rolling Stones?
Rolling stones 100%.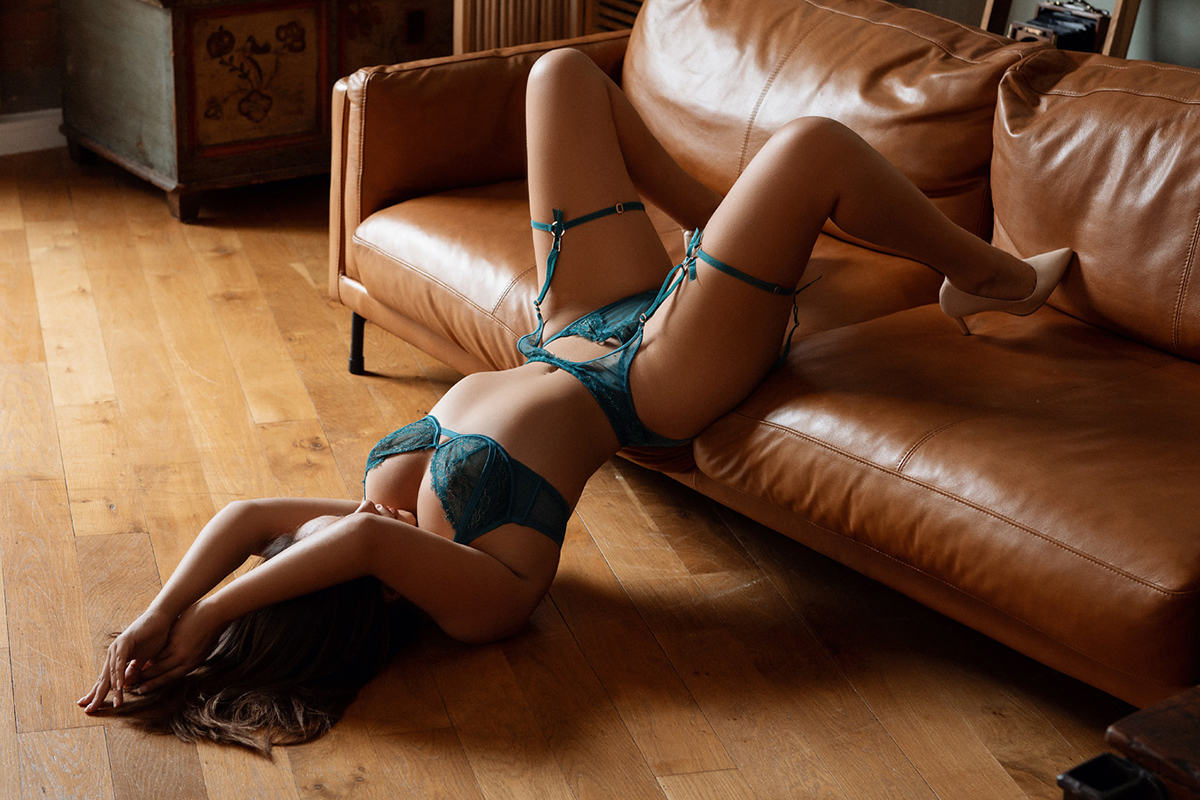 Meeting Charlotte
Visit our contact page to arrange a booking.