Top Gun
Bristol, Bath, Cardiff, Newport, Gloucestershire & Cheltenham Escort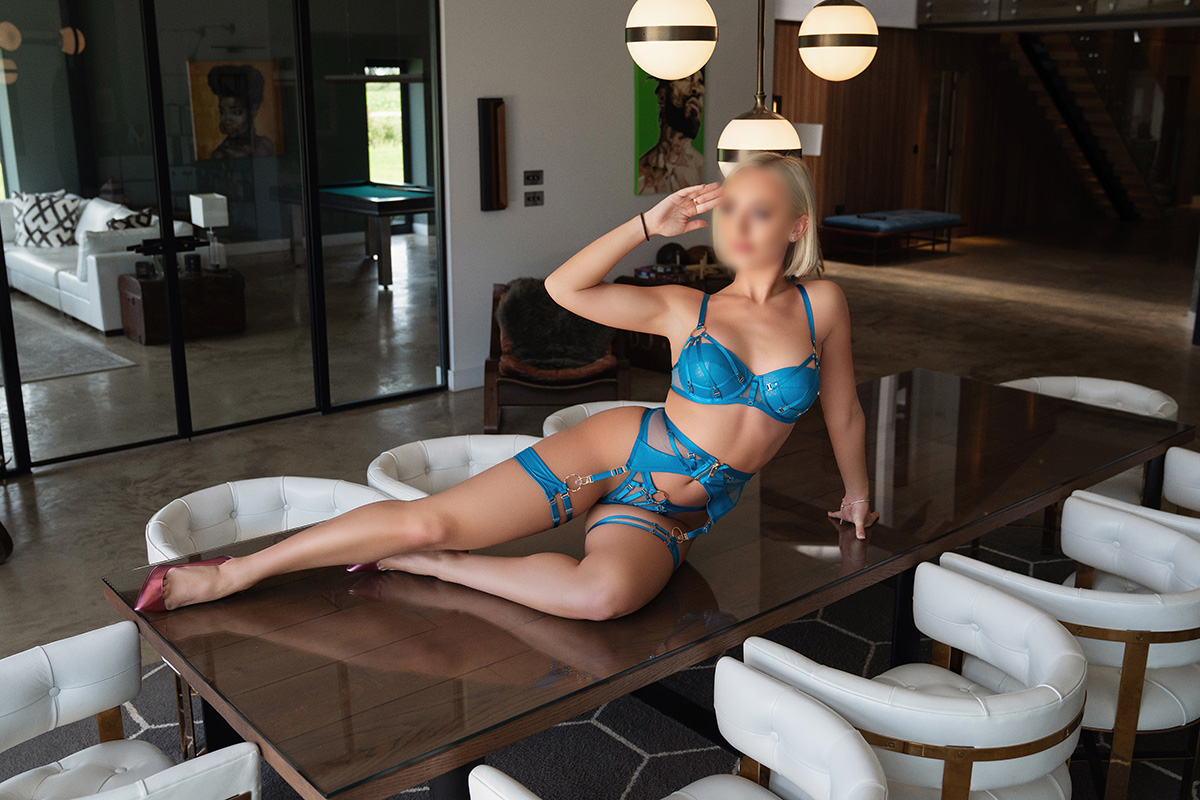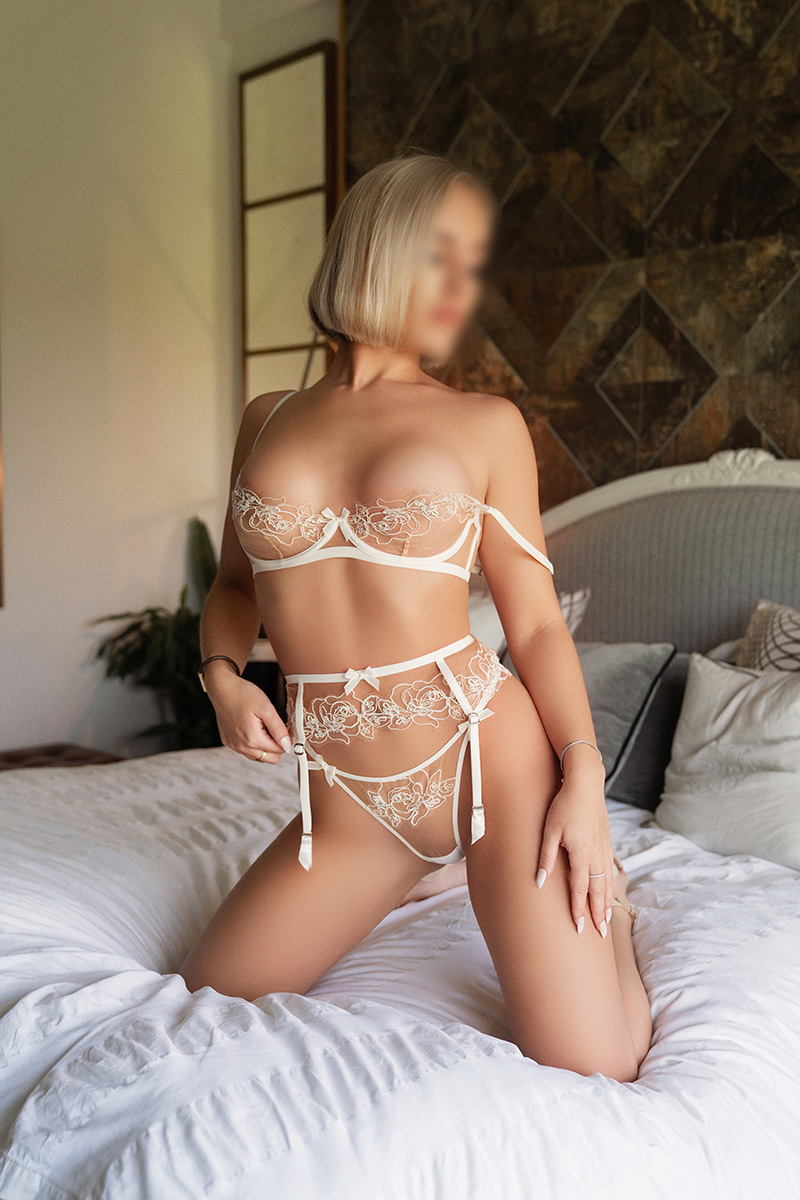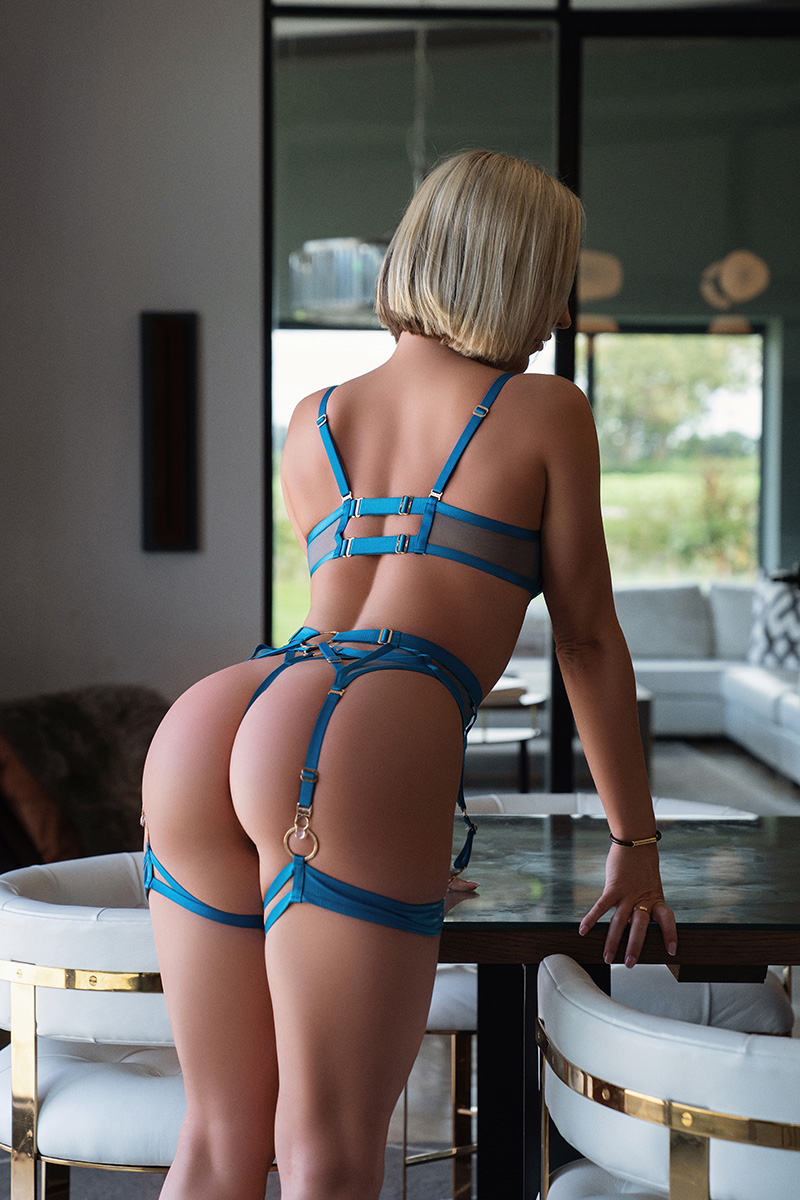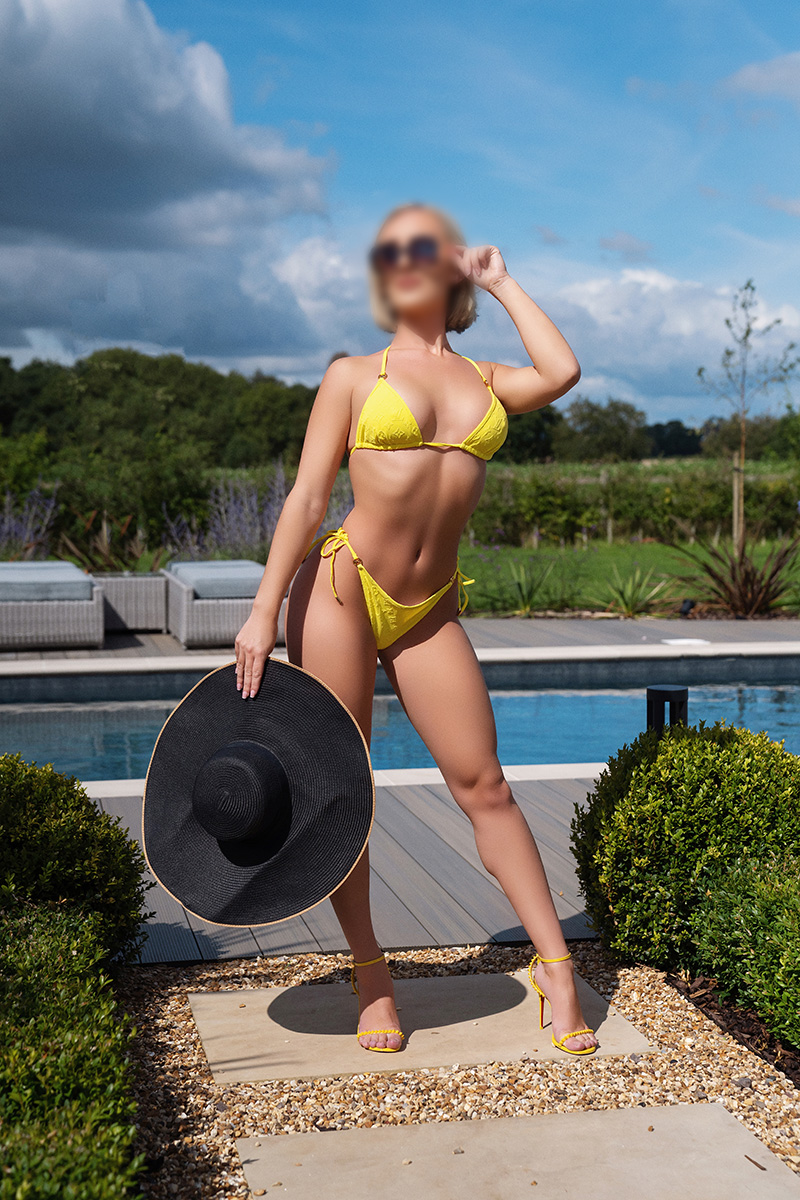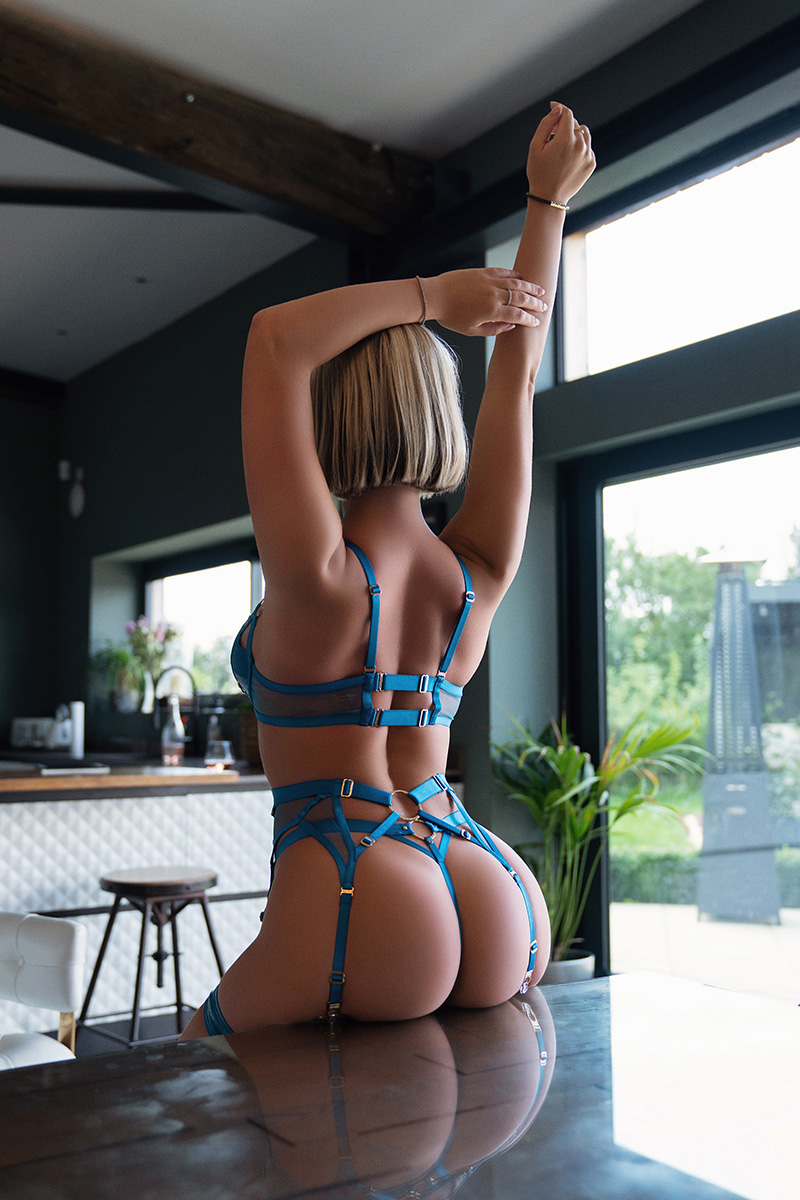 About Olivia
Last dates for 2023 :
South West dates on the 20th 21st and 22nd of November.
Olivia will be London based from the 18th to the 22nd of December 2023
Olivia is a superstar already. The months before her page was even up, she conquered hearts and already amassed a small army of fans. Not surprised at all and it is a real honour and joy to have her as part of our team.
Her secret? For starters: What a body! The girl cannot sit still. If she isn't lifting weights at the gym, she will be swinging off a circus trapeze, pirouetting on a ballet class or flying off on a glider somewhere in the country side. All just for fun. And she is not just a flight of fancy blonde. This beauty has brains and she is super busy training for a an exciting career. All of this adrenaline makes her escorting escapades a real treat.
A very bright woman with a ton of life experience for someone so young yet, so very grounded, warm and fun. As everyone who loves her company described, she is someone so very easy to get along with. Laugh, chat and rejoice in a plethora of feelings that will last beyond your time with Olivia.
Fabulous attitude on the job because she absolutely loves it. A GFE sensualist at heart with enthusiasm & care. One not to be missed as you never know when she will next take off!
Availability
Olivia covers Gloucestershire, Wiltshire, Oxfordshire and Midlands. She can also travel to Cardiff & Newport and will occasionally visit Essex & London.
Advance bookings always appreciated to avoid disappointment. Monday to Thursdays, Olivia can only accommodate evening bookings but Friday Saturday and Sunday she can meet for overnights and day time interludes.
Olivia is bisexual and will visit couples, play with other Elite ladies and she is available for bookings now! Visit our contact page to arrange a booking!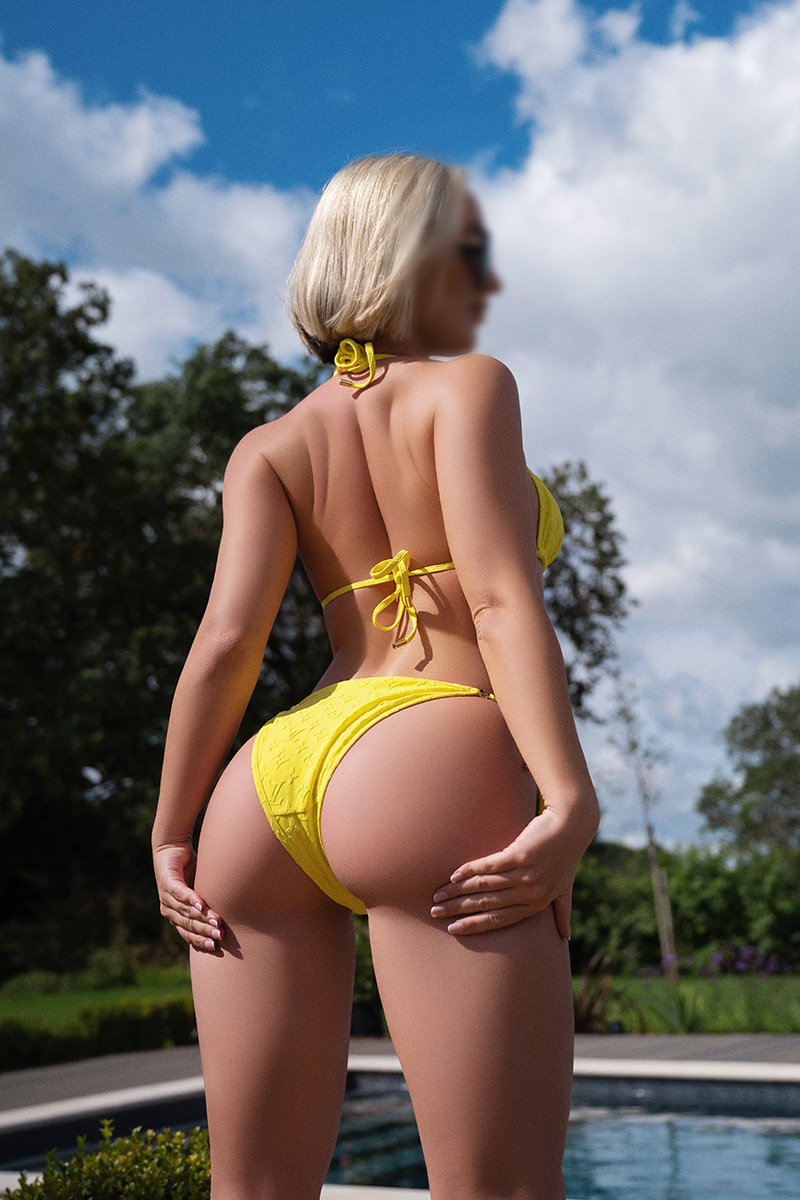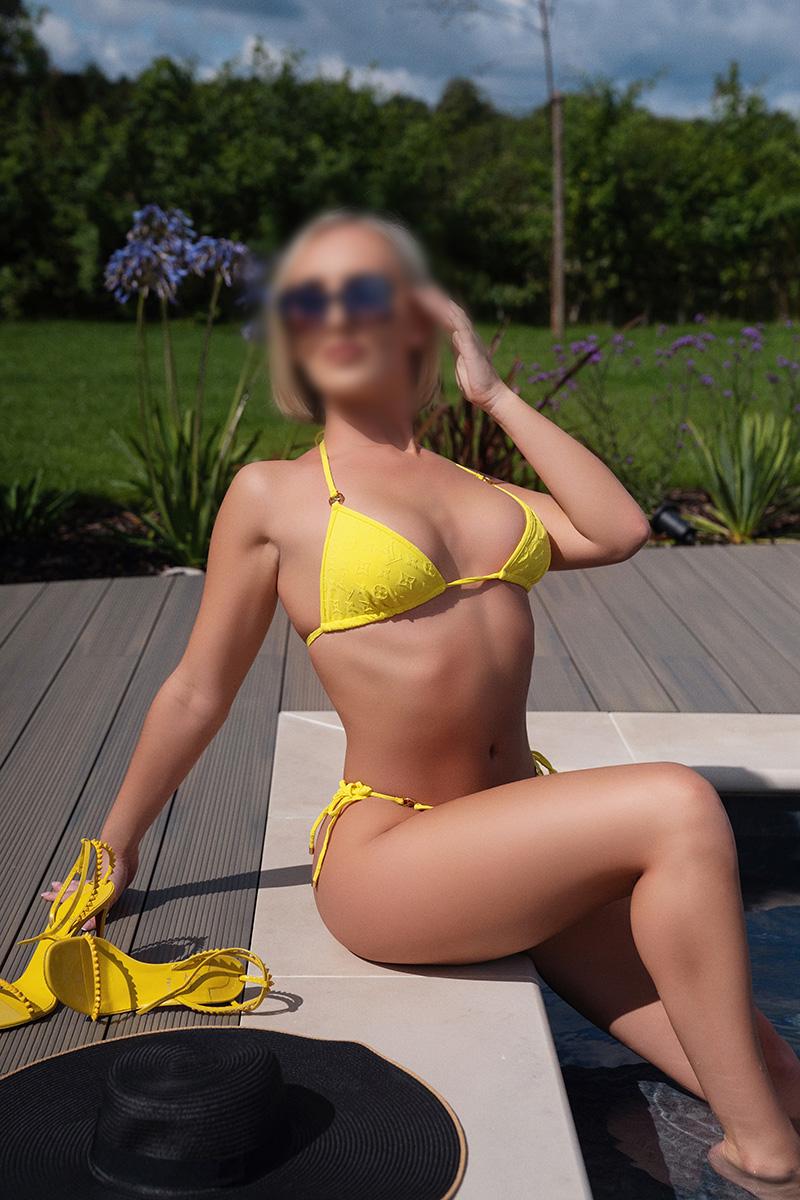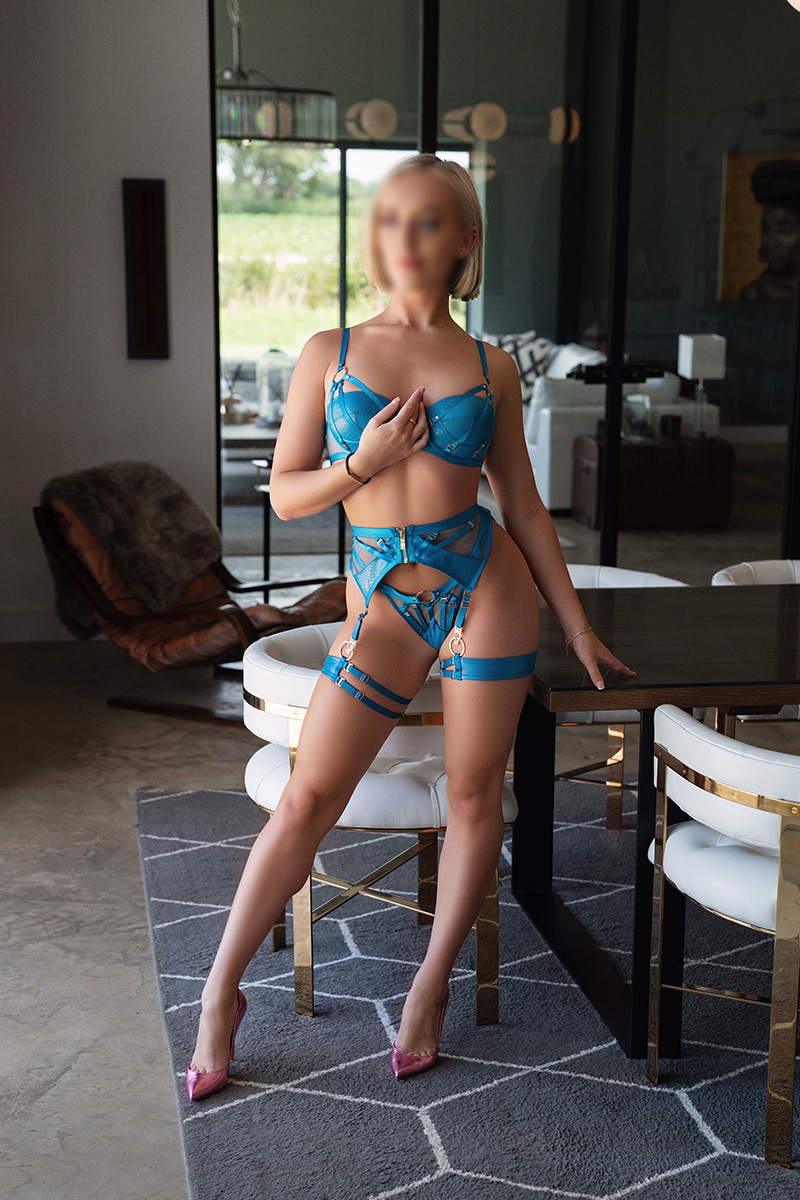 Stats
Age: Mid 20s
Occupation: Student
Height: 5'5
Hair Colour: Blonde
Eye Colour: Blue
Vital Stats: 34C-28-39
Dress Size: 8
Tattoos: None
Nationality: British
Bisexual: Yes please
Drink: White wine if not driving (Puligny-Montrachet or Chardonnay). Water if driving.
Food: Love Italian food
Areas
2 hours: Bristol, Cheltenham, Newport, Gloucester & West / South Gloucestershire
3 hours: Bath, Cardiff, Taunton, Swindon, Worcester & North Cotswolds.
4 / 5 hours: Birmingham, Somerset, Oxford, Somerset & South Wiltshire, Reading, Heathrow & NEC / Birmingham Airport area.
Overnight & longer dates available in London & other areas, please ask.
Rates
2 Hours:      £600
3 Hours:      £800
4 Hours:      £1000
5 Hours:      £1150
6 Hours:      £1300
14 Hours:    £2000
(overnights only, e.g 7pm-9am)
Overnight 16 hours: £2200
Additional hours: £150 (added on to overnights and multi-day bookings)
24hrs: £3000
Dates longer than 24 hours are regularly catered for and enjoyed by the ladies. Please contact us for a personalised quote.
Feedback
"Thank you so much for arranging my date with Olivia. I had an incredible night! She is fun, smart, incredibly easy to chat and super sexy. I loved every second of it."
From Mr L
"Olivia was absolutely wonderful and she is an incredible lady. So easy to talk to and get along with. By far one my favourite experience with one of your ladies. Can't tell you enough how great she was. Thank you!"
From Mr K
"Amazing girl! Stunning and easy to get on with ! Had great time x"
From Mr A
"Meeting with Olivia went extremely well – very attractive and interesting girl"
From Mr R
"Olivia is very friendly, smart and full of energy. Very good in the bedroom as well !"
From Mr G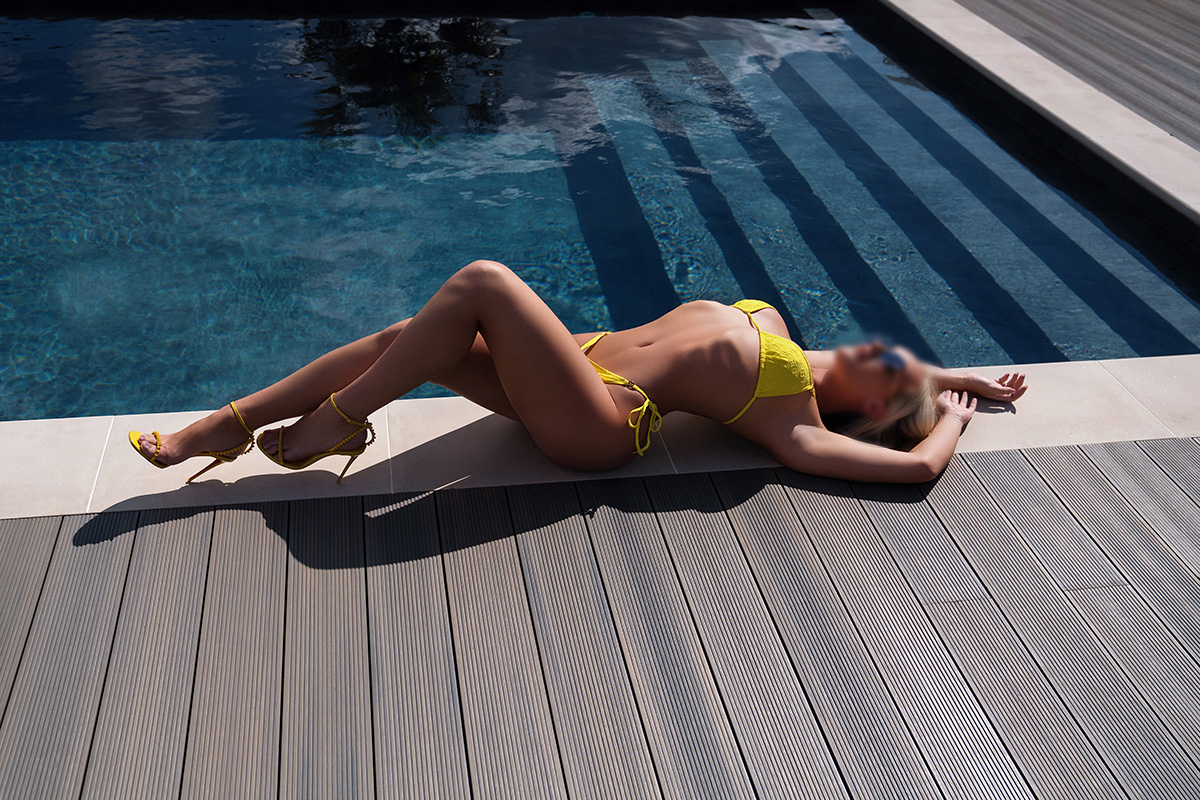 By The Lady Herself…
Star Sign?
Aquarius. An air star sign which makes so much sense. Determined and a rebel at heart.
What's your occupation?
Currently in training, surrounded by men and women looking sharp. Hard working concentrating amidst so much sexual tension and distractions. Must be part of the curriculum.
What attracted you to escorting?
My career is very high pressured and serious, escorting gives me the escape and excitement that I love! I like to let my hair down and have fun whilst meeting great and interesting new people. Oh and I love sex!
>
What turns you on?
Sexually? Well well… you will have to push my buttons and find out. I am very easy with my taste in men and I will love you to near death if you are smelling gorgeous.
What turns you off?
Bad manners. Even the most beautiful of beings will look ugly with no manners or respect.
Favourite Drink
A bottle of Puligny Montrachet Burgundy white wine will always steal the top spot! Champagne following close behind in second place.
Most beautiful/interesting/favourite place in the world you've visited and why:
I travel a lot so this is a hard question but my current no.1 spot lays with Italy! You don't get more beautiful, romantic or classy than Italy. Particularly Lake Como and Lake Garda the views are stunning, the food is delicious and the Aperol Spritz are to die for!
You're on death row (probably for shagging some poor guy to death). You can choose one last meal and one movie to watch while you eat it. Name them:
The first Top Gun. It may be cheesy as hell but I am a sucker for airplanes. Water me with wine and feed me greasy Chinese take out.
Do you have a favourite author?
Charlotte Brontë – Jane Eyre is one of my all time favourite reads.
If ITV (or even Hollywood) made a TV series about your escorting escapades, who would you like to see play the lead role?
Margot Robbie, of course. Real life Barbie!
If you were a car, what type would you be and why?
Well… I would rather be an airplane! Particularly a Gulfstream G650 jet.
We know diamonds are a girl's best friend, but what other less extravagant gifts make you smile?
Louboutins (5.5UK) & Lingerie (34C and small bottoms & suspender belts)! An undefeated combo that can be enjoyed by both of us 😉
Stockings or hold ups?
Holds ups, stockings and garter belts aren't always as flexible as me
Beatles or Rolling Stones?
Rolling Stones (and Pink Floyd?)
Meeting Olivia
Visit our contact page to arrange a booking.