I'm getting mightily fucked off with other escort agencies nicking our pictures. Last night I ended up calling London's Leading Ladies escort agency to ask them to remove Taylor and Eve's pictures from their website. Despite Taylor and Eve being two entirely different girls with different bodies, faces and massively differently sized boobs, London's Leading Ladies, or more accurately the pissed up old witch that answered the phone, swore blind the pictures belonged to her girl Nina and she'd seen the unblurred originals.
Oh do fuck off, love.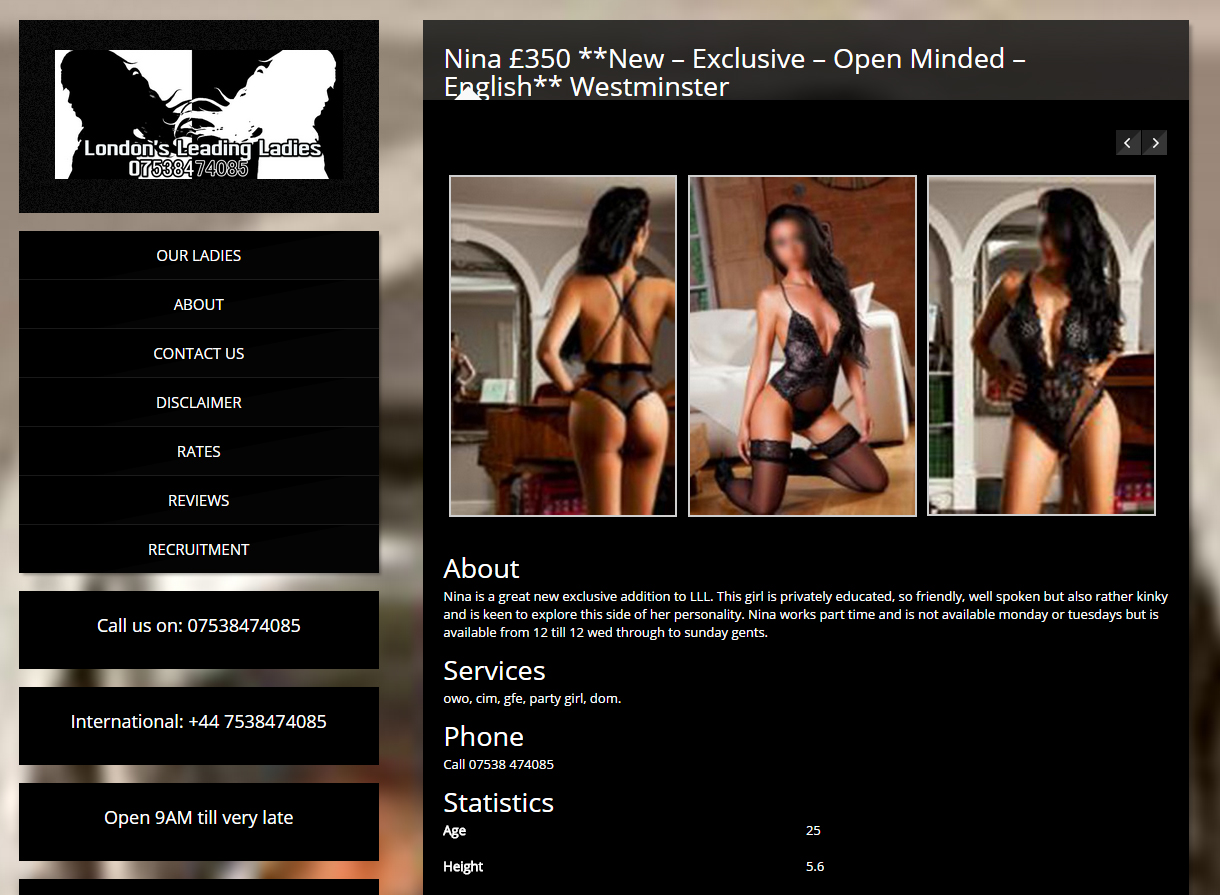 I've asked her to take them down but chances are she won't. So my time will now be wasted emailing the www.londonsleadingladies.com web hosting company to take them down and also filing a DCMA report with Google to get the offending pages removed from their search engine. As you can imagine, i've got much better things to do with my time, for example watching my back catalogue of Colin Farrell movies and wanking.
Thought i'd publish this post so people searching londonsleadingladies.com escort agency will find this page and realise they shouldn't book any of their girls. If Nina is using stolen pics, the others probably are too. Tweets I found searching Twitter last night suggest Taylor and Eve are not the first escorts London's Leading Ladies have pinched from. Classic bait and switch: shady bastards.