Have I got your attention? I am sure I do!
I am terribly excited that our Xmas party this year will be held in Bristol – The birthplace of Elite Courtesans!
Suzy and I for many years were accused of being Bristolians. When we first started, we were mainly advertising as a Bristol escort agency so we never really shook that title away. I am convinced Suzy's farmer accent doesn't help either.
Our Xmas parties are now such hot topic of conversation among our customers and ladies, I thought I'd let you know how it all started.
I was quite lucky to have worked for companies that had super glamorous Xmas parties so when I first got self-employed, I felt pretty envious of everyone boasting about their work's shinding.
Determined not to miss out, I whisked Suzy off to Cheltenham town one evening in December 2007 for our very own Xmas party. Just the two of us, we had a lush Thai dinner and enough wine to take us on autopilot to the local club. The night was quite eventful with us even managing to save someone trapped in one of the toilet cubicles. Not much extraordinary happened – we were as good as a pair of nuns.
As the agency was still young as a business, a 'corporate' style xmas party wouldn't work so well. So the following year we celebrated very quietly… not!
The original Sophie (who then became Freya) danced at Gentlemens' clubs before and she really liked them. Suzy was also into pole fitness at the time so she treated the 3 of us to a very dirty night out in Birmingham. Our Xmas Party of 2008 was a wild one.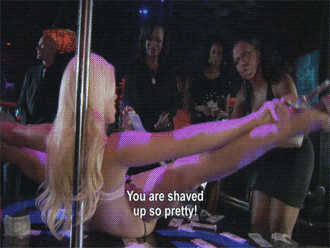 Dinner was followed by a trip to this AMAZING titty bar in Central Birmingham. So many hot women around – I don't know how you men cope in a strip club.
We coped by spunking circa £500 on naked dances, mostly from one girl. I remember offering the pretty ones a job, but I was too drunk to be believed. I was lucky not to have been chucked out of that place.
Back to our lovely room at the Hyatt, I got the best naked dance of the night delivered by Freya …. the rest is too filthy to be published.
By 2009 we had a stronger team and a party was ordered. We terrorised Cheltenham for a few Xmas, and our first outing contained a very merry gargle of 15 ladies.
It was great fun. The staff at the DuVin must have had earplugs while we all yapped about anal sex and dildos at the dinner table. Hayley once rocked this random pole strategically placed in one of the night clubs. Amelia did some mental breakdance moves in the middle of a very crowded dancefloor – even the music stopped! There was also the time Suzy and Michelle were nearly arrested because some asshole of a bouncer did something or other I cannot remember. Xmas party of 2011 I was actually in bed by midnight – I had just become a mum and that was my chance to get a kip… until Suzy storms in at 5am to rant about the 'fucking' bouncer.
There was also the party when everyone was relatively sober and we all ended up laughing and chatting to the late hours in one of our hotel rooms. I remember Amelia Francesca and Taylor making us laugh so bad, I nearly peed my pants that night.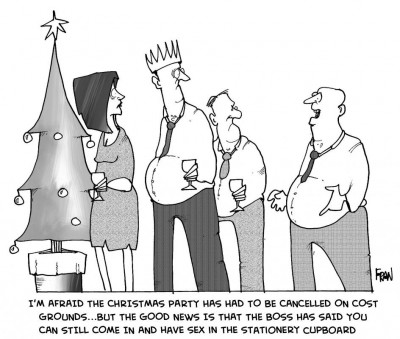 The most infamous of all: Xmas 2012 held in SWINDON! I know.. don't ask why we chose this location. But who cares about the location?! It was bloody awesome!
When we turned up to the local disco with a team of babes, we were automatically upgraded to the VIP. Not sure who kicked off first but all I remember was being surrounded by gallons of champagne and girls snogging. I never seen that many happy bouncers and bar staff being so 'attentive'.  The only time the bouncer wasn't happy was when Elizabeth decided to dance on top of some sofa / table which collapsed. Elizabeth disappeared in the middle of the MDF pieces and we all got to see her fanny as she got rescued.
Suzy and I had the manager of the night club approaching us for a quick word. I was ready to get told we have to pay for damage to property. Actually, he wanted to thank us for being there. He said his staff never worked so hard before.
Back at the hotel, my hope for a night's sleep were ruined by all the girls – including some random kid – invading our room. Clothes were off, Hayley marched the poor kid out and within seconds, our bed looked like something out of a Playboy photoshoot. Ok, maybe a Mayfair magazine photoshoot. It was very erotic.
Nearly the Xmas party. After one party I woke up the next morning and found this in my phone. You need to squint…. pic.twitter.com/PgqPQlx254

— Elite Courtesans (@EliteCourtesans) November 30, 2015
The next day, the team of babes now looked like soldiers coming back from Vietnam. Michelle was bright as a button and she told me her secret was a dose of Gin and Tonic for BREAKFAST. I nearly puked. I was hungover for a month. Poor Elizabeth had a very sore leg.
For the following Xmas parties, we chose a more upmarket town and headed to the old prison hotel in Oxford. That was nice!
Hayley once again becomes the legend by paying a random man on the street £5 to give her a piggy back to the hotel… because her feet were sore. This time, I was very close to pissing my pants from laughing.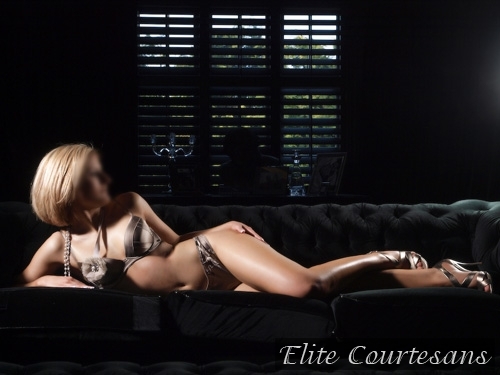 Incredibly, at the poshest venue to date, we had an unfortunate event where one of the ladies had her Rolex stolen at the nightclub. Sadly it has never been recovered but as we believe in Karma, the man who did it must have lost his balls by now.
We were glad the incident did not put anyone off from going to Oxford again. The year after, everyone had the pleasure of watching me falling face first on a grubby dancefloor. No one got arrested, mugged or lesbian raped. But we did get room service at 3am – cheese and ham toasties to a group of girls in their PJs having a giggle.
What made this party and every party so special wasn't the gay madness, which I promise doesn't happen often, but the great ladies who are part of our team.
Suzy and I feel completely lucky to have had each one of you as not only work colleagues but also friends. The relationships we form are bitter sweet because one day every one moves on from the industry.
All of our stories will be forever in our hearts. It's what makes us smile whenever we remember fondly of every one of you girls.
Bristol: Lock up your sons (and daughters). Elite Courtesans is coming to town!
Gents: No bookings for the 12th of December 2015. It's our Xmas Party and I was fibbing when I said there were tickets for sale… sorry!
HO! HO! HO!