As an escort agency, we represent a number of women: blondes, brunettes, girls in their twenties, girls in their 40s.
Whether they have small or massive tits, they are all beautiful and interesting in their own individual ways.
As a professional matchmaker, I do not always get it right. It's not uncommon for me to have very good feedback and then very bad feedback from different guys about the same lady.
The above illustration says it all.
Regardless of how many men out there think you are wonderful, it doesn't mean you will be everyone's cup of tea.
A girl with a million escort reviews on the top of the whoring pops, won't always be everyone's cup of tea.
These are ridiculously obvious statements and you are probably wondering why the hell did Suzy let Lisa intervene with the agency blog. (Yes… this is Lisa speaking)
There are two reasons why I am writing this post (other than because Suzy is away)
Firstly because I'd like to explain why I don't like answering to questions such as "who's your best girl" or "who's your most beautiful girl?"
We do our best to provide as many photos and as much info as we can about everyone we represent. The girls' blogs are written by themselves and can tell a lot about the girls' personalities. Our twitter is filled with feedback we get on a daily basis.
We'd like to think we provide enough info so one can at least get a shortlist of favorites.
Ladies found to be providing an inferior level of service, will be quickly invited to work independently or elsewhere. If a girl is on our site, it's because she deserves her place there.
So here's my earnest request: stop asking me to recommend the best or the prettiest. My opinion of beauty is personal to me and may differ from yours.
I am not trying to talk myself out of my job: I am here to help. Please ask if you prefer someone who is known to like role play more than others. A girl who doesn't smoke or someone who enjoys seeing couples. Please be specific and don't be afraid to ask if we have any 6 foot tall English escort in London for tonight.
I also do not wish to discourage feedback from you lovelies. Please keep them coming! It helps me to find out what you like which in turn, helps me to help you.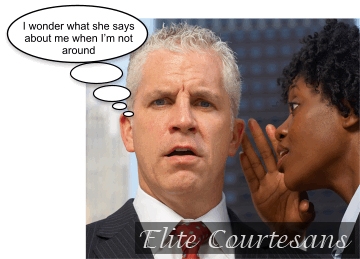 The second reason why I am writing this post is to remind girls that this industry has a lot of rejection.
**EVERYONE** regardless of how fantastic they think they are, will have their share of negative or less enthusiastic feedback.
You will very rarely hear negative comments about YOU directly from customers. If you are part of our team, only the positive feedback will be forwarded and constructive criticism given.
Most gents prefer not to comment on past escort experiences when meeting other girls.  However, some gents will talk about past experiences so be prepared to hear their own take on the good and the bad of the industry.
What you decide to do with this information is entirely up to you. Just remember that at one point, or maybe right now, there could be someone talking about you too.
A very thick skin is needed on an escort's back. Forums, review sites, twitter and general chit chat between girls and customers sometimes can be as bitter as it can be sweet.
Whenever you read things that make you doubt about how amazing you are, remember that for a hand full of people who think you are crap, there's an army of men (and women – if you are bisexual) who think you are simply the best!
Lisa xx