Yasmin
Hostess with the Mostess
HEATHROW, GATWICK, LONDON, SURREY & SUSSEX ESCORT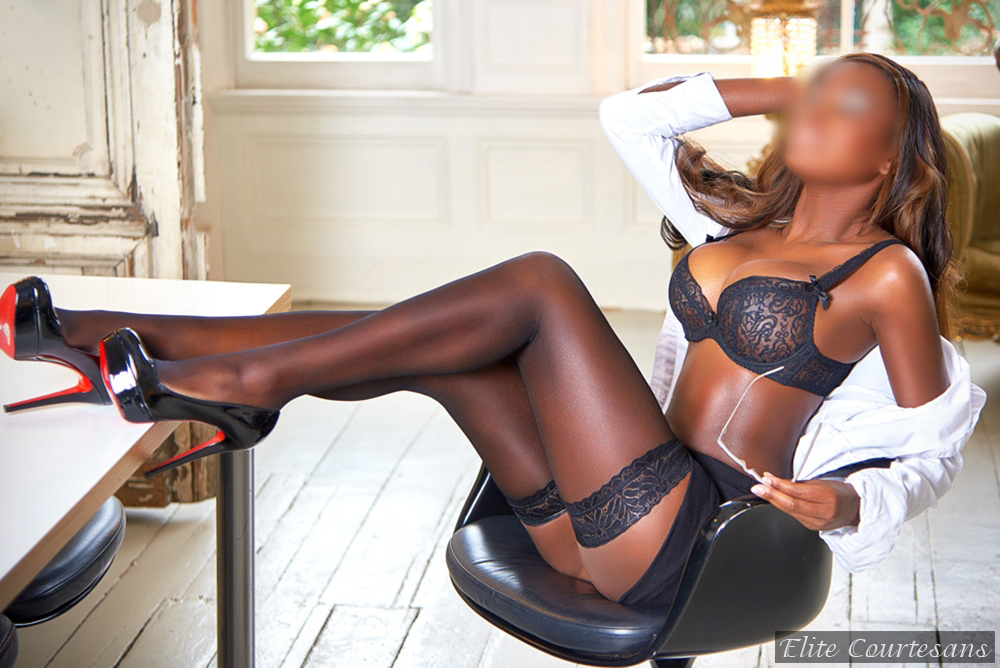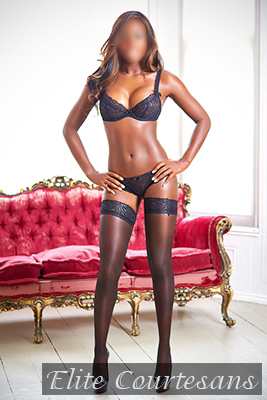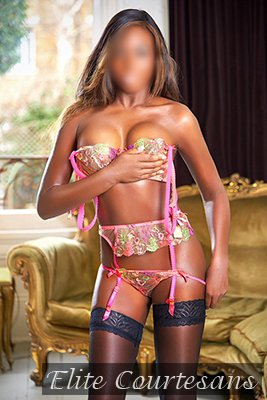 About Yasmin
"I get turned on by the anticipation of a first encounter with a delectable gentleman accompanied with a beautiful ambiance, soft lights, fine wine, a touch of a hand to my thigh and soft kisses to my neck."
Congratulations on stumbling across mega-babe Yasmin's little corner of the web!
If you're one of those guys who thinks he doesn't fancy black girls, it's time to reassess. First Class Cabin Crew by day and international escort extraordinaire by night, Yasmin is an absolute show stopper.
With a perfect size ten figure (she loves to run), *incredible* boobs, long dark hair and big brown eyes, you are in for a treat with this beautiful lady.
Of course, it's not all about those fantastic looks. Yasmin also has a great attitude to her escort work as her many regular clients will confirm. When you're with Yasmin, expect to feel like a million dollars – that's what she does. Think sultry, sexy and seductive. The passionate lover you've always wanted.
Want to see what all the fuss is about?
Yasmin is based in Sussex so can cover areas like Gatwick, Heathrow, Surrey, London, Southampton and Reading for 2 hours bookings. For longer bookings she can travel into Wiltshire, North London, Kent and Oxfordshire.
Yasmin meets with gents and couples and always received fabulous feedback. Visit our contact page to arrange a booking!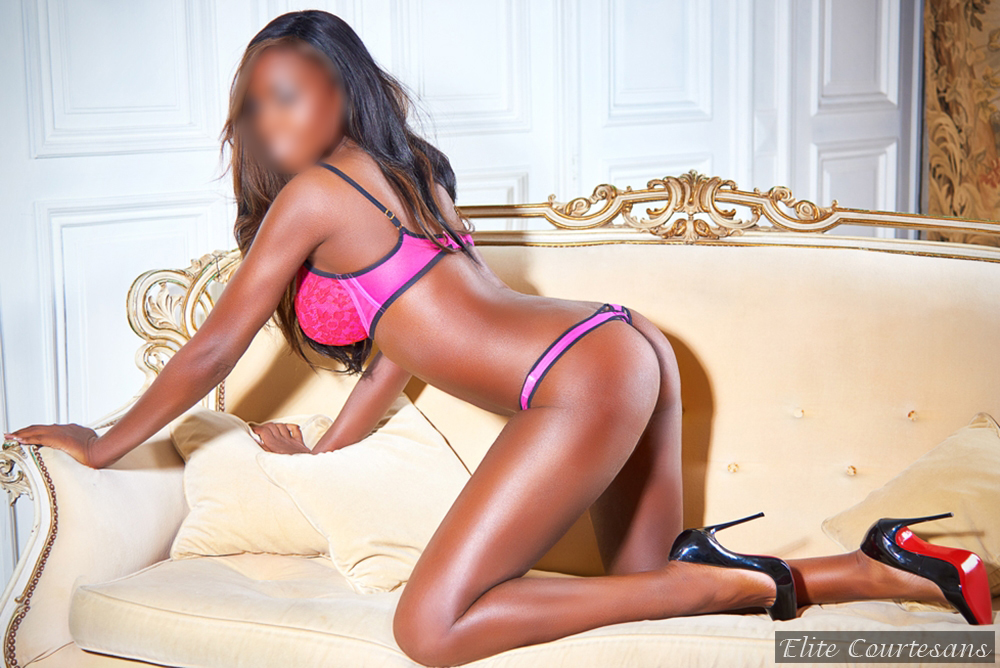 Stats
Age: 32
Star Sign: Scorpio
Occupation: Air Stewardess
Height: 5'6
Hair Colour: Brunette
Eye Colour: Brown
Vital Stats: 34C- 28-36
Dress Size: 10
Large Tattoos: None
Nationality: English
Bisexual: Yes
Drink: Rosé Champagne
Food: Asian
Areas
2 hours: Gatwick, Surrey, Sussex, Brighton, London, Heathrow, Reading & Southampton.
3 hours: Oxford, Swindon, Essex & Kent
All other areas please enquire.
Rates
2 Hours:      £400
3 Hours:      £550
4 Hours:      £700
5 Hours:      £850
6 Hours:      £1000
12 Hours:   £1300
(overnight)
Feedback
"Thank you for my night flight on ebony airways with the wonderous Yasmin. The three hour journey was first class!" Mr P




"We were in ebony and ivory heaven with Yasmin and Michelle and loved it! Thank you x" Mr & Mrs H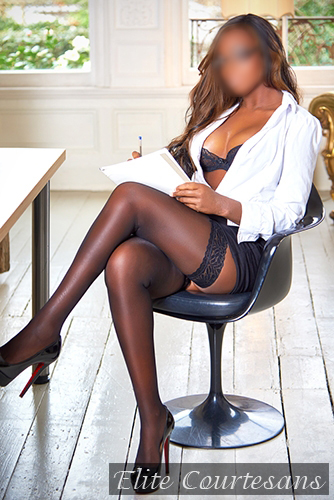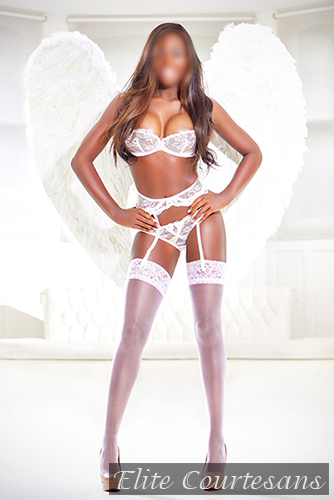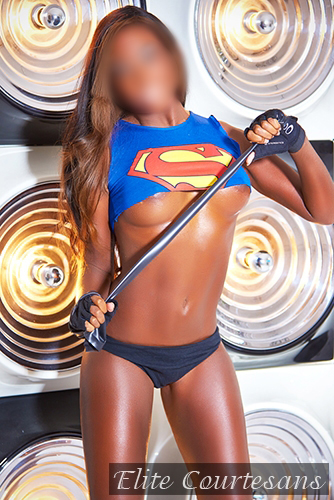 By The Lady Herself…
What's your occupation?
I'm an air hostess plus I run a fashion business and enjoy helping women look and feel beautiful.
What attracted you to escorting?
I love the thrill and anticipation involved. It totally excites my alter ego. It's like working for a very special secret service and you never know where your next mission will take you!
Which other Elite girls have you met in person?
The beautiful Suzy and the gorgeous Lisa… i'm not sure if I could handle them both at the same time… but I would have fun trying! Also these gorgeous girlies: Holly, Laura and Hayley
What turns you on?
The anticipation of a first encounter with a delectable gentleman accompanied with a beautiful ambiance, soft lights, fine wine, a touch of a hand to my thigh and soft kisses to my neck.
What turns you off?
Poor grooming, arrogance and bad manners.
Most beautiful/interesting/favourite place in the world you've visited and why:
I love Monaco. The glitz and glamour out rival any place on earth… this place is so SEXY! As a Formula One fan I love when the Grand Prix is in town.
You're on death row (probably for shagging some poor guy to death). You can choose one last meal and one movie to watch while you eat it. Name them:
I'd have to watch my favourite movie of all time with the hunky Tom Cruise…'Jerry Maguire'. I would feast on dishes from my favourite Asian restaurant – tempura prawns, terriyaki salmon, satay chicken, chili beans and rice.
Do you have a favourite author?
I prefer to read biographies of successful entrepreneurs. One that stands out for me is Richard Branson's philosophy and book…'Just Do It'
If ITV (or even Hollywood) made a TV series about your escorting escapades, who would you like to see play the lead role?
The mega star Beyonce Knowles. She has great moves, legs to die for, a warm personality and most importantly she is HOT!
If you were a car, what type would you be and why?
A Mercedes SLS. This car is pure sex on wheels. Slick sophisticated design but with a power under the hood you never thought possible. It is only exclusively available to a few elite clients. Oh, and I love the way the gullwing doors spread open.
We know diamonds are a girl's best friend, but what other less extravagant gifts make you smile?
As a typical women Louboutin shoes and a Louis Vuitton handbag will always brighten my day. I also treasure a room lit by candlelight, roses and lingerie that someone can't wait to peel off me.
Stockings or hold ups?
Holds up… did you have to ask. I feel extremely sexy when wearing them.
Beatles or Rolling Stones?
I would say the Rolling Stones… I think with their bad boy reputation I would have a lot of naughty fun with them.
Lisa or Suzy?
Don't make me chose…I want both!
Meeting Yasmin
Visit our contact page to arrange a booking. Still not sure? Read more about Yasmin over in our blog.