Holly
Smooth like Velvet
Bristol, Bath, Swindon, Cheltenham, Oxford, Heathrow & Reading Escort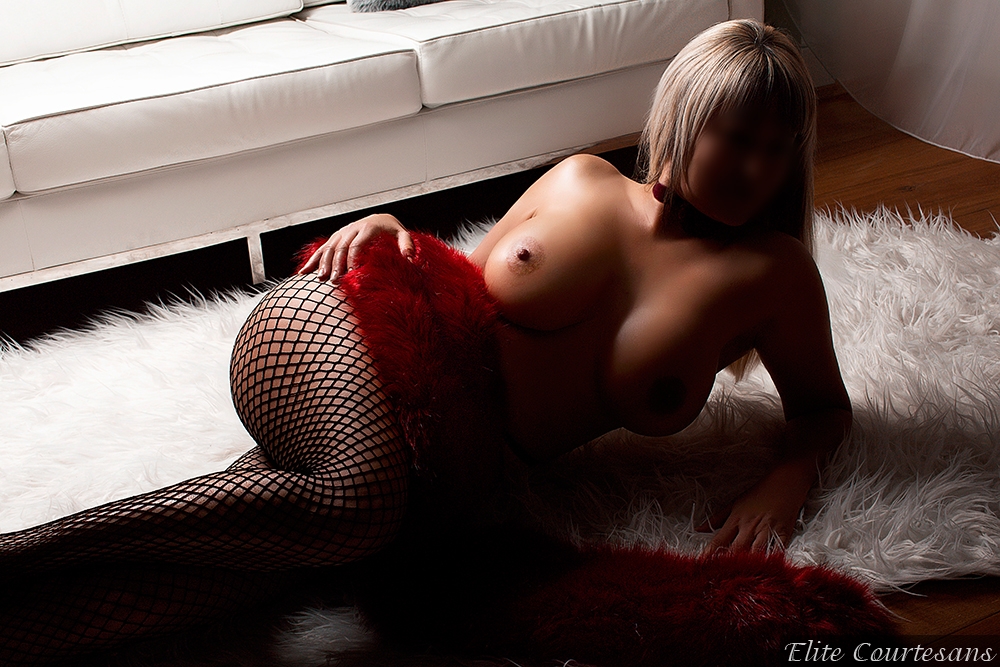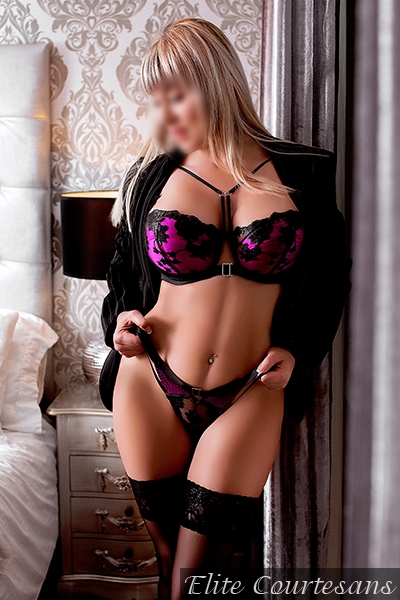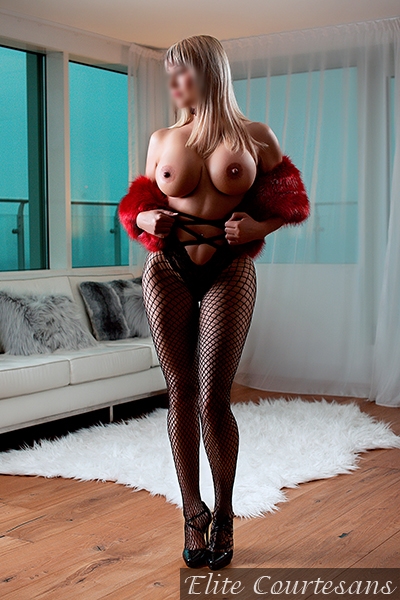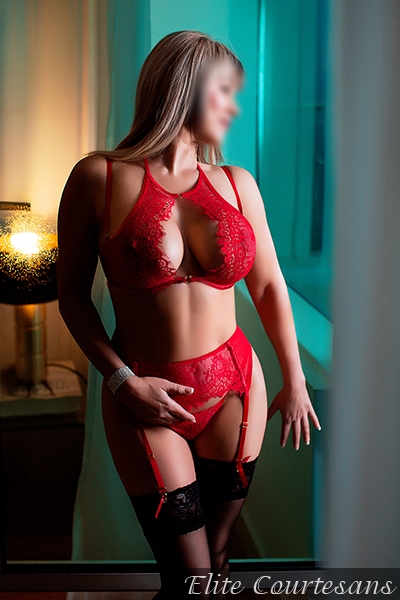 About Holly
"I absolutely enjoy sex and the excitement of pleasing a man to no ends."
Gorgeous blonde Holly is one of our SUPERSTARS. She's got it all: the looks, the body and the attitude to match. Whether you want a soft and romantic GFE or prefer an energetic and naughty minx bouncing you around the bedroom, Holly will adapt to your needs. An expert at reading people and putting them at ease, it's no wonder Holly is one of our most popular ladies.
What's more, Holly will make you melt like butter the minute you look into her sparkling hazel eyes. Let her whisper into your ears and discover how sexy the South African accent sounds. Her warm and sensual aura will hug you like hot chocolate on a winter's day. Let your hands travel around her petite body and discover that beneath the educated, softly spoken persona, there's a sexy siren waiting to eat you alive!
Holly will be the girl of your dreams. Not only is she effortlessly beautiful and incredible company, she is a confident and open-minded lover who enjoys the company of men and women…or both together!
Holly is based in Wiltshire and offers outcalls to Swindon, Cheltenham, Bristol, Bath, Reading, Oxford and Heathrow. For 3 hour bookings she can also travel to Surrey, Gatwick and Cardiff.
Holly meets with gents and couples and always received fabulous feedback. Visit our contact page to arrange a booking!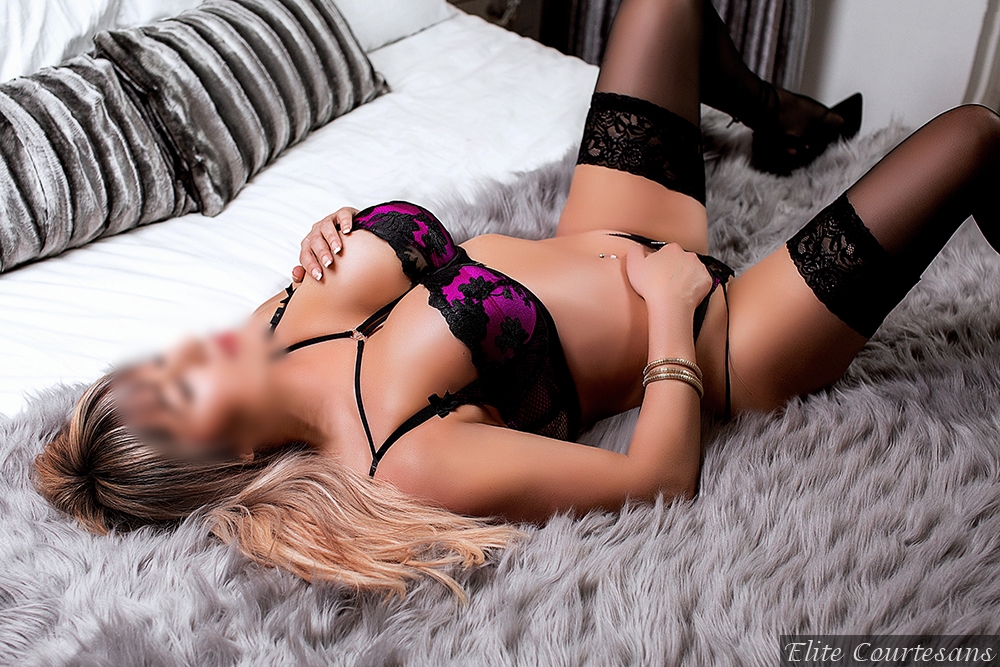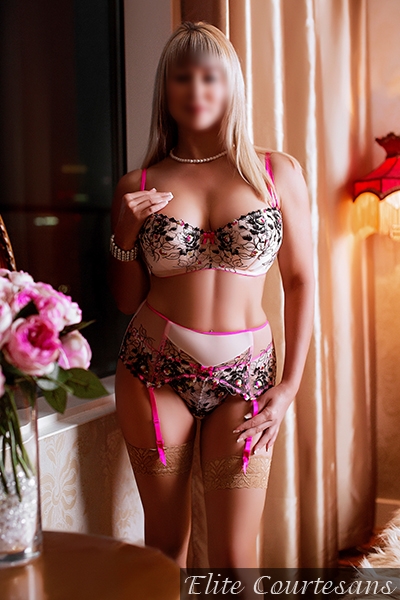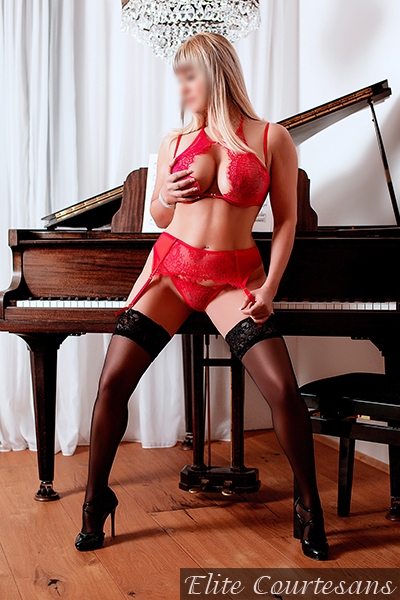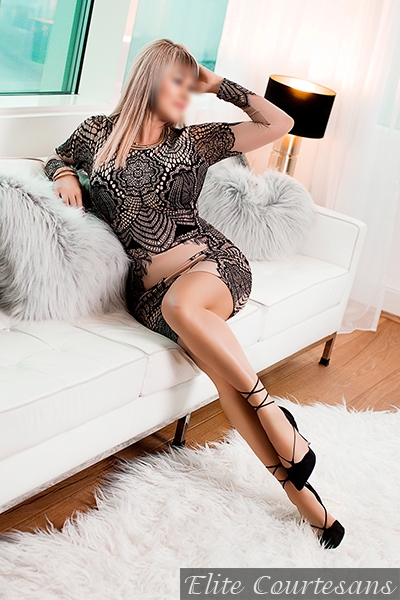 Stats
Age: 47
Star Sign: Scorpio
Occupation: Nurse
Height: 5'3
Hair Colour: Blonde
Eye Colour: Hazel
Vital Stats: 34DD-27-35
Dress Size: 8
Large Tattoos: No
Nationality: South African
Bisexual: Yes!
Drink: Orange Juice
Food: Chocolates
Areas
2 Hours: Swindon, Reading, Heathrow, Oxford, Cheltenham, Bristol, Bath, Newport & Southampton
3 Hours: Worcester, Warwick, Northampton, Cardiff & some Surrey
4 Hours: NEC, Coventry & Solihull, Central London, West London & Gatwick
Rates
2 Hours:      £400
3 Hours:      £550
4 Hours:      £700
5 Hours:      £850
6 Hours:      £1000
12 Hours:    £1300
(overnight)
Feedback
"I can honestly say that H is the best visitor I've ever experienced. She was great fun, good conversationalist, immaculately presented and great company.11 out of 10." Mr M
"Thanks for arranging Holly (just recovering), a very pleasant lady, very hot and very game!" Mr B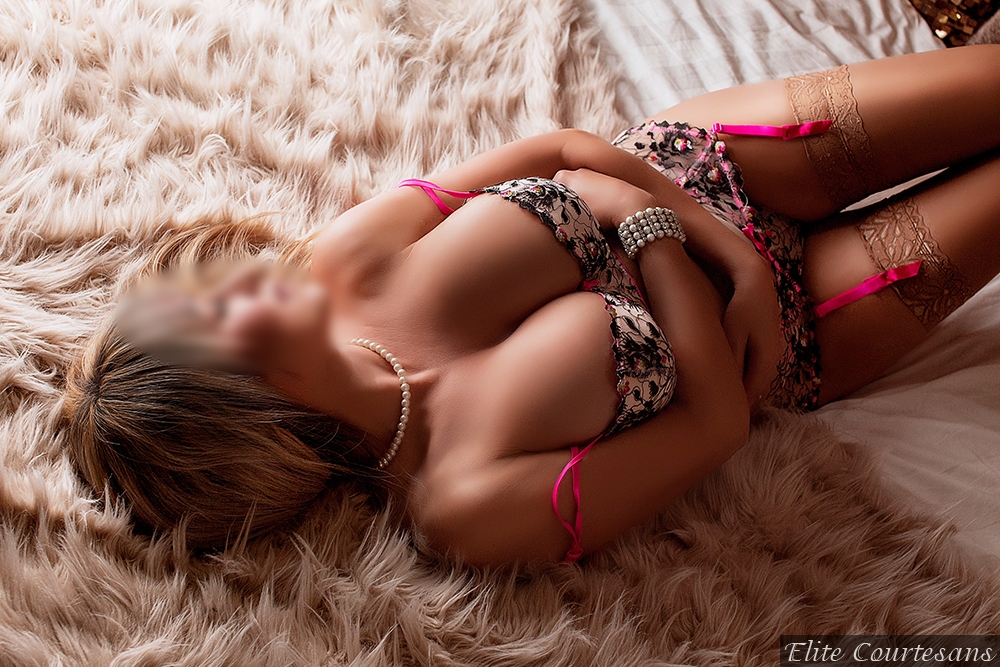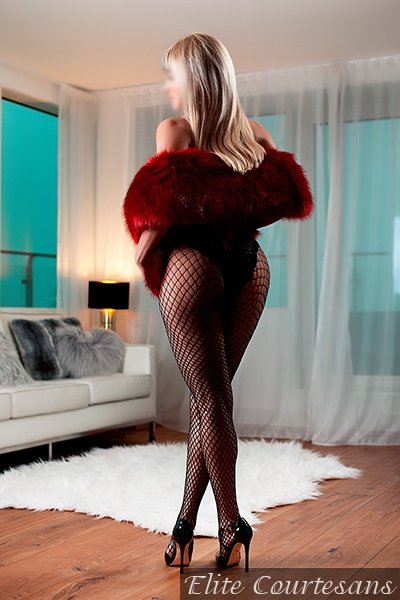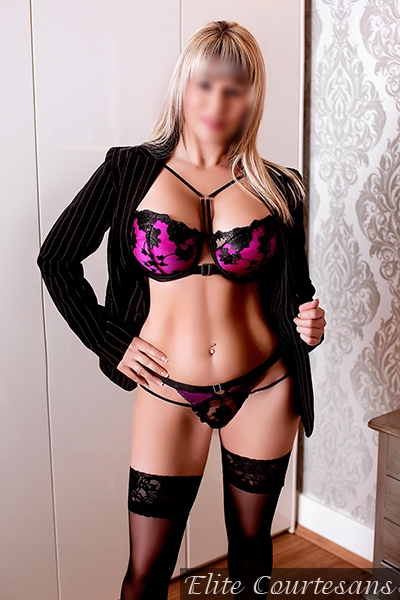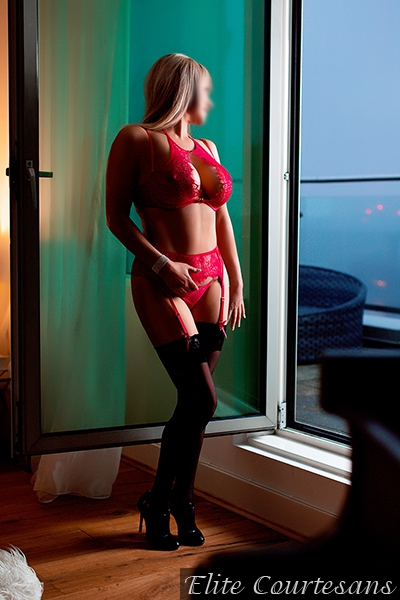 By The Lady Herself…
What your occupation?
Work in a laboratory testing Viagra …. I get excited when things grow.
What attracted you to escorting?
The excitement of having sex with a stranger and living out a fantasy of theirs.
Which other Elite girls have you met in person?
The lovely Laura, Brooke, Chloe, Juliet, Yasmin, Zara, Alice, Claire, Hayley, Lisa & Suzy!
What turns you on?
When a man tells me what turns him on. Gently kissing my neck and slow foreplay and a great sense of humour with a cheeky smile.
What turns you off?
Oversensitive men, pompous, poor hygiene and shagging with socks on.
Favourite drink?
Chilled Chardonay or Fresh Orange Juice.
Most beautiful/interesting/favourite place in the world you've visited and why:
Camps Bay, Cape Town, white sandy beach with breath taking view of Table Mountain and the beautiful sea. Then top it off with a luxurious safari experience where you will get a chance to see rhino, lion, cheetah, giraffe, zebra and many other beautiful creatures of the wild. "It sings to the soul".
You're on death row (probably for shagging some poor guy to death). You can choose one last meal and one movie to watch while you eat it. Name them:
I hope the poor guy I shagged to death died with a huge smile on his face. I will watch "meet the Fockers" and just give me a box of chocolates and a vibrator.
Do you have a favourite author?
The Universe In A Nutshell by Stephen William Hawking.
If ITV (or even Hollywood) made a TV series about your escorting escapades, who would you like to see play the lead role?
Sofia Vergara – Need I say more.
If you were a car, what type would you be and why?
I would be a Mustang Shelby GT 350. The Mustang has a chameleon like ability to assume different personalities and has appeal to both young and older. It comes with power steering, V8 Engine, Air con, high performance, luxury driving and that is what you want.
We know diamonds are a girl's best friend, but what other less extravagant gifts make you smile?
You can keep the diamonds, but chocolates, lingerie and perfume will sure make me smile.
Stockings or hold ups?
Sexy Hold ups.
Beatles or Rolling Stones?
Rolling Stones "Start me up"
Lisa or Suzy?
I will take BOTH and make them my sex slaves and share them with you – that would be called a "Happy Meal".
Meeting Holly
Visit our contact page to arrange a booking. Still not sure? Read more about Holly over in our blog.